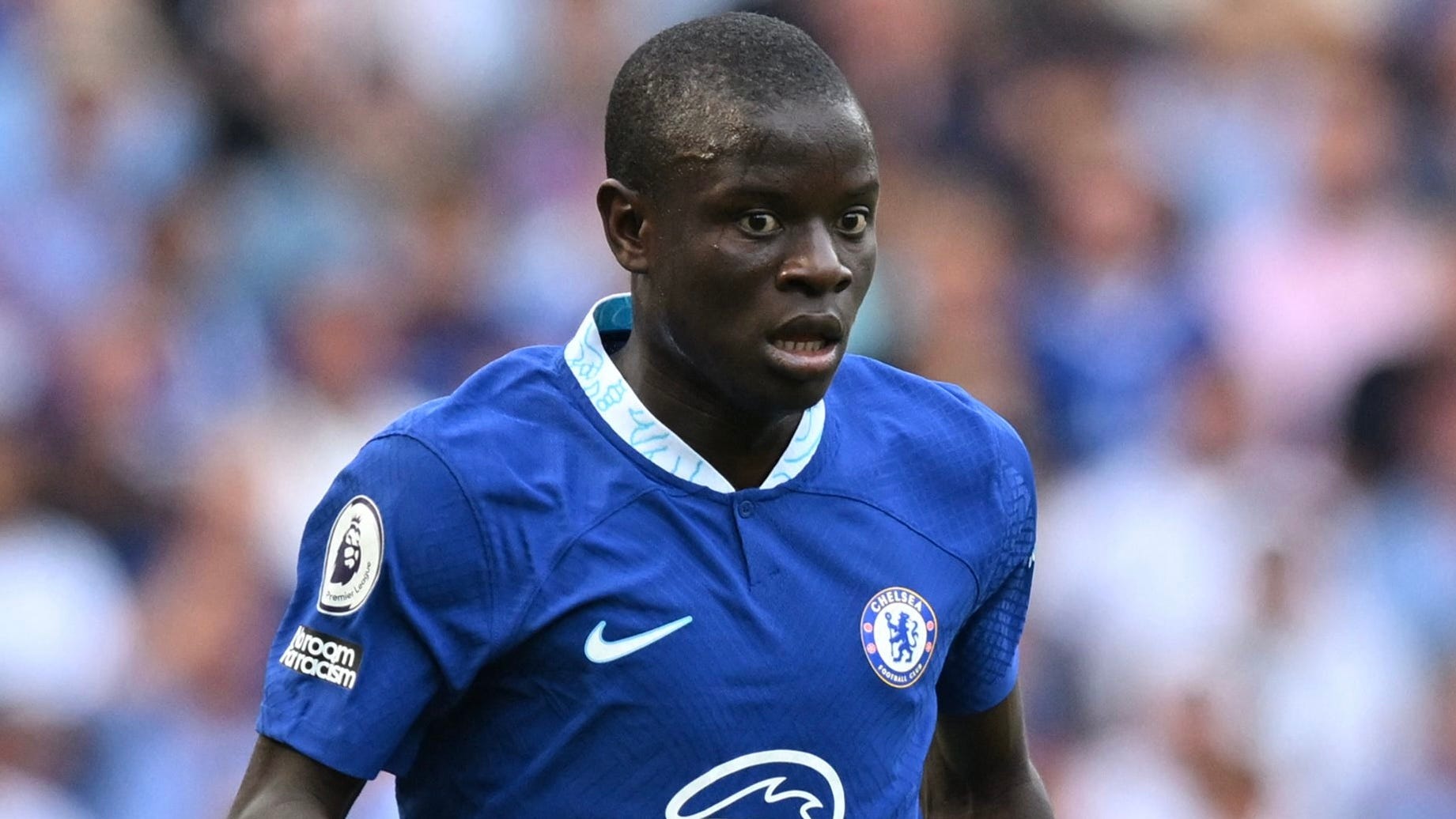 Chelsea midfielder N'Golo Kante is close to reaching an agreement with the club over a contract extension
The midfielder's contract is set to expire at the end of the current campaign and the Blues are keen to keep him
Elsewhere, Arsenal have opened contract extension talks with midfielder Granit Xhaka
Chelsea midfielder N'Golo Kante is close to reaching an agreement with Chelsea over a contract extension to continue playing for the Premier League side.
Since joining the Blues from Leicester City in 2016, the Frenchman has won every trophy available to him, with the exception of the EFL Cup, solidifying his place as a club legend.
There has been ongoing rumour over Kante's future at Chelsea recently because his current deal expires in the summer.
According to reports, he has spoken with and is still in touch with clubs like Inter, Juventus, and Paris Saint-Germain.
But nonetheless staying at Chelsea longer has always been Kante's top priority. The length of the contract and a few other minor elements remain to be resolved as negotiations for a new arrangement move forward. The majority of conditions have already been agreed upon in principle.
Kante has only made two appearances for Chelsea so far this season after suffering a hamstring injury in the 2-2 home tie with Tottenham in August. He is yet to play for Graham Potter's team.
The 31-year-old Chelsea player has missed 30 games this season and was not selected for Didier Deschamps' French team for the mid-season World Cup.
He recently started working outside again, and he might play for the first team soon.
Meanwhile still in London, according to a report by 90min, talks over a new contract have already begun for Arsenal vice-captain Granit Xhaka, who is eager to stay at the team longer.
Over the past few seasons, the Switzerland international has been able to radically overhaul his Gunners career.
After lashing out at fans during a 2-2 draw at home against Crystal Palace in October 2019, he appeared to be on his way out after being stripped of the captaincy.
The following January, a transfer to Hertha Berlin was almost finalized; however, Mikel Arteta persuaded Xhaka to reconsider and decide to remain with the team he had joined from Borussia Monchengladbach in 2016.
According to sources, the 30-year-old wants to extend his time at Emirates Stadium after solidifying his place among the Premier League's midfielders and contributing significantly to their unexpected title run.
In fact, Xhaka and Arsenal have already discussed a new contract.
The current contract for Xhaka expires at the end of the 2023/24 season, though Arsenal does have the option to extend it by another year. It is believed that negotiations can be wrapped up reasonably quickly because both parties are eager to reach an agreement.
A player who has nearly reached 300 appearances for Arsenal in all competitions has also earned Arteta's endorsement.