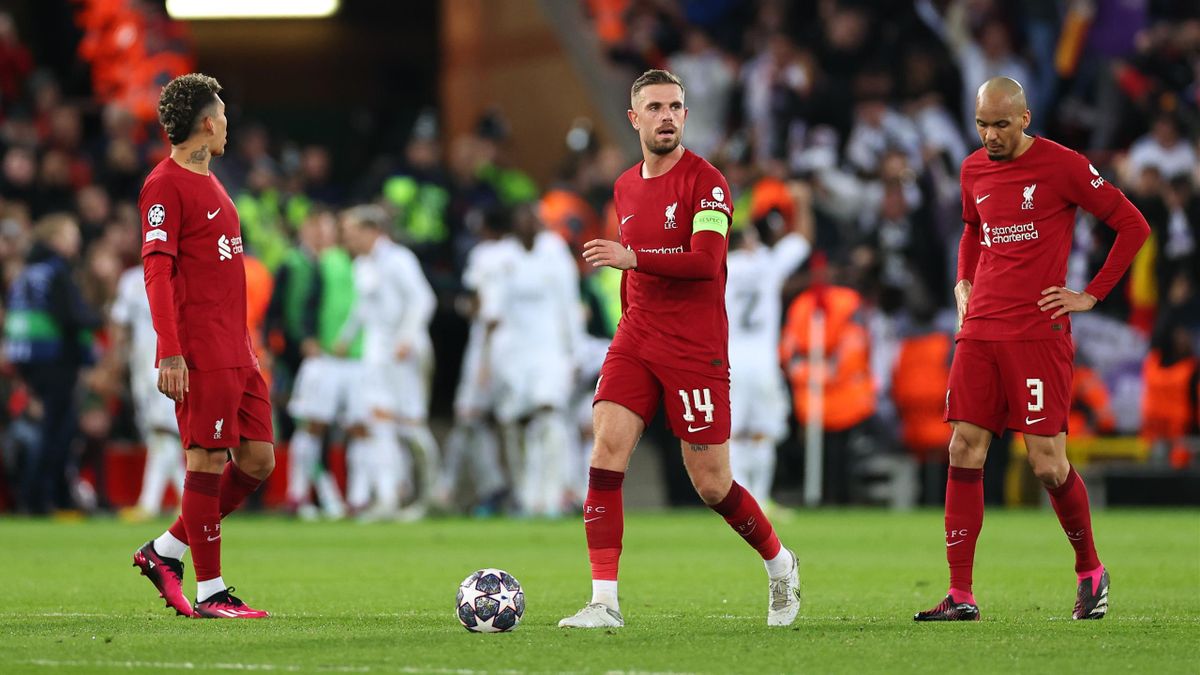 Liverpool have won the UEFA Champions League on five different occasions 
The Reds have however been on the receiving end on some occasions losing terribly to other European teams
SportsLeo looks at some of the heaviest defeats Liverpool has seen in Europe
Even though Liverpool is one of the top clubs in Europe, they have suffered some significant losses in the UEFA Champions League and the Europa League over the years.
Some of their defeats were a part of the most well-known narratives in Champions League history, while others were just total thrashings in front of a large worldwide audience.
These are the top five European defeats for Liverpool.
5. Liverpool 0-3 Real Madrid (October 10 2014)
In a matchup with Real Madrid in October 2014, Brendan Rodgers' Liverpool were utterly outmatched. Cristiano Ronaldo scored first, and Karim Benzema later added two goals of his own.
The last time Carlo Ancelotti had three goals against Liverpool in his first season in command was in Istanbul, but this time there would be no recovery.
4. Barcelona 3-0 Liverpool (May 1 2019)
Barcelona appeared to be cruising as they romped to a 3-0 win in the 2018–19 semi–final opening, a result that is frequently forgotten about due to a particularly quick corner in the second leg.
Luis Suarez scored first, but Lionel Messi stole the show with a spectacular free-kick that did little more than pave the way for what may have been the greatest comeback in competition history.
3. Napoli 4-1 Liverpool (September 7 2022)
Even though Napoli was the season's first big winner in 2022–2023, no one could have predicted that they would destroy Liverpool so easily.
The first half saw three goals conceded by Jurgen Klopp's team, and there was no way they could recover.
Yet, this year's events were just getting started.
2. Liverpool 2-5 Real Madrid (February 21 2023)
As Real Madrid visited Liverpool in February 2023, Liverpool quickly took a 2-0 lead before everything started to blur.
In what turned out to be Liverpool's worst loss at Anfield in European competition, Vinicius Junior scored twice, as did Benzema, and Eder Militao also contributed when the two teams clashed in the UEFA Champions League round of 16 first leg.
1  Ajax 5-1 Liverpool (December 7 1966)
In 1966, Liverpool travelled to Amsterdam where they were absolutely destroyed by Johan Cruyff and the gang.
Because of some excessively thick fog, spectators were unable to see much of the game, which, if you are a Liverpool supporter, was somewhat of a godsend.