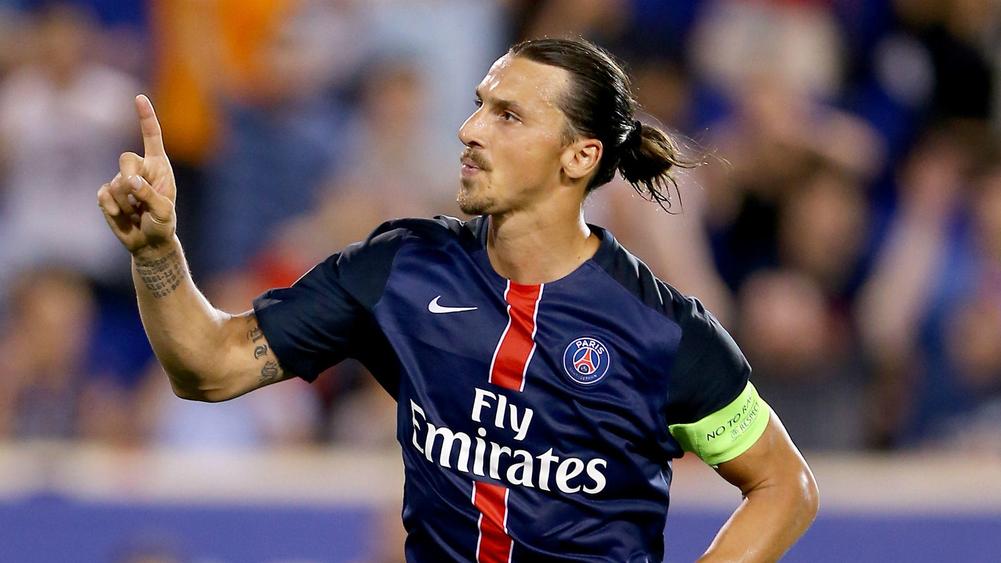 PSG has a short, rich history, having been founded in 1970.

The financial muscle of the Ligue 1 side has enabled them to sign some of the greatest players in football history. 

Rai is widely regarded as the greatest PSG player of all time despite spending just five seasons with the French side. 
Paris Saint-Germain (PSG) is undoubtedly one of the best teams in the world, thanks to top players like Kylian Mbappe, Lionel Messi and Neymar Jr. But have you ever wondered who the greatest PSG player of all time is? 
PSG has a short, rich history, having been founded in 1970. The financial muscle of the Ligue 1 side has enabled them to sign some of the greatest players the football world has ever seen. As a result, they have dominated the French league for quite some time now and gained a massive following. 
Now without further ado, let's look at the top five players who PSG fans will never forget because of the incredible mark they left on the club's history. 
1. Rai
Rai joined the French side in June 1993 for $4.6 million. He had a rough start but picked up momentum the following season. He played as an offensive midfielder, and his vision, technical ability and creativity made him a nightmare for opposition defenders. 
The Brazilian was known for his playmaking skills, accurate passing and dribbling, which enabled him to score brilliant solo goals. During his five seasons with the Parisians, Rai scored 72 goals and provided seven assists in 215 appearances. 
He played a massive role in PSG winning the league title in 1994 and 1996, thereby cementing his position as a fan favourite. Despite having a relatively short period with PSG, a good number of fans, journalists and legends consider Rai the club's greatest player of all time. He left the Parisians for Sao Paulo in 1998. 
2. Luis Fernandez 
Luis Fernandez is a former footballer who spent the majority of his career days playing for Paris Saint-Germain. The Frenchman, who was a defensive midfielder, played a key role for the Parisians in the 1980s and the early 1990s.
He was instrumental in PSG's rise, and that's why some consider him the club's greatest player of all time. The tenacious box-to-box midfielder played a massive role as PSG won its first Ligue 1 championship in 1986. Fernandez's dedication made him a fan favourite, and he is still seen as one of the most important figures in the club's history. 
3. Zlatan Ibrahimovic
Zlatan Ibrahimovic is widely regarded as one of the best strikers of his generation. The lethal attacker has played for several top teams, including Paris Saint-Germain. He was PSG's first high-profile signing under the QSI project, and his arrival had an impact on the team.
In 2013, he helped PSG win its first league title in 19 years. The team would go on to win all four titles when Ibrahimovic was at the club. He scored 156 goals in 180 appearances, and when he left, he was awarded a medal by the city of Paris.
He received a standing ovation in the tenth minute of his last game for the Parisians. It was an honour for PSG fans to witness the greatest Swedish player of all time play for their club. 
4. Kylian Mbappe 
If Kylian Mbappe remains at PSG until his retirement, he will likely go down in history as the club's greatest player of all time. The Frenchman joined the Parisians at the same time as Neymar Jr. from FC Barcelona, and his influence over the years has been great. 
In a team known for its inconsistency, Kylian Mbappe has always been delivering. He has scored crucial goals and is currently the club's all-time highest goalscorer in the UEFA Champions League. Mbappe has scored over 190 goals in more than 240 appearances. 
5. Pedro Miguel Pauleta 
Paul Miguel Pauleta joined PSG in 2003 and played there until 2008. During that period, the Portuguese striker scored 109 goals in 211 appearances. He helped the team win two Coupes de France and one Coupe de la Ligue 1 before playing his last game on May 17, 2008.
Miguel played for PSG at a time when the team was struggling, but he still managed to deliver. He remained the club's top scorer of all time until Zlatan Ibrahimovic passed him in 2015.