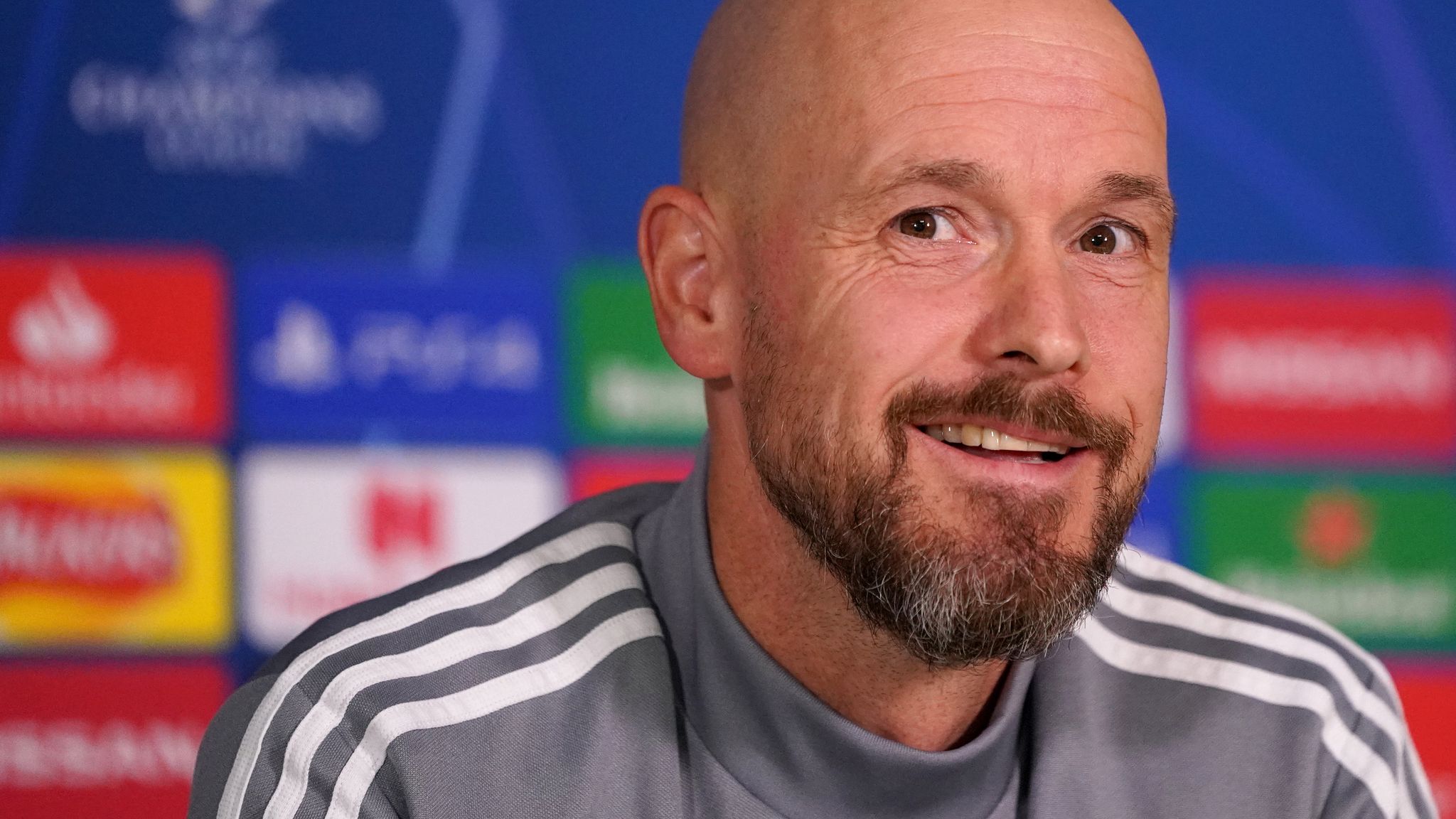 Manchester United has been put up for sale by the current owners, the glazers family
Several individuals have submitted proposals in a bid to purchase the club from the family 
The current manager Erik Ten Hag has offered his side of the story concerning the takeover
Erik ten Hag, the manager of Manchester United, has declined to discuss the merits of takeover proposals that have been made for the team, stating that he can only have an impact on matters on the playing field.
The Manchester United Supporters' Trust recently emphasized the significance of any new owners supporting the Dutchman to continue the transformative effort he has started since arriving in May, and Ten Hag has expressed gratitude for this.
After United defeated Leicester 3-0, leaving them only five points adrift of Premier League leaders Arsenal, Ten Hag said, "I applaud the supporters when they have their faith in me.
"I feel committed to this club, I love to be here, but it [the takeover] is not in my influence. What I can influence is the performance of this team, and I will give everything to perform as well as possible and to bring them hopefully across limits."
"We are committed to this club – it is our club, it's in our heart, but it [the takeover] is not our job. We focus on football and performing, which is what the players and the staff have to do."
Erik Ten Hag told Sky Sports that there was movement at the club but that it was not up to him. I have to oversee the team's performance and ensure that the proper outcomes are being produced. I don't have time to engage in activities like this.
"We want to create a strong team that competes at the highest levels worldwide. We wish to accomplish our lofty goals, which we have. We constantly aim to get stronger.
On Friday of last week, the initial deadline for takeover offers expired. Many proposals are said to have been made, but only those from Sheikh Jassim Bin Hamad Al Thani and Sir Jim Ratcliffe have been formally confirmed by the respective involved parties.
Both of those bids claim that they want to fund the women's team as well.
Marc Skinner, the head coach of United Women, said: "We're not looking at standing still right now. I am positive that the ladies will continue to play a significant role in what we do at this club, even if ownership changes in the future. We just have advanced too far to turn back at this point.