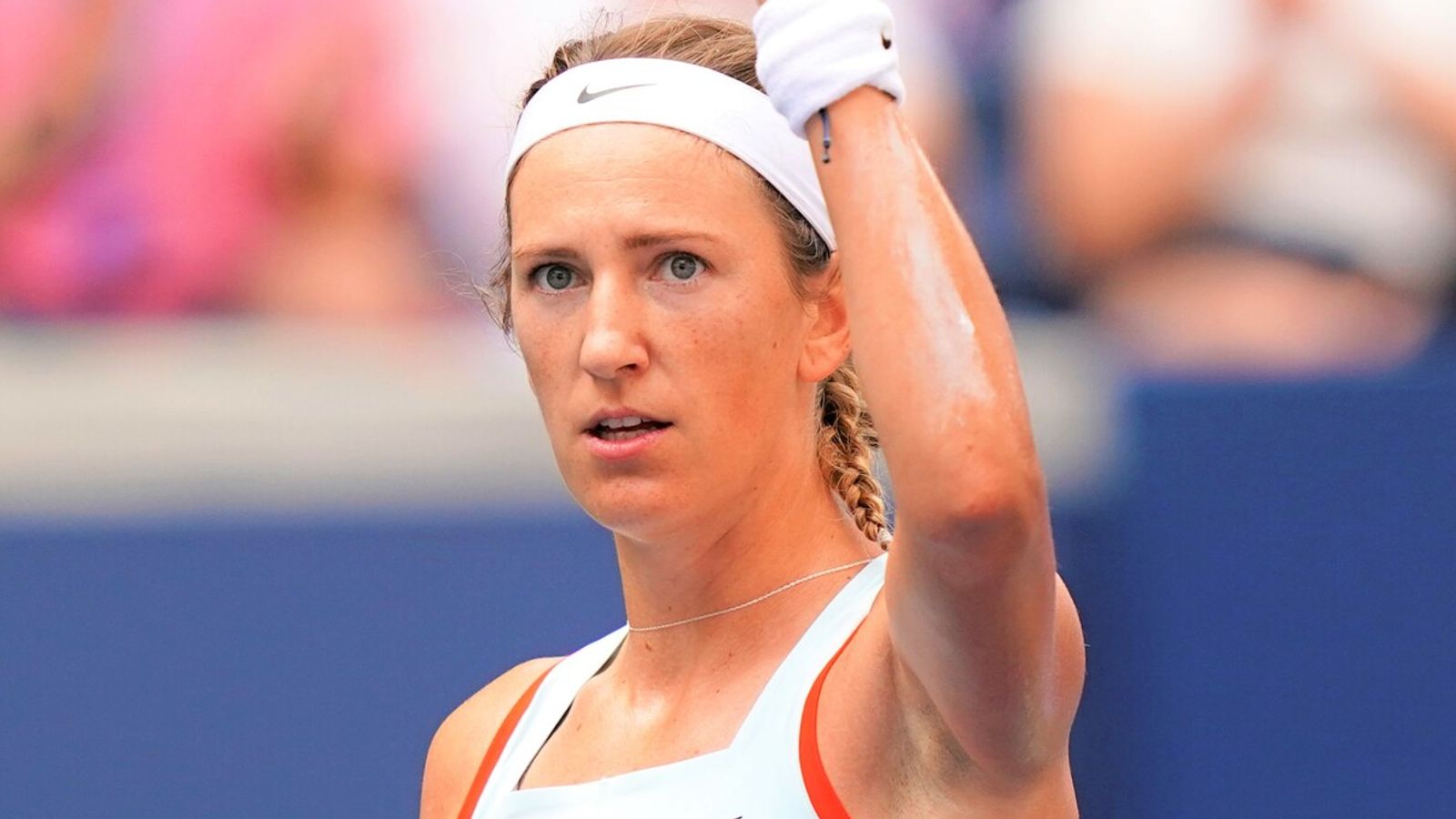 She was heavily criticized 10 years ago after sailing through to the Australian Open semifinal
Azarenka is now in the torunament's semifinal
She is also handling anxiety better than before
Following her most recent Australian Open semifinal, Victoria Azarenka admits that she overcame the criticism she experienced 10 years ago in Melbourne.
The Belarusian defeated Jessica Pegula 6-4, 6-1, on Tuesday at Melbourne Park, and is currently enjoying her finest run since taking home back-to-back championships in 2012 and 2013.
In the second, Sloane Stephens, who was only 19 years old then, was defeated in the semifinals, but Azarenka was forced to take a lengthy medical break.
In the next match, Azarenka came back to win. She said that the realization of being a match away from the Australian Open final made her feel overwhelmed and nervous.
After taking the medical time-out, Azarenka claimed she did so because of chest pain. However, she was criticised harshly for her behaviour before beating Li Na in the championship match.
She said that the criticism 10 years ago was hard to forget, and its memoirs came back after sailing through to the 2023 Australian Open semifinal.
Her treatment after that incident and the fact that I had to defend myself till 10.30 p.m. on a weeknight can never be forgotten. She had to defend herself because people didn't want to believe her.
"There is sometimes, I don't know, an incredible desire for a villain and a hero story that has to be written. But we're not villains, we're not heroes, we are regular human beings that go through so many, many things," Tennis 365 quotes her.
"Assumptions and judgments, all those comments, are just s**t because nobody's there to see the full story. It didn't matter how many times I said my story, it did not cut through. I was thinking about it. It took me 10 f***ing years to get over it. I finally am over that."
The 33-year-old put up a solid performance to beat third seed Pegula, who was the top player left and will now meet Wimbledon champion Elena Rybakina in the semifinals.
The 24th seed reached just her second grand slam semifinal since 2016, and Azarenka credited her improvement to learning to manage her anxiety.
She has learnt that many players never immediately recognise the anxiety until it builds up and they hit rock bottom that they realize how bad it is. Everything starts making sense once you lose yourself.
Azarenka reached a point where she could not utter even a single remark that made her feel good about herself. A day later, she shattered a few rackets in Ostrava, raising a red flag.
Since then, she is more optimistic and avoids pessimism because it is a recipe for anxiety. She now knows how to work through it one day at a time. Each challenge on the court presents a better way of handling anxiety.
Overall, she feels better equipped to take on a final match at Rod Laver Arena in Melbourne.