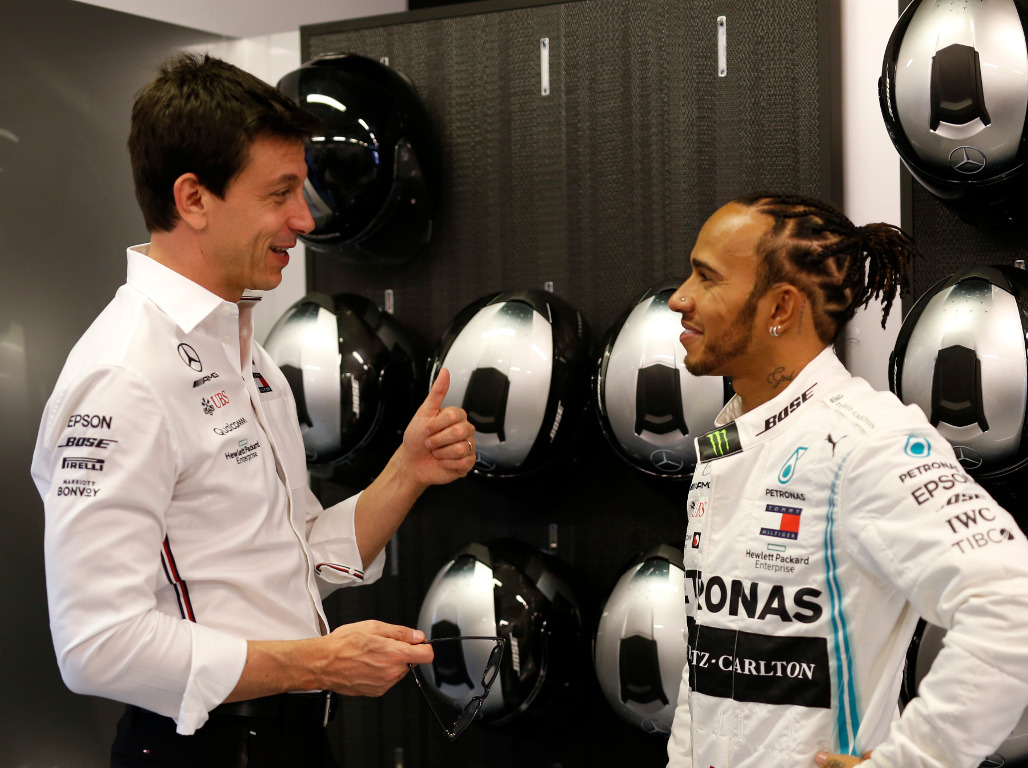 Hamilton's contract is yet again the subject of debate
He is yet to talk with Toto Wolff about a contract extension
Most fans say he has at least two more seasons left with Mercedes
As the 2023 season approaches, the contract of Mercedes ace driver Lewis Hamilton is once again one of the most talked-about topics in Formula 1.
After a disastrous 2022 in which he failed to win a single race for the first time in 16 seasons, Hamilton's current contract expires after the upcoming season.
The soon-to-be 38-year-old said in an interview with the German daily Bild that he and team owner Toto Wolff have yet to discuss a contract extension. But he would surely stay with the Silver Arrows going forward.
Because of those remarks, speculation over Hamilton's future and how long he will keep competing has increased. A survey by Express Sport readers chipped in, with 33.1% of the 8,175 readers surveyed believing that two more seasons appear as the most logical projection.
This number narrowly edged out those who predicted that 2023 would be Hamilton's final year competing in Formula One, who received 28.7% of the vote (about 2,350 readers).
Nearly one-fourth of respondents were more optimistic about his future, with 25.9% predicting that he will continue to race and drive for another three years into his forties. And slightly less than half of them (12.3%) responded that they thought the British person would continue for four or more years.
This was the first time Hamilton finished a season outside the top five was in 2022 when he placed sixth. Since Nico Rosberg won the world championship in 2016, George Russell's fourth-place finish made it the first time he has finished behind a teammate.
His joint record of seven world championships, which he shares with fellow Mercedes alumnus and F1 great Michael Schumacher, is currently the most coveted benchmark in motorsport. One could understand Hamilton's lack of motivation as his current contract nears its end if it weren't for the calamitously contentious finale to 2021 and the problems with the W13 design from the previous season.
This week, the veteran has also made news by acknowledging that his enthusiasm for continuing to drive has diminished.
Hamilton dabbles in the fashion industry and serves as a Tommy Hilfiger global ambassador. He has also hinted that a post-F1 career in Hollywood may be in the works.
In October 2022, the Mercedes driver spoke of being with the Silver Arrows for the next five years, going by sentiments Team Principal Toto Wolff had made.
The British driver says he still has several years left in Formula One before he retires. He assured his fans he is not about to retire anytime soon.
He was reacting to a statement by Wolff that he would stay with the German automaker for another five years. Wolff asserted that Hamilton had assured him that he had at least five more years of racing potential.
The British athlete said it was tough to predict how long he would stay in the sport but that he was undoubtedly not planning on quitting any time soon when asked if he would play for another five years.