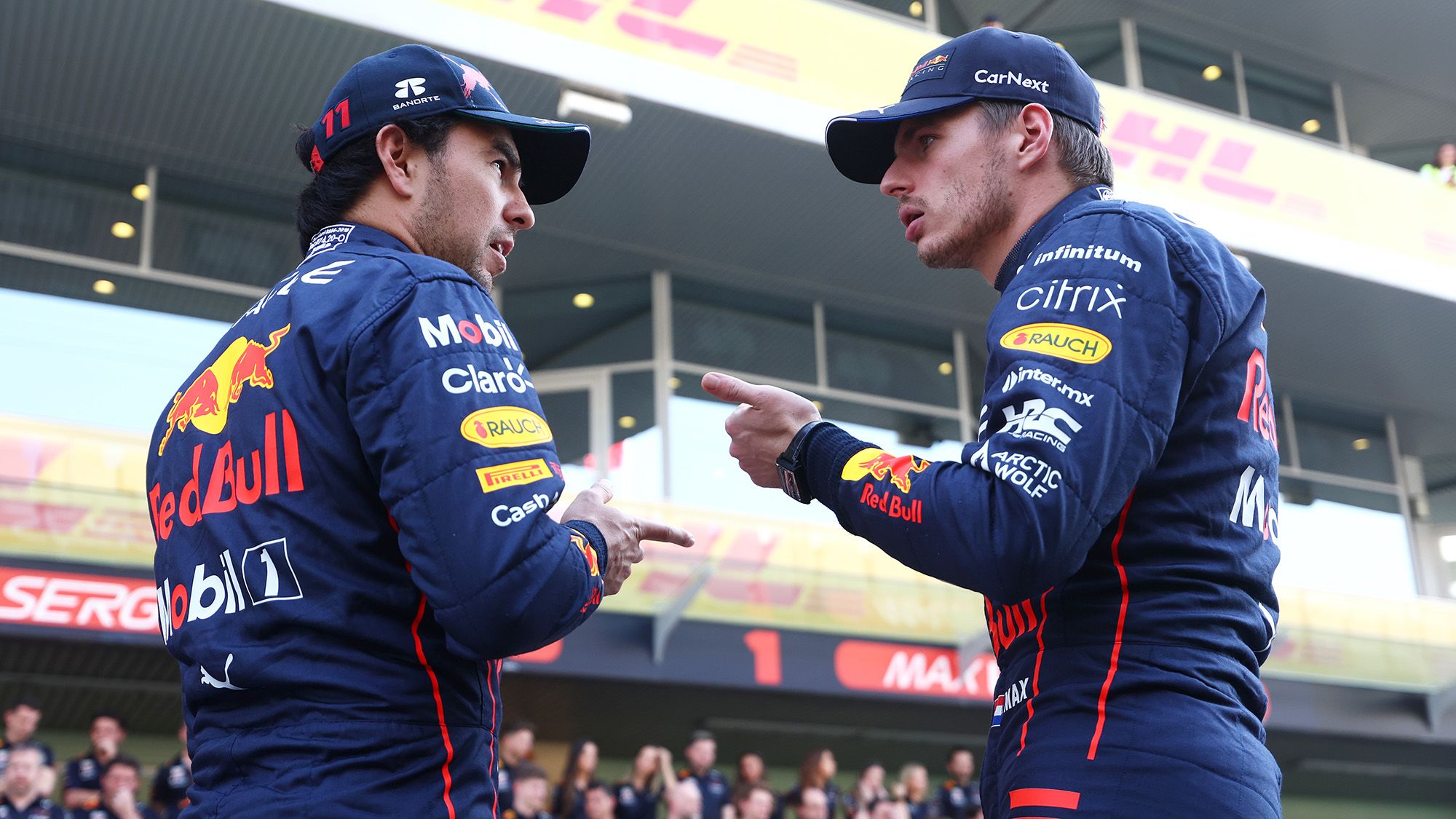 Formula 1 is a team game, but sometimes teammates get too competitive and become Selfish.
The 2023 Season is yet to begin.
SportsLeo looks at some driver teammates that might battle each other in races.
There are many reasons to be excited about the 2023 Formula 1 season, but none more so than potential rivalries between teammates.
In an individualistic sport like Formula 1, the idea of a teammate can be perplexing sometimes, but true teamwork is put to the test when things get competitive.
Formula 1 is rife with teammates not always getting along, whether it be due to competing for a victory, a World Championship, or even just being the best driver on the team.
SportsLeo looks at teammate rivalries to watch out for in the new season.
Lando Norris v Oscar Piastri
Lando Norris and Oscar Piastri will be teammates for the first time in 2023, with the young Australian being brought in to replace Daniel Ricciardo. The pair will have a much lower level of rivalry than the last driver pairing.
By all accounts, Norris should have an easy win with more experience and have comfortably defeated eight-time race winner Ricciardo in the previous two seasons, but Piastri comes with high expectations.
The 21-year-old won both Formula 3 and Formula 2 in his first season, a feat only matched by Charles Leclerc and George Russell, and McLaren would not have gone to such lengths and spent so much money to entice him away from Alpine.
Charles Leclerc v Carlos Sainz
The battle between the Ferrari boys is 1-1, with Carlos Sainz exceeding expectations in his first season before being defeated by Charles Leclerc in his second.
At the start of 2022, it may have appeared that both drivers were on equal footing in terms of team priority, but as the season progressed, it became increasingly clear that Leclerc was number one.
This move was highlighted by hiring former Sauber boss Fred Vasseur, a team principal Leclerc has previously worked well with. Still, if Sainz gets off to a quick start, it will be interesting to see how loyal Ferrari remains to the Monégasque.
Pierre Gasly v Esteban Ocon
The first relationship on this list is possibly the most intriguing of all. On the surface, Pierre Gasly and Esteban Ocon appear to be two of the calmest drivers on the grid, but for some reason, they couldn't stand the sight of each other.
Their feud dates back to their karting days, and neither driver knows what started it, but the drivers, who grew up in the same region of France, are said to have had a frosty relationship ever since.
That relationship is about to be tested when the two Frenchmen are forced to share a garage. With a whole country behind them, perhaps only Ferrari is under more pressure than Alpine, and given the events of last season, it is clear that the team is never far from a crisis.
The drivers have kissed and made up, according to the pair and team principal Otmar Szafnauer. How true that statement is will be revealed once the Frenchmen hit the track.
Lewis Hamilton v George Russell
Like Sainz in 2021, George Russell defied expectations in 2022 by defeating seven-time World Champion Lewis Hamilton in his first season with the team.
However, Mercedes had an exceptional season in 2022, not in a good way. The W13 proved to be a dud, more likely to shake some of Hamilton's teeth loose than to challenge for the World Championship, and Russell's education at Williams had equipped him with the skills to make the most of an underperforming vehicle.
Hamilton's form improved as the Mercedes car improved. The F1 veteran has a point to prove in 2023, and his first step will be to remind the young driver next door who is in charge.
Max Verstappen v Sergio Perez
Halfway through 2022, it would have seemed ridiculous to suggest Max Verstappen and Sergio Perez were a teammate relationship to keep an eye on, but here we are.
Verstappen appeared to have found the ideal teammate in Perez, someone willing to risk his life to help the Dutchman but also willing to step aside when the team asked him to.
Nonetheless, the Sao Paulo Grand Prix suggested that all was not well.
Verstappen had secured the title while Perez was fighting for P2, so when the Dutchman was allowed to pass his teammate on the assumption that he would relinquish the spot if he could not overtake Fernando Alonso ahead, it would have seemed logical that he would do so.
That logic was lost on the two-time World Champion.
He stood firm, ignoring the team radio's pleas before angrily telling them he had his reasons.
The reasons for this were never revealed, but with Daniel Ricciardo, who has a good relationship with Verstappen, returning to the team, Perez may now be looking over his shoulder.