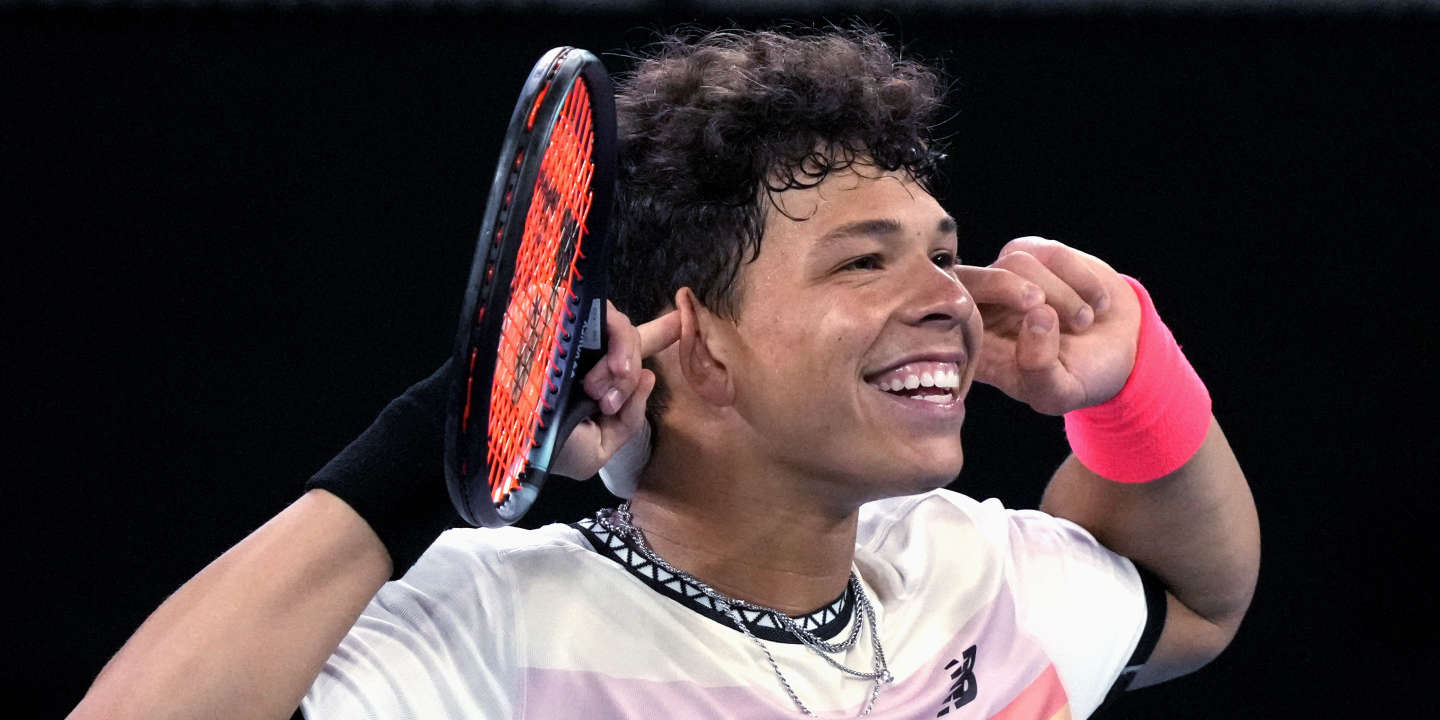 Ben Shelton is the latest sensation at the 2023 Australian Open
He is among the last eight
He hadn't left the US before and he is excited being in Australia
Ben Shelton is the latest sensation at the 2023 Australian Open after making it to the last eight despite never leaving the US there.
The American is starting to get recognition internationally after an incredible run to the Grand Slam quarterfinals. He cuts an image of a gifted young man who is combining his rising professional career with an online business degree.
Shelton claims that his participation at the Australian Open was utterly unanticipated. The 20-year-old opened the season with a loss in Adelaide's first round before recording his first victory of 2023 in Auckland, where he was eliminated in the second round.
Shelton had low hopes because he felt that he still needed to do better, and he now claims that he has been enjoying each victory and could grow accustomed to it.
AWAY FROM US FOR THE FIRST TIME
Being away from home for the first time came with a set of challenges that he had to adjust to fast, and he is happy that his efforts are paying off handsomely. While other players focus on winning the tournament, he also focuses on his studies.
Shelton began taking classes this week while juggling his responsibilities to the Australian Open and his distance learning programme.
His performance propels him into the top 50 for the first time and should allow the 20-year-old to have a productive season. He says that with his victory so far, he feels a lot of relief and delight.
Although Shelton had a dream run, he wasn't dozing off during the draw. He has put a lot of effort into his growth and believes his increased fitness will serve him well.
He is optimistic that he is in a pretty good physical spot and has learnt much from his US Open run in 2022.
NEVER WON A GRAND SLAM MATCH
The pattern is effective. Shelton was still competing for the University of Florida college squad and not among the top 500 athletes a year ago. Prior to his four victories at Melbourne Park over the previous week, he had never won a Grand Slam match.
In order to advance to the semi-finals on Wednesday, he must defeat Tommy Paul, an American who is also an unseeded player but is ranked 54 spots higher. This will be his hardest test to yet.
Shelton had only previously competed in one major, the US Open, where he lost in the first round after receiving a wildcard after winning the coveted National Collegiate Athletic Association (NCAA) championship in May.
When he competed in Flushing Meadows in August, he had already become professional. At the Cincinnati Open, he made his debut by shocking Casper Ruud, the world's fifth-ranked tennis from Norway.
"If someone had told me then I would reach the Australian Open quarter-finals, I don't know what I would have said. Probably 'are you sure?' I didn't expect to be right where I'm at but I wouldn't say I'm totally surprised or can't believe it.
"The hard work I've been putting in on and off the court has begun to come out and pay off," he tells BBC.
BEN SHELTON NEVER LOVED TENNIS
Shelton always looked destined for a career in sports despite being clearly scholarly. But it didn't seem like tennis would be involved.
When he was around 10, he started playing alongside his father, who rose to the 55th spot in the world rankings and won two championships in Newport, but he was also a strong athlete in a number of other sports.
He played soccer, basketball, American football and baseball. His father played tennis, and he never liked it, but it's still a mystery how it all changed.