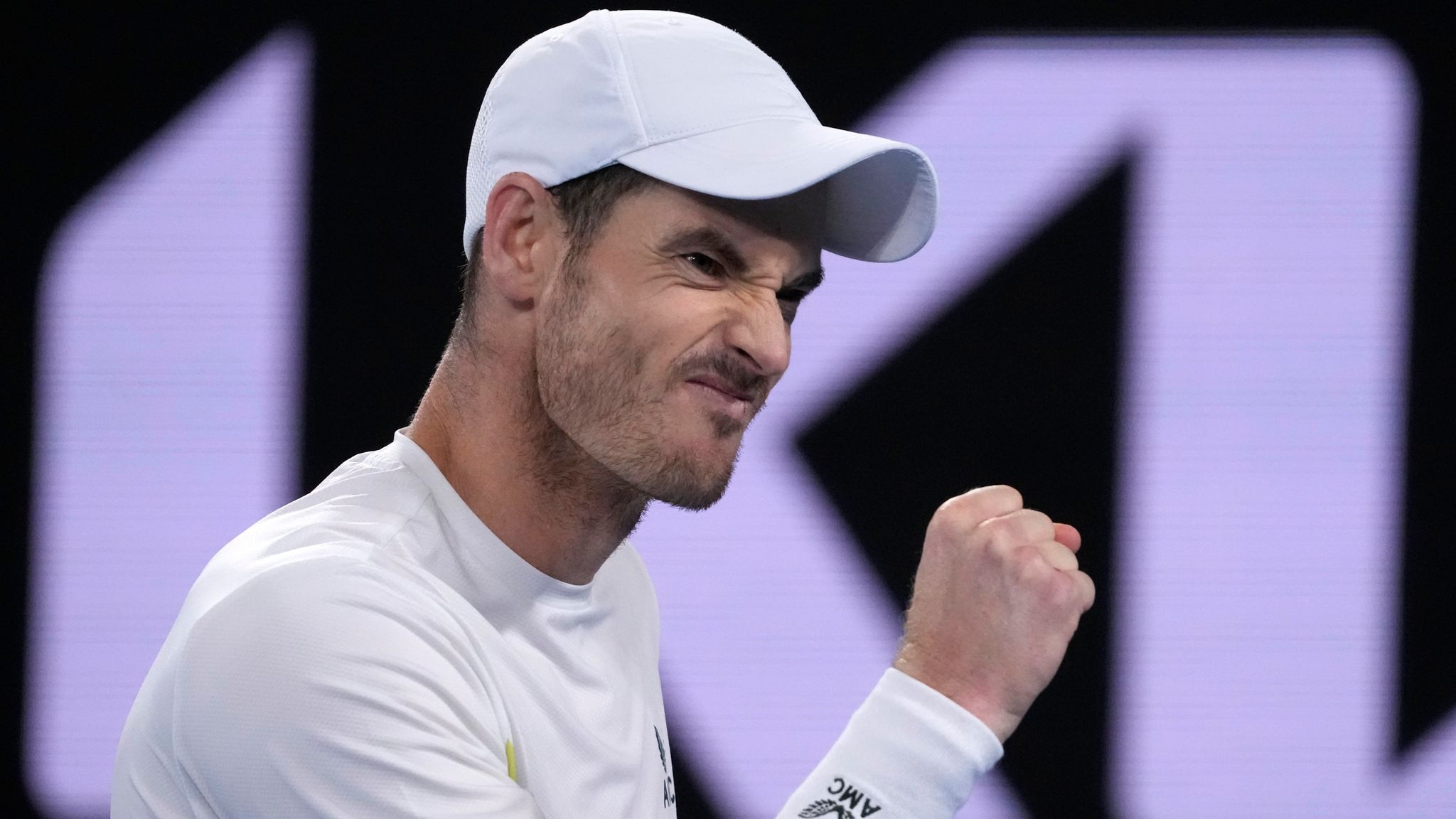 Andy Murray has relived a low moment of his career
A doctor in 2017 told him he would never play professional tennis again
Six years later, he is doing perfectly well on the court
Andy Murray has relived a low moment in his career when a doctor in 2017 told him that he would never play tennis again after fixing his hip issue.
Incidentally, he seems to be in his best form six years later. Murray stunned many at the 2023 Australian Open after playing back-to-back matches.
Murray's quest for the 2023 Australian Open ended on Saturday when he lost in four sets to Roberto Bautista Agut in the third round, but the tournament was one to remember.
The three-time Grand Slam champion and Agut battled it out on the court for three and a half hours, clocking in at over 14 hours overall. His victory over 13th-ranked Matteo Berretteni took almost five hours, and his match with Thanasi Kokkinakis lasted five hours and forty-five minutes.
Yet, a doctor he saw over a hip injury in 2017 told him that he could never play professional tennis after operating on him.
Murray, 35, had a playful jab at the prognosticator from 2017 after his loss to Agut.
"2 days ago I randomly bumped into the doctor who in 2017 told me 'the good news is the problem you have in your hip can be fixed but you won't be able to play professional sport again.' I think we dispelled that myth the last 5 days. Goodnight," he tweeted.
In the next months, Murray will prioritise raising his ranking to avoid the demanding schedule that jeopardises his chances of winning the Australian Open.
Murray once again exceeded expectations by competing against his Spanish opponent for three hours and 29 minutes, clocking more than 14 hours on the court over the course of three matches.
Murray earned praise for his efforts, especially for his late-night comeback victory over Thanasi Kokkinakis. But he has higher expectations for himself at grand slams than losing in the round of 32 and is aware that he needs to conserve energy in the early rounds if he wants to have a chance.
Following this tournament, Murray's ranking will be just outside the top 60. He will undoubtedly strive to be in the top 32 by Wimbledon in order to receive a seeding there and avoid a first-round matchup like the one he had here against Berrettini.
The good news for Murray is that his off-season labour paid off in terms of his physical proficiency and self-assurance.
"I think my movement here was really good. That's something that at times hasn't been great the last 12, 18 months. It's really important for me. When I move well, it allows me to play the game style that is most effective for me," Tennis 365 quotes him.
Although he lost, he is happy about how he played overall, and it's a good sign of the new direction he is taking in playing tennis in 2023.
He is still hoping that injuries which plagued him in the past become a thing of the past as he seeks to redeem himself.