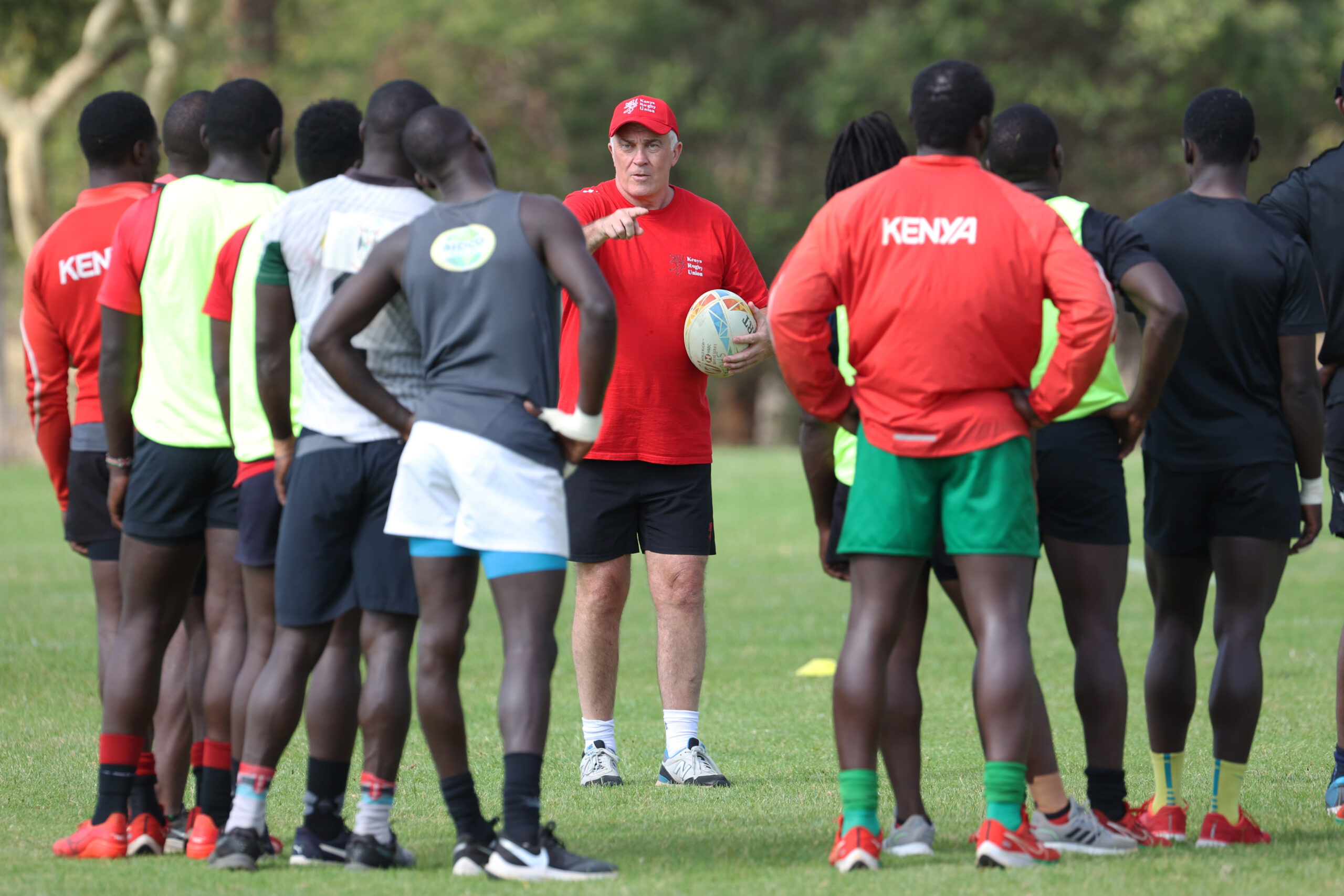 Shujaa have started the season poorly
They have picked up only eight points from three tournaments
The team has been boosted financially with sponsorship from Sportpesa
Shujaa head coach Damian McGrath is confident the team will have a better 2023, after seeing the side struggle in his first six months in charge. Shujaa have only picked up eight points from the first three tournaments of the World Rugby Sevens Series.
The coach has attributed this to a tough financial status that caused lack of motivation among the players, affecting their on-field performance. Before the Dubai and Cape Town legs of the Series, the players took to social media to beg for funds to settle some of their allowances.
However, the team has recently launched a Sh126mn sponsorship from betting firm SportPesa, something that will go a long way in reviving their forunes.
"It has been like the miracle of loaves and fishes. We are trying to compete on equal terms with countries with more resources and facilities which allow players perform better. Look at KRU, we have a gym that's not fit. We have a field that we can hardly use among other small things. It has been a tough period for us," said the tactician.
Off field matters affect team
"Of course what happens off the field affects the players and their motivation definitely drops. It becomes impossible to compete but I want to thank SportPesa for coming on board and I hope we can use these resources to improve our performance," he added.
The coach as admitted the poor performance in Hong Kong, Cape Town and Dubai was down to off field financial matters and that the players were not in the right frame of mind to compete well.
But he says the half-decent performance in Dubai showed what the team can do if they are settled mentally and he believes they can have a better 2023, with an eye on finishing the season in the top 10.
"We just need that extra push and be consistent. If we can get to every quarter final that will be good for a start. We have brought in players who have shown they have the ability and we are trying to build a new side," he noted.
Team has its work cut out
The tactician has also admitted that the team has its work cut out, with teams becoming stronger by the day.
"The Series is stronger now and we are playing catch up. But I am confident that the players can do well and I have a technical bench that is supporting me. This season, we can take Kenya into the top 10. We have a long term plan and that is getting to medal at the 2024 Olympics," the coach said.
"But the road towards Paris starts now, by building a strong team that can compete over the next two years and be an unbeatable outfit," he added.
Meanwhile, the team has already resumed training in readiness for the January legs of the World Series that will take them to Hamilton, New Zealand and Sydney, Australia.
McGrath is confident that Shujaa will show an improved performance in these two legs and he targets a quarter final appearance in both. For Hamilton, Shujaa have France, Fiji and Samoa in a tough group, but the coach has promised they will battle.