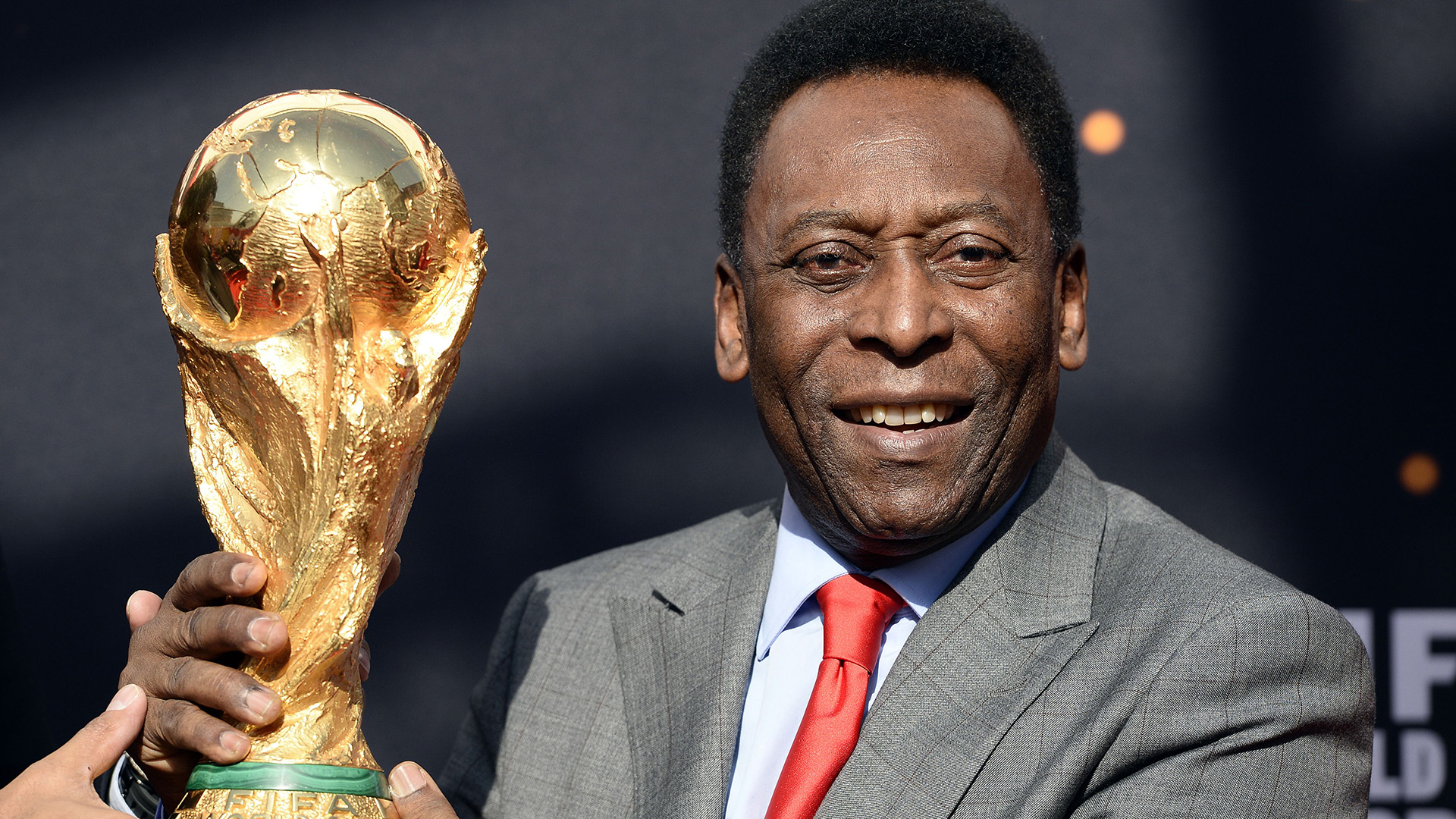 Pele is truly an icon in the football world.

We have decided to relive the highlights of his memorable career.
With the news that Pele has been moved to palliative care at the Sau Paulo hospital after he stopped responding to chemotherapy treatment amid his battle against cancer, SportsLeo takes a look at the iconic career that Pele, Edson Arantes do Nascimento, has had and the impact that he has had on football ever since he retired.
Just a kid
Edson Arantes do Nascimento, better known as Pelé, was born on October 23, 1940, in Minas Gerais, Brazil. He would have to battle poverty before he could share his talent with the rest of the world.
Although his father, Joo Ramos do Nascimento played professional soccer, it was not a job that brought in a lot of money for the family. According to some accounts, Pelé's family could not afford to purchase him a ball, so he was forced to stuff socks to form a ball so he could train with it. That young child from southeast Brazil has undoubtedly achieved impossible heights since.
Early Career in Santos
In reality, Pelé struggled with money during his teenage years in Sao Paulo and worked a number of jobs to support his family before finding his true calling on the pitch.
With the juniors of the Bauru Athletic Club, Pelé started to develop as a player under the guidance of his father and a former member of the national team named Waldemar de Brito. De Brito noticed his talent there and subsequently suggested he go on trial with Santos FC.
The management of the squad quickly understood what they had on their hands, and in June 1956, they signed Pelé. Unbelievably, Pelé would make his senior squad debut for Santos FC against Corinthians just three months later, on September 7th, 1956. Santos FC won 7-1. The future star fittingly scored a goal in his debut contest.
A Sporting Icon On the Rise
When the curtain came down on that first season, the now-17-year-old star found himself atop the scoring statistics after decimating the league throughout his first year. Then the Brazilian national team called, and Pelé was selected. In his first step into international play, he helped Brazil win the 1958 World Cup by scoring crucial goals in both the semifinal and the championship game, including the historic sombrero and volley against the tournament's eventual winners, Sweden. At this time, it would have been stating the obvious to refer to him as a superhero.
Injury Problems
Like any life story, Pelé's had its share of ups and downs, with injuries serving as the dark patches in his journey. Pelé had to miss part of the 1962 World Cup because of an injury, but Brazil would still go on to win the tournament. A terrible showing in 1966 that led to a group stage exit would come after that tournament. Pelé, who was hurt, could only observe from the sidelines. He continued to perform exceptionally well for Santos despite the disappointment with the national team.
In fact, teams started developing tactics and strategies, particularly to counter the threat he posed. They were unfortunate since it didn't work. The attacking midfielder scored 60 goals in the 1964 season, which is astoundingly low compared to the 101 he scored the following year.
Career Comeback
When 1970, a World Cup year, arrived, and it was well acknowledged that Pelé had had enough and was actually planning to retire. He was persuaded to give it one last go with Brazil, who was travelling to Mexico for the major tournament, which is fortunate for football lovers. It would be a choice that allowed us the opportunity to see what is perhaps the best team in World Cup history. Pelé scored several vital goals and provided crucial assists during the competition, eventually helping Brazil win the world championship. In fact, he would receive the Golden Ball at the conclusion of the competition. For his part, Pelé would stay with the national team setup for one more year before making his definitive exit in 1971.
After his 19th season with Santos, he would officially wave goodbye to Brazilian football a few years later, in 1974. But that didn't mean the end of football as we know it.
Goodbye for Good
Despite his repeated claims that he would only ever play for Santos, it is evident that he still had petrol in his tank when he departed the club. Few could have guessed what would happen next. Pelé shocked the world in 1975 by joining the New York Cosmos after seemingly experiencing the itch. Many people were naturally perplexed by the decision because the North American Soccer League (NASL) marked a sharp decline in playing standards.
The Santos legend, on the other hand, obviously had other ideas. Pelé's position as the game's representative brought forth significant benefits for the young league. With that, ticket sales skyrocketed, and the American public, who had little interest in soccer at the time, started to pay attention to the Brazilian sensation.
On October 1st, 1977, after leading the Cosmos to a title, Pelé announced his retirement, which was commemorated by an exhibition match between Santos and the Cosmos.