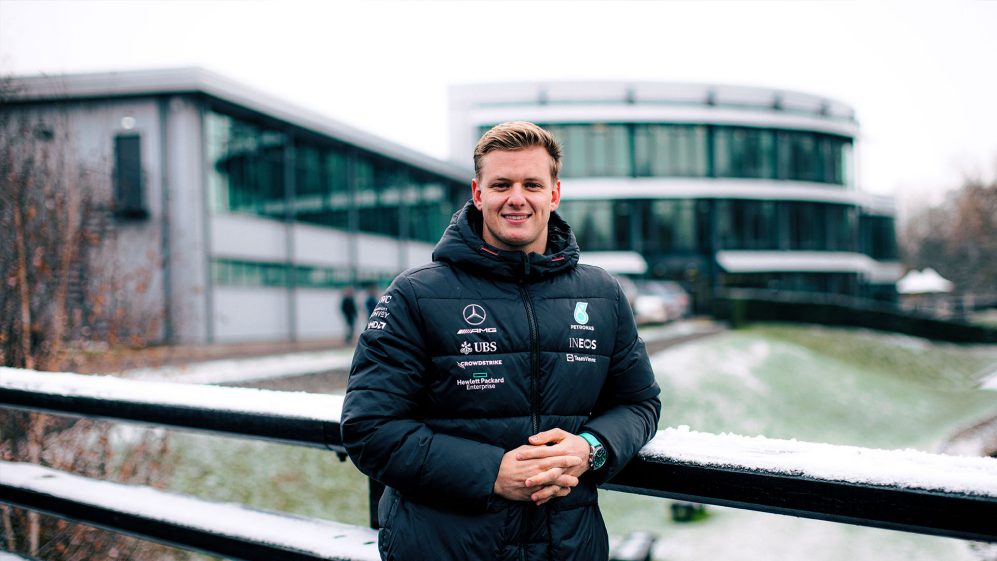 Mick Schumacher joins Mercedes as their Reserve Driver.
Schumacher leaves Haas as Hulkenberg replaces him.
He is thrilled to join Mercedes and looks to improve as a driver.
Mick Schumacher will be a reserve driver for the Mercedes Petronas F1 Team in 2023, the team announced on Thursday. Compatriot Nico Hulkenberg eventually took over Schumacher's position at Haas F1 after two seasons.
Although Daniel Riccardo was rumoured to be interested in the job, the 23-year-old was able to join Mercedes when Riccardo returned to Red Bull as their third driver.
Mick Schumacher, the illustrious F1 driver's son, will join the Silver Arrows, where his father ended his racing career.
Schumacher, who had previously been a member of Ferrari's driver academy and had advanced through the ranks into Formula One, was released from his contract, Ferrari confirmed less than an hour prior to Mercedes' announcement.
After the announcement, Team Principal Toto Wolff said that Schumacher is a talented young driver and that they were happy to have him with them.
"Mick is a gifted young driver, and we are excited to have him join the Team. He works diligently, approaches problems calmly and methodically, and still has room for growth as a driver. We are thrilled to have him assist us in creating the W14 because these are all crucial qualities.
Thrilled Schumacher
"I am thrilled to be part of the Mercedes team, and I am committed to giving it my all to contribute to their performance in this very competitive and professional environment," Schumacher said.
"I take this as a new start, and I am excited and grateful to Toto and everybody involved for putting their trust in me."
Toto Wolf Thoughts
"Mick is a talented young driver, and we are thrilled to have him join the team," said Wolff.
"He is a hard worker, has a calm and methodical approach and is still hungry to learn and improve as a driver. These are all essential qualities, and we're excited for him to help us develop the W14."
"We also know that he will be prepared to jump into the car immediately to replace either Lewis or George should the need arise because he has two years of Formula 1 racing experience."
Schumacher takes over for Nyck de Vries, who has taken a full-time position at AlphaTauri.
Mick Schumacher's F1 career
After a successful season in Formula 2, where he won the championship, Schumacher joined Haas before the 2021 season. In 2019, he committed to the Ferrari Driver Academy, and in 2021, he joined forces with Haas alongside Nikita Mazepin.
The 23-year-old showed signs of improvement in 2022 after failing to score a point in a very slow Haas car during his rookie season. He finished eighth and sixth in back-to-back races at Silverstone and the Austrian Grand Prix to finish the year with 12 points, 13 points behind teammate Kevin Magnussen.
It will be difficult for him to return to the grid in 2024. Still, the experience he will gain from working with seven-time world champion Lewis Hamilton, race winner George Russell, and one of F1's most dominant teams will only serve to strengthen his credentials.
And you never know what will happen as Nico Hulkenberg made a comeback this year with Haas. Esteban Ocon and Kevin Magnussen did, too. Schumacher will hold on to that, hoping to follow in their footsteps.