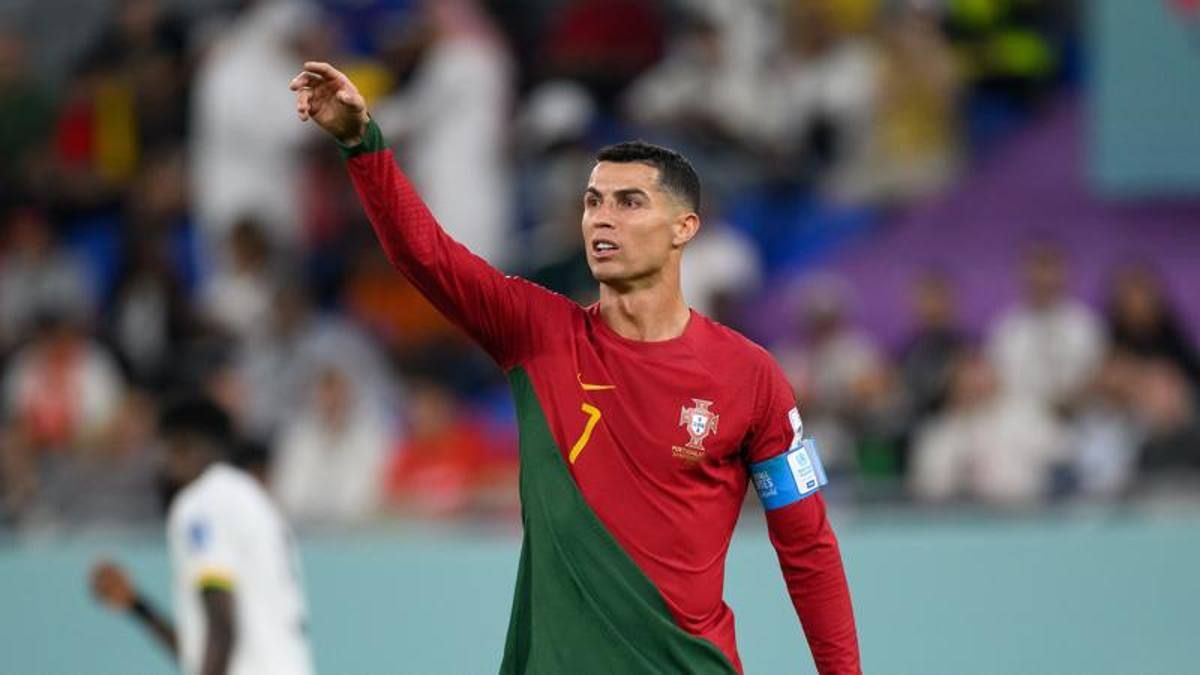 Portugal's team and players are apparently feeling much more at ease
Cristiano Ronaldo won't be in Morocco vs Portugal Starting squad
Reports allege that he threatened to quit
Portugal's team and players are apparently feeling much more at ease off the pitch without their captain Cristiano Ronaldo.
Although it is commonly known that many A Selecao players looked up to Ronaldo back then, they believe the superstar is past his prime.
The Independent reports that Portuguese players think they perform far better off the field without their captain than they do with him there.
Bruno Fernandes, a former teammate of Ronaldo's at Manchester United, supposedly believes that he performs better without Ronaldo on the team.
Without the five-time Ballon d'Or winner in the starting XI, the inventive midfielder appears to be having fun since he has plenty of room and freedom.
According to Express Sport, Ronaldo is reportedly scheduled to sit out for Portugal's quarterfinal match against Morocco on Saturday.
Fernando Santos chose to start the illustrious attacker on the bench for Portugal's Round of 16 match against Switzerland. While he was away, the team defeated Murat Yakin's team 6-1, turning in one of the best performances of the 2022 FIFA World Cup.
Ronaldo was replaced in the starting lineup by Goncalo Ramos of Benfica, who promptly scored an incredible hat-trick. The youthful attacker became the first player since Germany's Miroslav Klose to score a hat-trick in his first start in a FIFA World Cup game.
Ramos, who is 21 years and 169 days old, became the second-youngest player (behind Ronaldo) to score for Portugal at the FIFA World Cup (21 years and 132 days). In addition, he surpassed the famous Pele to become the player with the second-youngest hat trick in the FIFA World Cup's knockout rounds.
Nevertheless, Ronaldo praised the nation's fans for their unwavering support of the team throughout the Qatar 2022 FIFA World Cup.
He posted an encouraging message on Twitter before Portugal's quarterfinal match against Morocco. The 37-year-old said it feels much better with Qatar's fan support.
"There is a World Cup that Portugal has already won: that of the fans! The support and affection we have felt from so many Portuguese people (and not only!) here in Qatar, so far from our homeland, is incredible. Continue to support us in good and bad times, we will do everything to repay you with victories! Strength," he said.
While Ronaldo seems a hot target by the media, German tennis player Mesut Ozil terms Ronaldo as the best football player in the last 20 years.
"Every football fan out there should be happy to have seen him playing world-class football for 20 years. I don't think anyone from the new generation will be able to match his numbers again. He will forever be in his own category," said Ozil.
Ozil spoke amid media reports that Ronaldo threatened to walk out of the World Cup ahead of Portugal's match with Morocco.
The Portuguese Football Federation has refuted claims that the team's captain in Qatar made threats to quit.
"The FPF clarifies that at no time did the captain of the national team, Cristiano Ronaldo, threaten to leave the national team at any stage in Qatar," read a statement by the Federation.