Cristiano Ronaldo lashes out at France Football editor over Messi's Ballon d'Or claim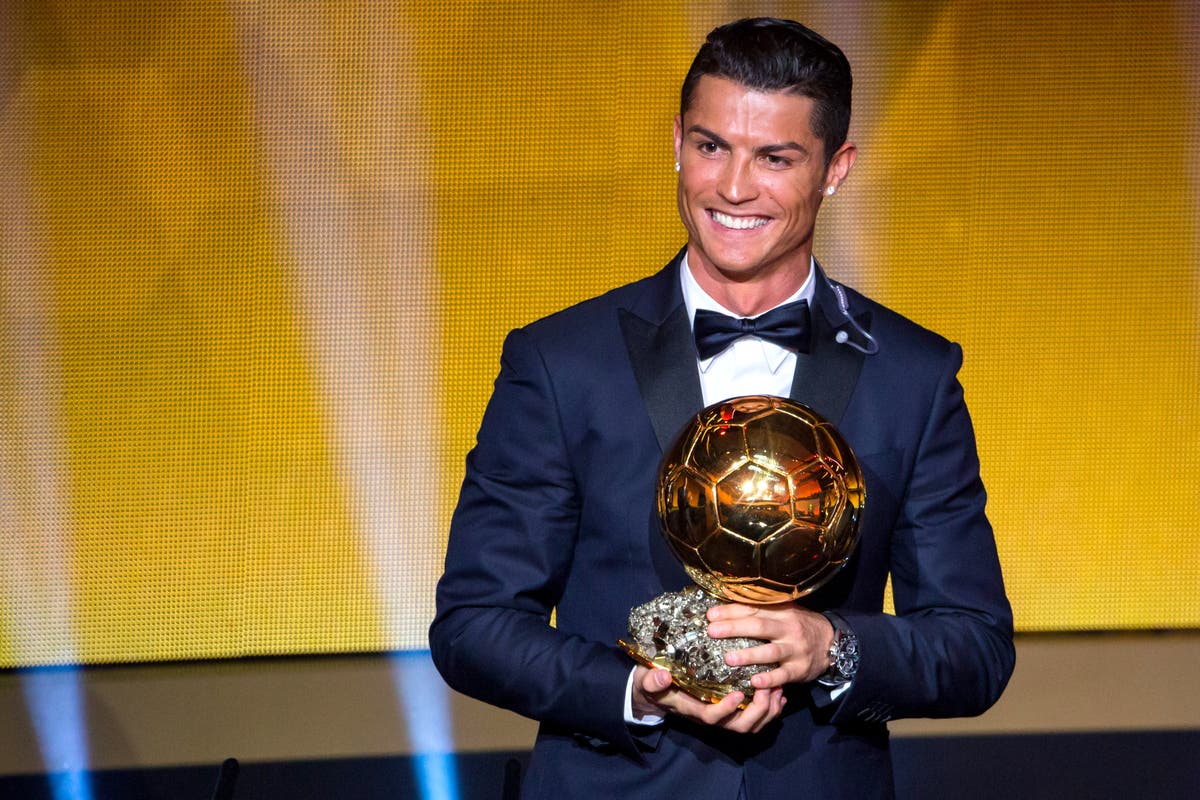 Cristiano Ronaldo Ballon d'Or 5 time winner has responded to France Football editor Pascal Ferre who said the Manchester United forward's sole desire is to "retire with more Ballon d'Or than Lionel Messi."
Ronaldo, a five-time Ballon d'Or winner took to social media on Monday to counter Ferré's remarks in an interview with the New York Times ahead of the 2021 awards.
Nonetheless, the Portuguese, questioned that account of events, claiming on Instagram that Ferré "lied" during the interview.
In a statement posted on his Instagram page, he said, "Pascal Ferré lied and used my name to promote himself and to promote the publication that he works for."
He added: "It's unacceptable for the person responsible for handing out such a prestigious award to lie in this way and to show disrespect to someone who has always respected France Football and the Ballon d'Or. He lied again today to justify my absence from the ceremony due to an alleged quarantine that has no reason to exist."
The 36-year-old Manchester United forward says he always congratulates whoever wins, in tandem with the sportsmanship and fair play. This, he notes, have underpinned his career since the start.
He further quips that he congratulates those who win because he is never against anyone. For Ronaldo, any win he makes is personal and the club (s) he plays for. He reiterates that he never wins against anyone rather, it is for those who love him.
Cristiano Ronaldo Ballon d'Or five-time winner, his primary goal in life, he notes, is to win trophies at the club and international levels for his club and national team. He offers that his biggest goal in life is to offer a positive example for everybody who is or wishes to be a professional footballer.
Moreover, his greatest aim in life is to have his immortalized in gold in the annals of world football.
For now, Ronaldo's mind is onto his club, Manchester United's next match. His vision is how to make it work and win together with his teammates this season.
Messi won the Ballon d'Or thanks to his exploits with Barcelona, Paris Saint-Germain and Argentina in 2021. Messi, previously won the award in 2009, 2010, 2011, 2012, 2015, and 2019.
The PSG star player has now picked up the honour on two occasions more than anyone else in the history of the game.
It was a landmark year for the Argentine, who helped Barcelona to Copa del Rey's success. Additionally, he secured a long-awaited international trophy as he led his country to the 2021 Copa America. It was Argentina's first title since 1993 and Messi was clearly their star performer.
He left Barcelona in August 2021 after the club was hit by a massive cash crunch. Messi moved to Ligue 1 where pundits say he is yet to gain the right footing given his stellar performance in Barcelona over the years.
The Argentine has scored four goals and created four more in nine appearances for PSG. Messi beat Bayern Munich striker Robert Lewandowski to clinch the coveted award for the seventh time and second time in a row.
Also, Read: Ronaldo is furious at Messi as the latter takes home 7th Ballon d'Or