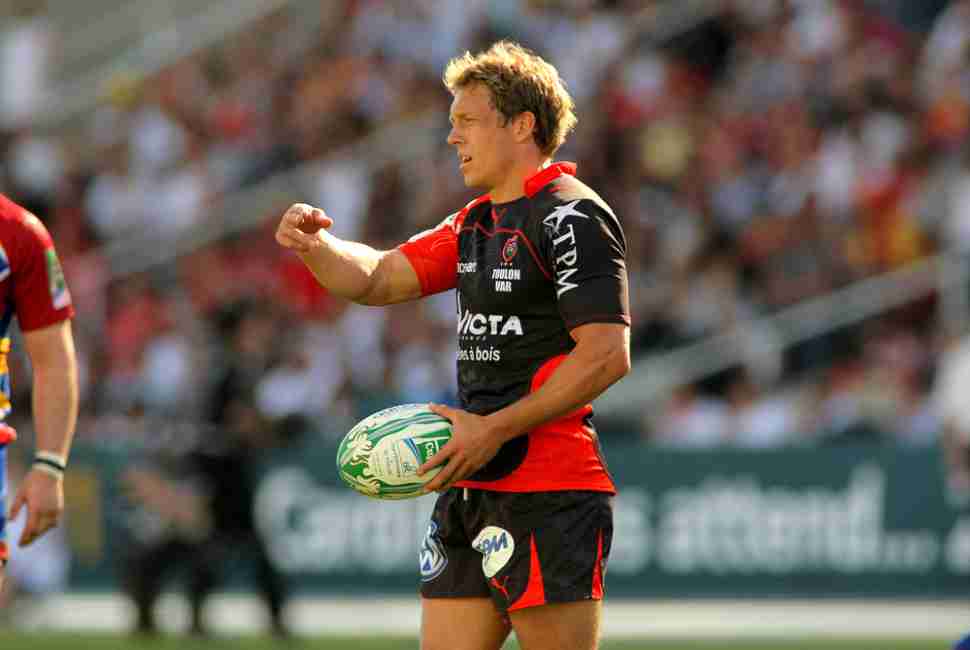 Rugby is one of the most popular sports in the world. 

Despite the fact that rugby players are not as rich as top athletes from other popular sports, they have a significant net worth. 

The richest rugby player is Simon McDowell, with a net worth of $54 million. 
The richest rugby players are among the best in the game. These players have been able to acquire a substantive amount of wealth.
Rugby players are not as rich as top athletes from other sports like football, cricket and boxing. However, each of them has a significant net worth.
According to CEOWORLD magazine, rugby is the third most-watched sports event in the world. Due to the sport's popularity, it attracts many sponsors, and television provides money to the players. 
Without further ado, let's look at the world's richest rugby players in 2022. 
1. Simon McDowell – $54 Million
Simon McDowell is a retired Irish player who was one of the best during his prime days. With a net worth of $54 million, Simon McDowell is the richest rugby player. 
McDowell was forced to end his playing career because of a severe injury in 1990. The Irish international transitioned to refereeing in 2002 and has officiated in two Rugby League World Cups – 2007 and 2011. 
2. Sir Bill Gammell – $50 million 
Many know Sir Bill Gammell as a businessman. The Scottish international is a former rugby player whose career ended after just five caps. 
His best moment as a rugby player came when Scotland was playing against Japan in 1977. He scored four tries as Scotland thrashed Japan 74-9. 
As of 2022, Bill Gammell has a net worth of $50 million. 
3. Sonny Williams – $30 Million 
Sonny Williams is a former professional rugby league and rugby union player. The legend is one of the only 21 players who have won the Rugby World Cup twice. 
Sonny Williams played as a centre, second-row and lock. He represented Bulldogs, Sydney Roosters, Toronto and Wolfpack. 
After ending his rugby career, Sonny became a professional boxer. He has boxed professionally ten times and is a former New Zealand Professional Boxing Association Champion. He is also a former World Boxing Association (WBA) International Heavyweight Champion. 
4. Jonathan Wilkinson – $29 Million
With a net worth of $29 million, Jonathan Wilkinson is one of the richest rugby players. He did a phenomenal job of avoiding an abundantly lavish lifestyle by saving his salary during his playing days. 
Wilkinson played for Newcastle Falcons and Toulon and represented England and the British & Irish Lions. 
5. Mike Tindal – $13 Million 
Mike Tindall is a former rugby union player who represented England between 2000 and 2011. He was part of the England team that won the World Cup in 2003. 
With a net worth of $13 million, Tindall is among the richest rugby players. 
6. Beau Ryan – $10 Million 
Beau Ryan played for the Cronulla-Sutherland Sharks and the Wests Tigers in the National Rugby League. 
Apart from being a rugby player, Beau Ryan is also known for working as a television presenter, actor, radio presenter and singer. 
7. Handre Pollard – $2.7 Million 
Handre Pollard, one of the richest rugby players, plays for the South Africa national team. He also plays in England's Premiership Rugby for Leicester Tigers. 
Pollard previously played for Blue Balls and the Bulls in South Africa, Montpellier in France, and Osaka Red Hurricanes in Japan.
The South African international has a net worth of $2.7 million as of 2022. 
8. Charles Piutau – $2.5 Million 
Charles Piutau plays for New Zealand's national team, the All Blacks, and English club Bristol Bears in the Premiership. 
Charles has invested in multiple houses in Singapore, Auckland New Zealand, Australia, England and the United Kingdom. 
9. Maro Itoje – $2 Million 
Maro Itoje is a rugby union player who plays for Gallagher Premiership club Saracens and the England national team. 
The 28-year-old plays as a lock or as a blindside. With an estimated net worth of $2 million, Maro Itoje is one of the richest rugby players. 
10. Owen Farrell – $1.5 Million 
Owen Farrell has a reported net worth of $1.5 million. The England international plays for Saracens and has been playing in the league since he was seventeen. 
Farrell, who is the captain of the England rugby team, earns around 750,000 euros per year.