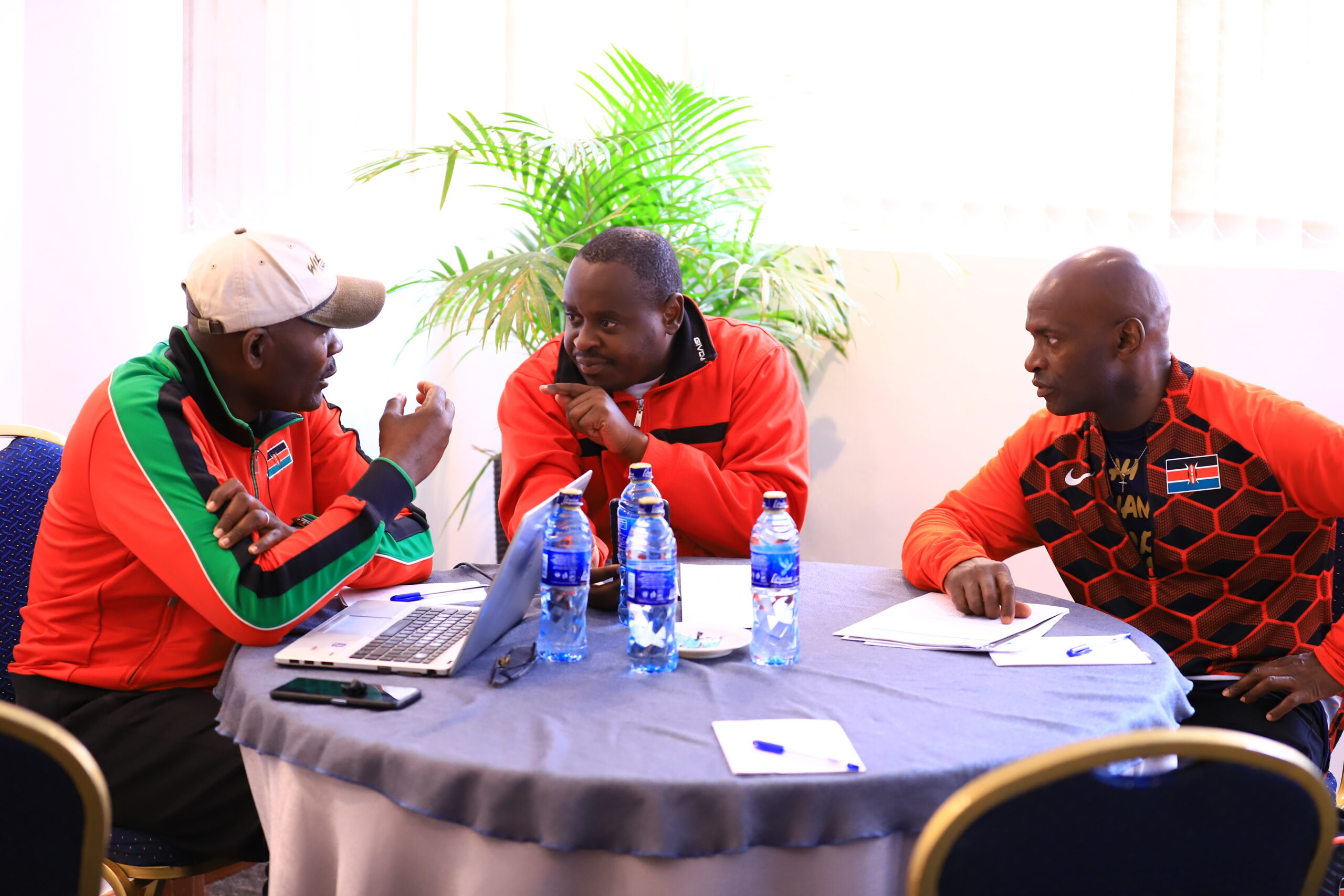 The workshop brought together all teams that participated at the Commonwealth Games
It was meant to get feedback from technical officials
The meeting also started preparations for the 2023 calendar
The National Olympic Committee of Kenya (NOCK) has concluded a two-day technical workshop with technical directors and liaisons of national federations. The workshop was organised to prepare collectively with National Federations for the busy 2023 games calendar.
The workshop dubbed 'Games Ready' had an object of reviewing lessons on athletes' preparations, selection, health, welfare and pathways for Tokyo 2020 & Birmingham 2022, the objective of picking good practices and improving the others.
2023 will be one of the busiest years thus this workshop run by NOC-K aims to ensure that the technical liaisons selected by their federations understand the calendar and the expectations of Team Kenya athletes as they head towards the year and the qualification process.
Program close to NOCK's heart 
John Ogolla, deputy treasurer NOCK while opening the session on behalf of the executive board spoke on why the program was close to NOCK's heart.
"As the CDM to the Birmingham Games, one of the biggest lessons is early preparations. Gearing towards Paris 2024, we have decided to start preparations early. We shall begin 2023 with the National Beach Games at the Coast as we prepare for Africa Beach Games and World Beach Games." He spoke.
"The board decided to ask federations to select technical liaisons to handle analysis and help with forecasting the direction in which team Kenya will be heading to as we roll out next year."
26 federations were represented and will work hand in hand with the NOC-K Elite Commission led by the Benjamin Musa (Head Coach-boxing) Rosemary Owino (Sports Scientist) Humphrey Kayange (Athlete Representative) and Patrick Sang (Coach Athletics) Geoffrey Kimani (Strength and Conditioning)
Felix Ochieng, who sits in the Strategy Commission and the facilitator to the event, spoke on the importance of the workshop.
"It aligns NOC-K's and Team Kenya aspirations with the National Federations, this is the first step towards preparing for the Paris Games."
In addition to the monthly Games meeting and technical workshops, NOC-K will be naming the management to the Paris Olympic Games at the end of the year.
2023 GAMES CALENDAR
January- National Beach Games- Coast Region
March- Zone (V) Africa Youth Games- Easter 2023
June- Africa Beach Games- Hammamet, Tunisia.
August 4th-19th – All Africa Games – Accra, Ghana
August 5th -12th World Beach Games- Bali Indonesia
August 4th- 11th Youth Commonwealth Games- Trinidad and Tobago.