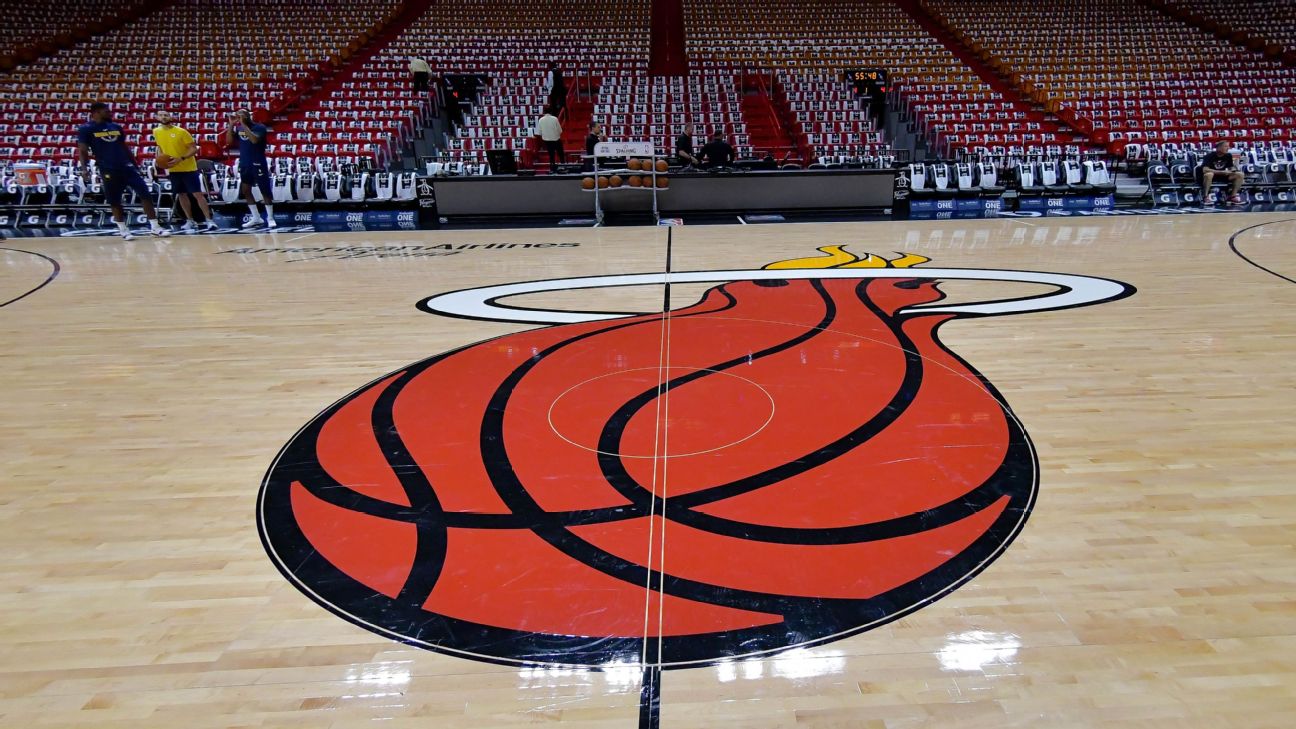 Miami County is seeking approval from court to removal of FTX name from Miami Heat Arena
Miami County is the owner of the building where the Miami Heat arena plays its home NBA matches
FTX had declared bankruptcy on November 11 and the Heats started its process of disconnecting with the FTX
Miami-Dade County has requested quick approval from a federal bankruptcy court in order to sever its naming rights agreement with FTX and remove its mark from the arena where the NBA's Miami Heat play.
In a lawsuit submitted on Tuesday, the county—which owns the arena and negotiated the naming rights agreement with FTX—argued that continuing to refer to the structure as FTX Arena will only exacerbate the "enduring hardships" brought on by the failure of the bitcoin exchange.
"It does not appear that the Debtor will suffer harm from a termination of the Naming Rights Agreement," the county wrote in its motion. "On the other hand, Miami-Dade County continues to supply valuable marquee naming rights and other benefits to the Debtor, to the detriment of the County's ability to seek a new naming partner for the Arena."
The hearing is set to be held at the middle of December. The building's name hasn't changed yet, and the FTX signage is still present.
The motion on Tuesday wasn't exactly shocking. On November 11, FTX declared bankruptcy, and the following day, the county and the Heat started the process of severing their connection with the business.
There are many connections between the FTX crash and the sports industry. Several players were identified as defendants last week in a class-action lawsuit brought against FTX, including Miami Heat forward Udonis Haslem, Golden State Warriors guard Stephen Curry, and tennis player Naomi Osaka. The lawsuit contends that because of their notoriety, they were responsible for publicizing the company's failing business strategy.
Since June 2021, the structure in Miami has been known as FTX Arena, and a 19-year, $135 million sponsorship deal between FTX and the county had just begun. The county is set to receive $5.5 million from FTX on January 1st.
As part of the agreement, the Heat would earn $2 million annually.
Although FTX was the third-largest bitcoin exchange, it suffered enormous losses before applying for bankruptcy protection. State and federal authorities are looking into the Bahamas-based business and its founder, Sam Bankman-Fried, for allegedly using depositors' money without their consent.
Miami Heat's play the Washington Wizards on Thursday morning before a reverse fixture on Saturday in the NBA with both set of matches set to be played at the FTX Arena.