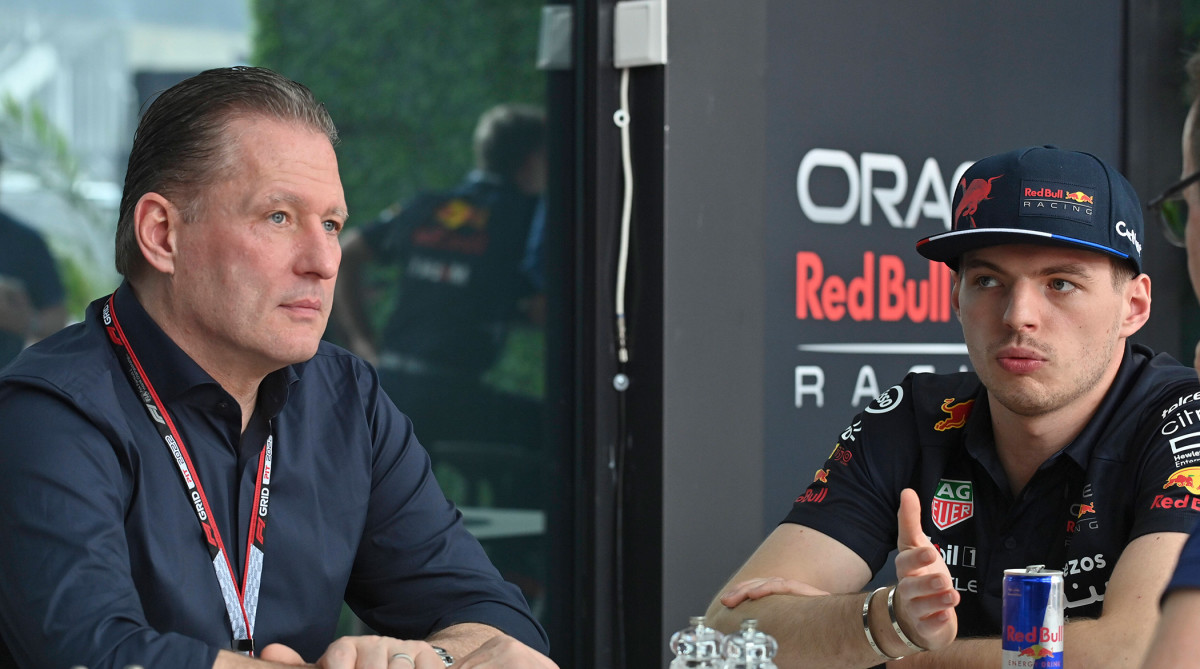 Max Verstappen's father Jos Verstappen was always strict
He once abandoned his son at a garage after losing a Karting race
Verstappen is a Dutch born in Belgium
Max Verstappen's father Jos Verstappen was always strict, shaping who he is today in F1.
The two-time F1 champion says his father's harshness while growing up made him more focused in life. Just weeks after winning his second F1 championship, the Dutchman acknowledged that he was "extremely glad" to be pushed by his father.
He admitted to being abandoned by his at a garage when he was young after losing out on a race. Verstappen claimed he misjudged an overtake and crashed out, costing him the opportunity to win the championship in a junior karting final.
He acknowledged that he was "so furious," and he insisted that Max keep quiet on the ride home. The Red Bull driver claimed that he continued to speak in an effort to justify his decision to act then rather than waiting for a better opportunity to be heard.
In an interview with GQ, he says that he tried to strike up a conversation with Jos, but he didn't want to hear anything.
"But then at one point he was like, 'Max, if you don't shut up now I'm kicking you out.' And, of course, I didn't think he would do that. So I kept on talking, trying to talk to him. Next fuel station he stops and he's like, 'Get out!'. I mean, it sounds horrible. Like, it sounds a bit horrible. Like, some people probably cannot deal with that kind of behaviour, but I needed it," he recalls.
Looking back, he admits that he is definitely the kind of individual that required this kind of harshness. Contrary to his thoughts then, he is grateful that he received that kind of treatment from his father since it made him more focused on his work.
If it weren't for his father, he admits, he would still be running around, playing, and having fun. But he got the push while still young and he now lives off it.
On September 30, 1997, Verstappen came to the world in Hasselt. Then, his father was an F1 driver, while his mother Sophie Kumpen, was a kart racer. The couple raised Verstappen in Bree, Belgium.
Interestingly, he possesses a Dutch F1 license. His father assisted him in obtaining it despite being born in Belgium.
Verstappen began karting when he was four years old and has never stopped. According to Jos, Max's decision to join Formula One wasn't a concern. He had been riding a quad bike since he was two, so it wasn't all that frightening.
At the age of seven, Max was competing and succeeding. He drove up to 100,000 km with his father annually for ten years to stay on course.
The Red Bull driver made history by defeating Lewis Hamilton of Mercedes in the 2021 title championship. It was controversial and still is, but he gets to keep it. He added this win by getting a second championship title in 2022.
Jos says that he always guides his son through experience, and it works miracles.