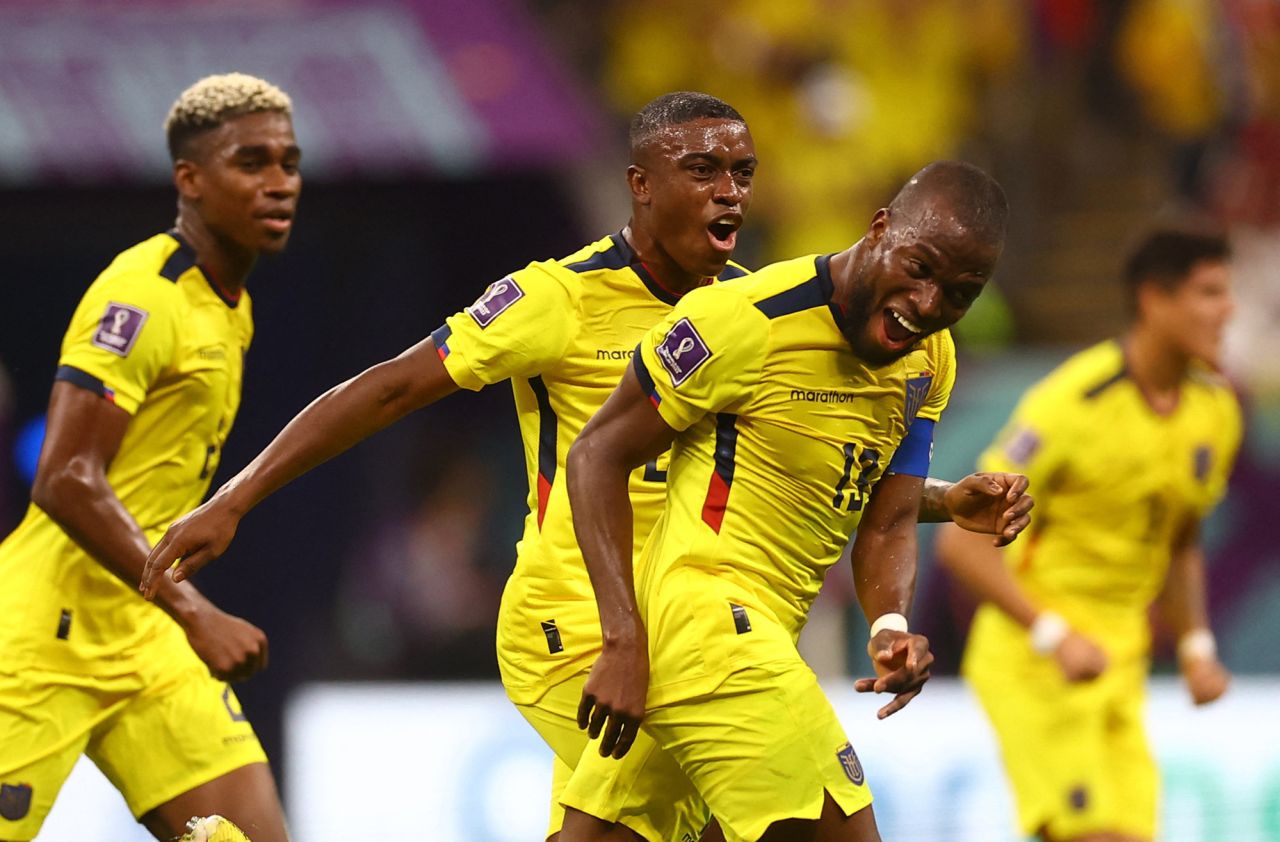 FIFA is investigating Ecuador for the actions of their supporters during their World Cup
Ecuadorian supporters reportedly chanted against Chile
This has been a long-running row between these two factions
FIFA is investigating Ecuador for the actions of their supporters during their World Cup opener against Qatar in Group A.
Some Ecuadorian supporters reportedly chanted against Chile during the team's 2-0 victory. The disciplinary committee of FIFA says an investigation into this is ongoing.
Article 13 of the FIFA disciplinary code carries potential penalties, such as playing a game behind closed doors or being barred from certain stadiums.
Following a Chilean appeal about the eligibility of defender Byron Castillo, Ecuador was permitted to participate in the World Cup earlier this month.
Chile and Peru filed a complaint with the global football lobby challenging Castillo's participation in Ecuador's qualification games on the basis that he was a Colombian and had lied about his age.
In June, Castillo, 23, was allowed to represent Ecuador in the Qatar World Cup by FIFA. Chile and Peru then appealed the decision to the Court of Arbitration for Sport (CAS).
This stirred bad blood between Ecuador and Chile, culminating in a booing match that caught FIFA's attention. Nevertheless, this South American delivered its first victory against the host nation, Qatar.
Focus shifted to the playing field as Qatar 2022 got underway after months of controversy in the run-up to the competition. Still, there was no solace for the hosts because they were utterly outplayed during their first-ever World Cup encounter.
Ecuador captain Valencia made history by scoring the game's opening goal from the penalty spot (16) after having a third-minute header disallowed for offside. He then added a magnificent headed second to bring his total of World Cup finals goals to five (31).
Gustavo Alfaro's team began their World Cup journey with an easy victory and sixth straight clean sheet to climb the top of Group A. Ecuador let off the throttle in the second half, but Qatar was unable to respond in any way.
After an exciting opening ceremony that featured South Korean popstar Jung Kook and Hollywood legend Morgan Freeman, FIFA President Gianni Infantino yelled, "Let the show begin," yet Qatar could not have had a poorer debut.
After goalkeeper Saad Al-poor Sheeb's punched clearing, Valencia headed Ecuador ahead inside three minutes. However, the goal was disallowed due to an offside that was first overlooked. The Qatari reprieve was brief.
Al-Sheeb, the goalkeeper, hesitated to challenge Valencia as he approached the area, which led to him carelessly tripping the Ecuadorian striker. Valencia then picked himself up and casually stroked in the ensuing penalty, marking the first time a World Cup's opening goal came from a penalty.
Just after the halfway point, Valencia stooped to head an emphatic header of Angelo Preciado's cross into the Qatar goal for his and Ecuador's second, highlighting the difference in quality between the two teams.
Valencia appeared to have prematurely ended the game when he hyperextended his knee late in the first half. Still, he continued to play for another 30 mostly uneventful minutes before eventually giving up with the injury.
The Netherlands will be Ecuador's opponent in their upcoming group match on Friday at the Khalifa International Stadium.