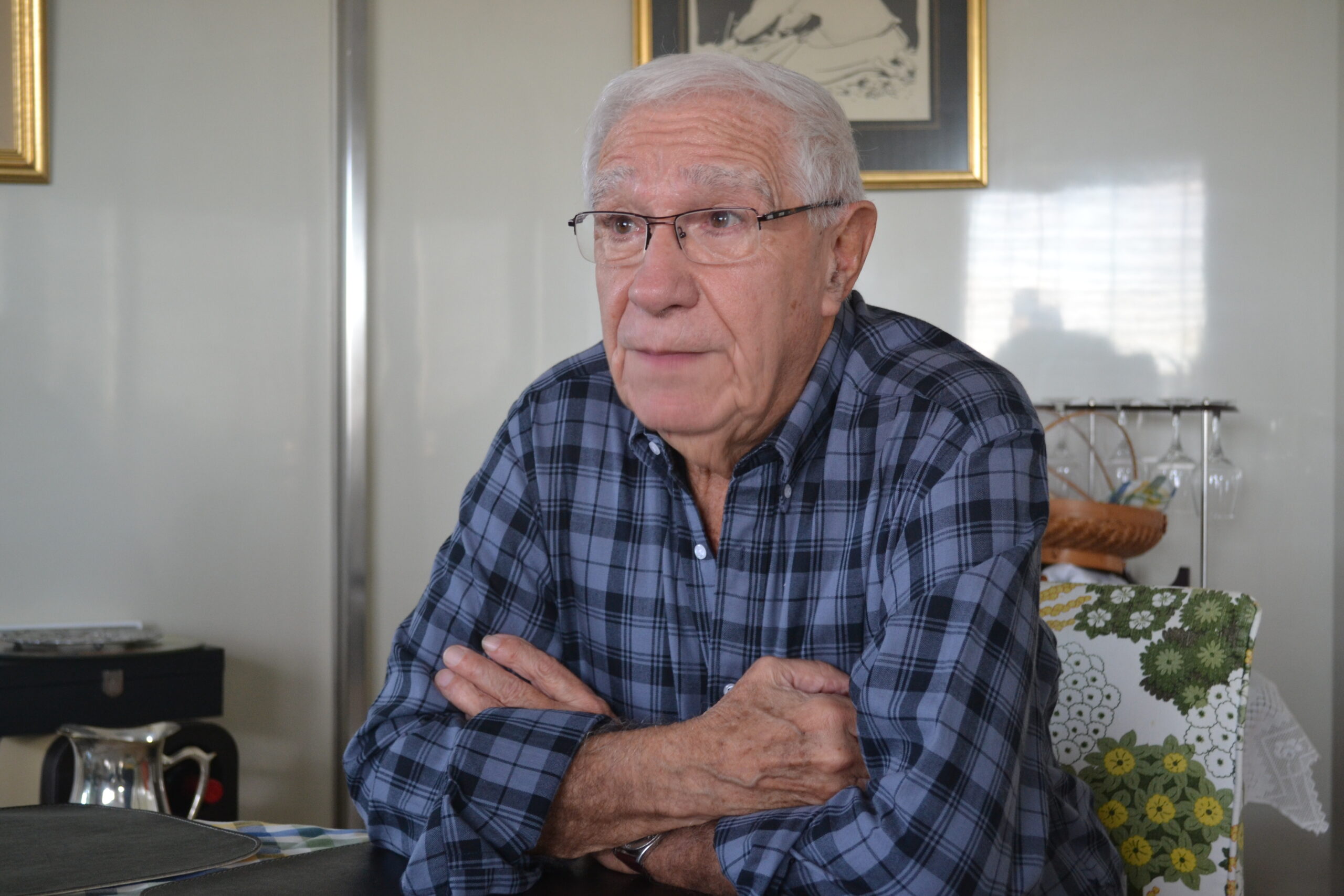 Enrique Macaya Márquez is one of the most decorated Argentine sports journalist
He is 88 years old and has appeared in 77 World Cup events
He was born in 1934 in Argentina but rose to become a big force in the country's sports industry
Enrique Macaya Márquez is one of the most decorated Argentine sports journalist the world has seen, with a record of covering 17 World Cups.
Even renowned sports commentator Peter Drury cannot match the 88-year-record old's for appearances at most FIFA World Cups. Márquez has provided commentary for 17 World Cups and is a native of the same nation as outstanding football players like Lionel Messi and the late Diego Maradona.
WHO IS ENRIQUE MACAYA MÁRQUEZ
Enrique Macaya Márquez was born on November 20, 1934. At the age of 8, Márquez began delivering newspapers in the Flores neighbourhood. At the age of 15, he enrolled as a cadet at Radio El Mundo, where he later rose to the position of commercial manager.
The seasoned reporter was at the commentary desk for the Qatar 2022 FIFA World Cup opening game. Saddick Adams, a celebrated African sports journalist, respects Márquez and considers him a football trailblazer.
Adams says that at 88 years old, Márquez provided constant analysis on Qatar vs Ecuador. Since 1958, he has attended every World Cup; this is his 17th World Cup.
Before the start of the encounter between the hosts and Ecuador on Sunday, November, FIFA posted the number of World Cups that Márquez has graced since his first appearance with the phrase "Happy birthday, Enrique Macaya Márquez!"
In 1958, when the event was held in Sweden, he made his tournament commentary debut. That was 64 years ago and he remains a popular figure since then.
ENRIQUE MACAYA MÁRQUEZ CAREER
Enrique Macaya Márquez who often covers football and Formula One, has worked for a number of publications, including Ftbol de Primera, El Campeón, Noticias Gráficas, and Ten Points Magazine.
In his 2018 book "My Globe Cups," Macaya shared his experiences covering the most popular athletic event in the world. He identified the 1974 Netherlands team as his favourite team in the book.
In the province of Jujuy, he also founded the auxiliary station. Then, in 1966, Márquez began his career as a television commentator for Channel 7, covering Formula One and football. He delivered radio broadcasts for Argentina at the 1966 World Cup in England on El Mundo radio.
His book "Mi visión del ftbol" was released in 1966 at My Vision Football, where he made football commentary on ATC in the late 1970s. He and Marcelo Araujo served as Sunday's classic commentators on television in the 2000s while presenting the Ftbol de Primera programme. He contributed articles to Diario Clarn and acted as a Fox Sports commentator during the 2010 World Cup.
Márquez worked for TyC Sports from 2013 to 2016 as the TV host of the Indirecto show. He provided match commentary for Argentina during the 2014 World Cup with Walter Nelson.
His status as the journalist who has covered the most Football World Cups in history has been confirmed by IFA. The company gave him a unique distinction on this particular occasion. In 2018, he published "Mis Mundiales," a new book about his experiences covering the Global Cups. He picked the 1974 Netherlands national football team as the best world champion in his description of the World Cup coverage.
Throughout his career, he provided sports commentary for a number of radio stations, including Colonia, Belgrano, Province, Rivadavia (with José Mara Muoz), Mitre, La Red, and Radio del Plata.
ENRIQUE MACAYA MÁRQUEZ FAMILY
Enrique Macaya Márquez has two children and three grandkids. His long-wedded wife Noemi died in 2016. He still lives alone at their home in Floresta, Argentina, where he has a huge fan base.
In his long sports commentator career, the 88-year-old has so much to teach the younger generation. He also challenges journalists across the world to execute their jobs with passion like he always does.
Looking back at his life and 17 World Cups on his record, he feels overly proud to have achieved such a feat. The inspiration he's given dozens of sports journalists worldwide is definitely fulfilling.