Cristiano Ronaldo leads quiet life outside the pitch, neighbor reveals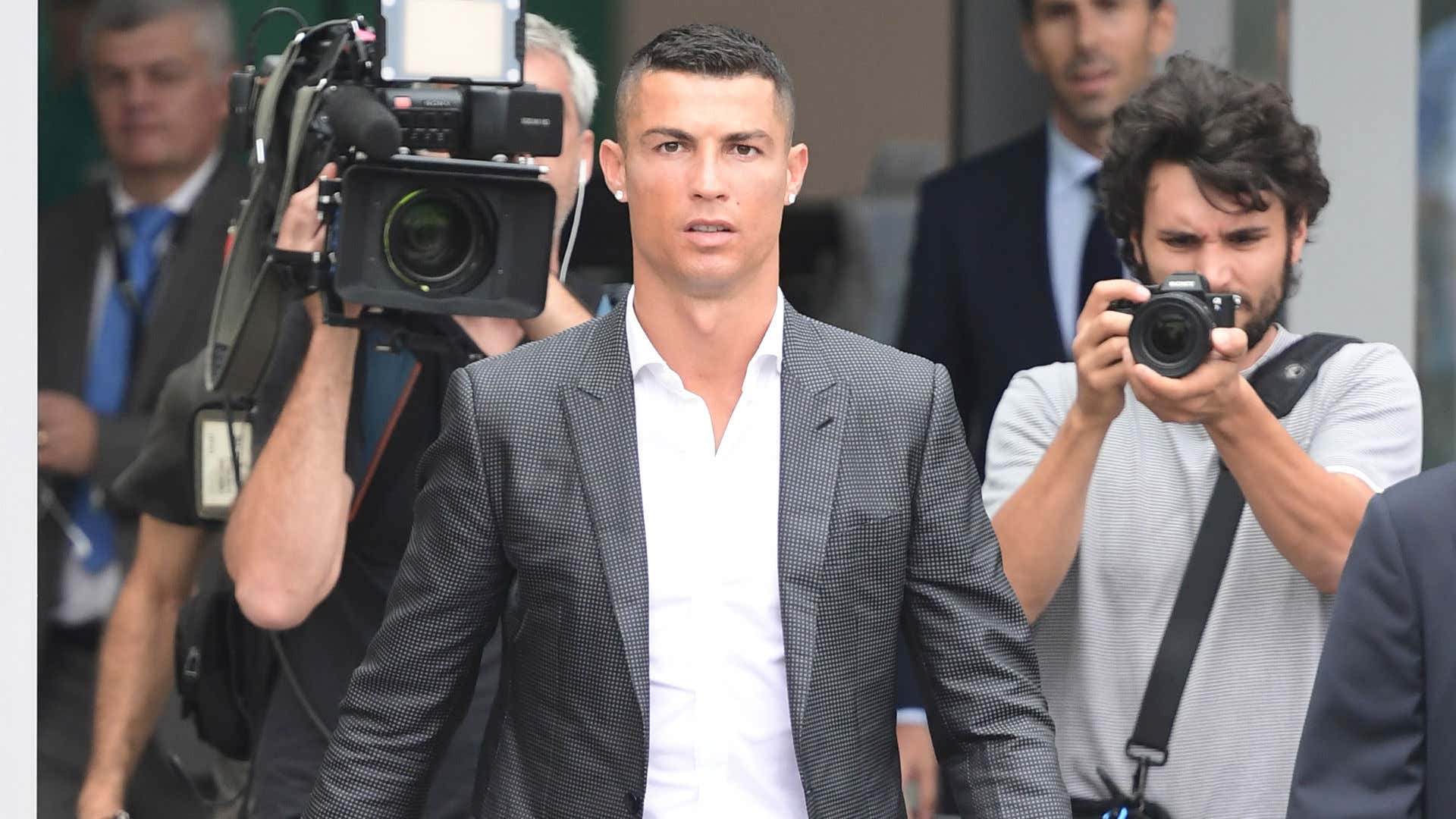 What would the life of a celebrity like Cristiano Ronaldo be like away from the pitch?
Your mind may wander far into having unending parties, visitors every so often, and lots of noise around.
While this is the life of some celebrities who partying is a big part of them, Ronaldo has a rather laid-back lifestyle.
According to Soccer Stories, Ronaldo's neighbor describes the football star as "very reserved".
There is a lot of tranquility around his home which is nearly a miracle for a football legend like him. Usually, a man of his stature – financially and otherwise – is a party animal and his pockets never run dry in hosting guests and parties.
However, it is a different script for the Manchester United forward.
So, How Is Cristiano Ronaldo's Life Away From The Pitch?
The Portugal captain lives an enviable life. Not because of the affluence and soft life he leads but the discipline he shows.
For Cristiano, his life outside the pitch revolves around family, working out, and sleeping.
He is a father of four adorable children and when he is at home, he spends time playing with them.
When he is not cuddling them or rolling with them in his backyard, Cristiano is busy working out. This explains his muscular physique and a much younger look than he actually is.
In July 2020, his neighbor Elizabeth Borel told the Sun that, "It's very quiet in his house. He never has parties. I don't have to complain."
Borel adds that "I never see other cars going into his driveway."
She admits that she only saw the former Juventus star driving out and into his home. Mostly in his Rolls-Royce but also some of his other posh cars.
Well Behaved Children
With such a surreptitious lifestyle, CR7's kids are very well-behaved according to Borel. She loves Cristiano Ronaldo Jr who loves skating whenever he is not training with his dad.
He is spotted around his home skateboarding and is as polite as his parents are. But, the young lad is never alone.
He is always accompanied by tight security detail.
Why Ronaldo Pushes His Son So Hard
While he goes easy on Cristiano Ronaldo Jr's siblings, he pushed the young boy beyond his limits. They are often spotted doing some practice in their backyard and hitting the gym together.
Some nights, Ronaldo together with his son and security do a night run just to keep fit.
His dream is to have his son join the football world and do much better than he is.
Cristiano Ronaldo Jr Joining Manchester United Academy
Ronaldo Jr joined Manchester United's academy following their move to England.
The 11-year-old chap is a duplicate of his father's talent. He showcased great zeal and interest in the game when he was at Juventus Academy.
His goal-scoring technique was a sharp contrast to his father who recently returned to United after 12 years in Italian and Spanish leagues.
Ronaldo Jr is a natural No.9 given his set-piece goals in Juve's U9s. He scored four goals for the Italian side week after tuning nine.
He then scored seven goals in another debacle with CS Maritimo in the first 45 minutes of the game.
Ronaldo in the past exuded confidence in his son taking over from him and doing even better for himself in his football career.
"I hope that Cris, my son, can be like his dad," he said in the past. He says he is going to be better [than me], but I think it's difficult.
Cristiano Ronaldo's 7-Bedroom Mansion In Manchester
Days after returning to Old Trafford after a 12-year hiatus fans thronged his estate to catch glimpse of him.
At the time, he was on a five-day mandatory Covid-19 isolation. The five-time Ballon d'Or winner's house has a huge swimming pool, a state-of-the-art gym, and a cinema hall.
United leased the property for Ronaldo and also hired six security guards who are always on guard day and night.