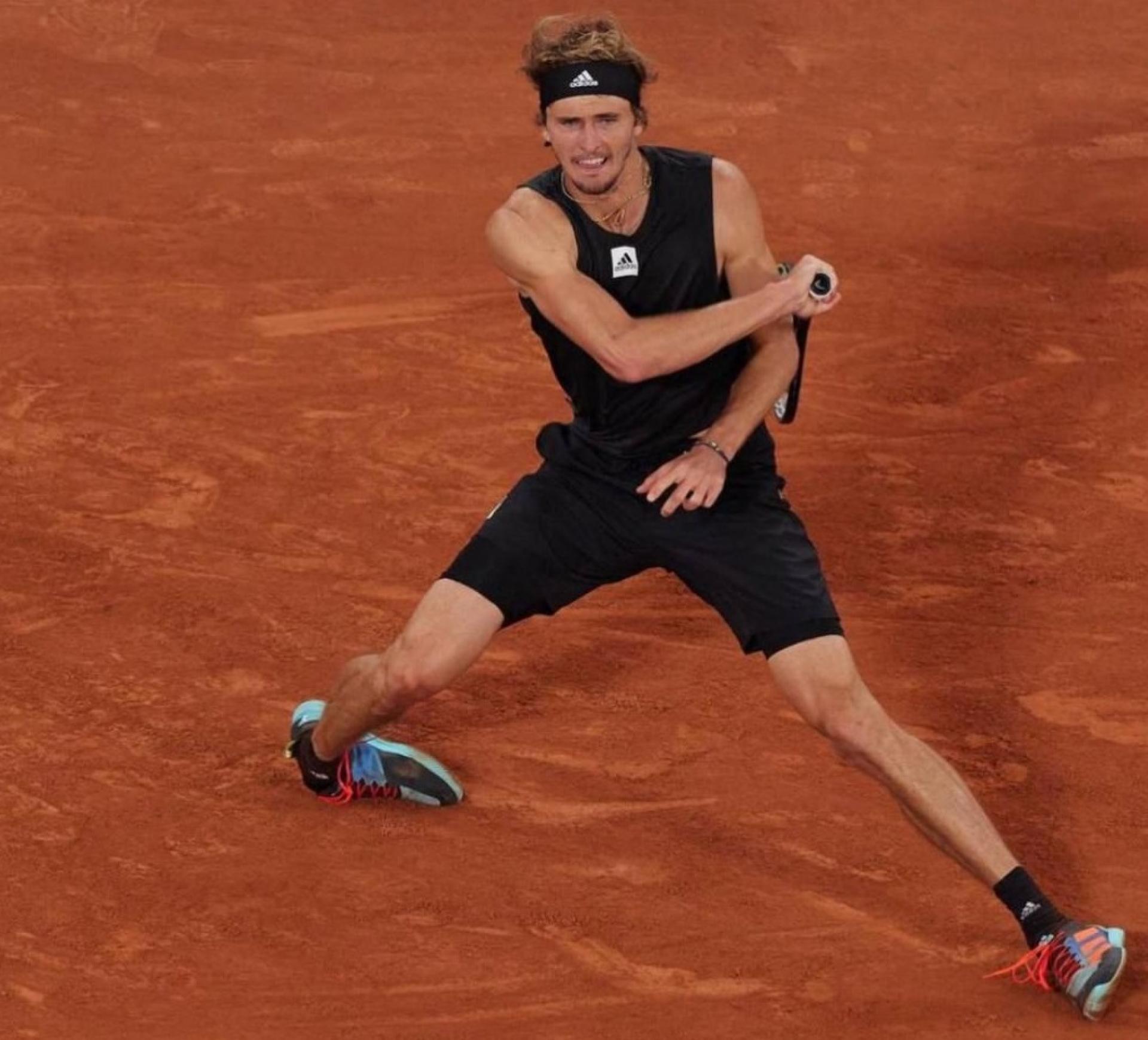 Alexander Zverev is planning his comeback at Diriyah Tennis Cup in Saudi Arabia
He has been out of tour for six months
Zverev suffered ligament damage at the French Open
Ahead of his return at the Diriyah Tennis Cup, Alexander Zverev declares that he is prepared to accomplish much in his comeback after battling an injury for months.
Zverev suffered seven injuries to his ligament. The German is preparing to compete in the contentious Saudi Arabia exhibition tournament before making a full comeback to competitive tennis at the beginning of 2023.
He says that he has reflected on his time away from the tour after suffering an injury at the French Open. He collapsed on the court during his semi-final match against Rafael Nadal at Roland Garros.
Zverev was wheeled off the court, and Zverev has been sidelined for six months. He later returned to the play on crutches and announced he was out of the slam.
It turned out to be his final tennis match of the year since he had surgery to repair shattered ligaments and bone oedema.
He missed Wimbledon, US Open, and several other high-stakes Masters 1000 events. The injury says the injury hurdled his ambition to win a major Grand Slam.
Surgery was his only recourse because his doctors later discovered that he was also suffering from bone oedema. Pain and an increase in interstitial fluid in the bone marrow without a clear reason are the hallmarks of bone marrow edoema syndrome.
In some circumstances, it is frequently a reaction to an illness or injury, like osteoarthritis. With rest and physical therapy, bone marrow oedema typically goes away on its own.
Speaking of his six months away from the game, Zverev says he expected to come back to the court in September, but surgery delayed it all.
"You need surgery, you need time to heal, but the things that come during and you know, I thought I was going to play for a few months before I did," Daily Express quotes him.
Zverev, 25, had intended to return for Germany's Davis Cup match in September. But he was then diagnosed with a bone oedema and needed additional surgery, which required more time to heal.
While off the court, Zverev improved in his ability to deal with the disappointment of his injury-plagued season. He accepted that in his line of sports, injuries were inevitable and such setbacks would always be there.
One of the reasons why he was able to deal with this setback is because he understood that he suffered it while trying to win a Grand Slam at the French Open. The pain of being away from the court was too much, but he took refuge in the fact that his injury wasn't an accident.
In general, he now understands what life is like without tennis. It only happens when a tennis player goes down with an injury, and they are out of the tour for a year or so.
The current world No. 12 is eager to post a mega comeback after being in arguably the best shape of his life when he was injured on the Parisian clay. He now has a renewed understanding of his line of work.
Regarding his vast travel experience while on tour, he advises people to appreciate the cities they get to see because it is a privilege. He has missed this for the last six months.