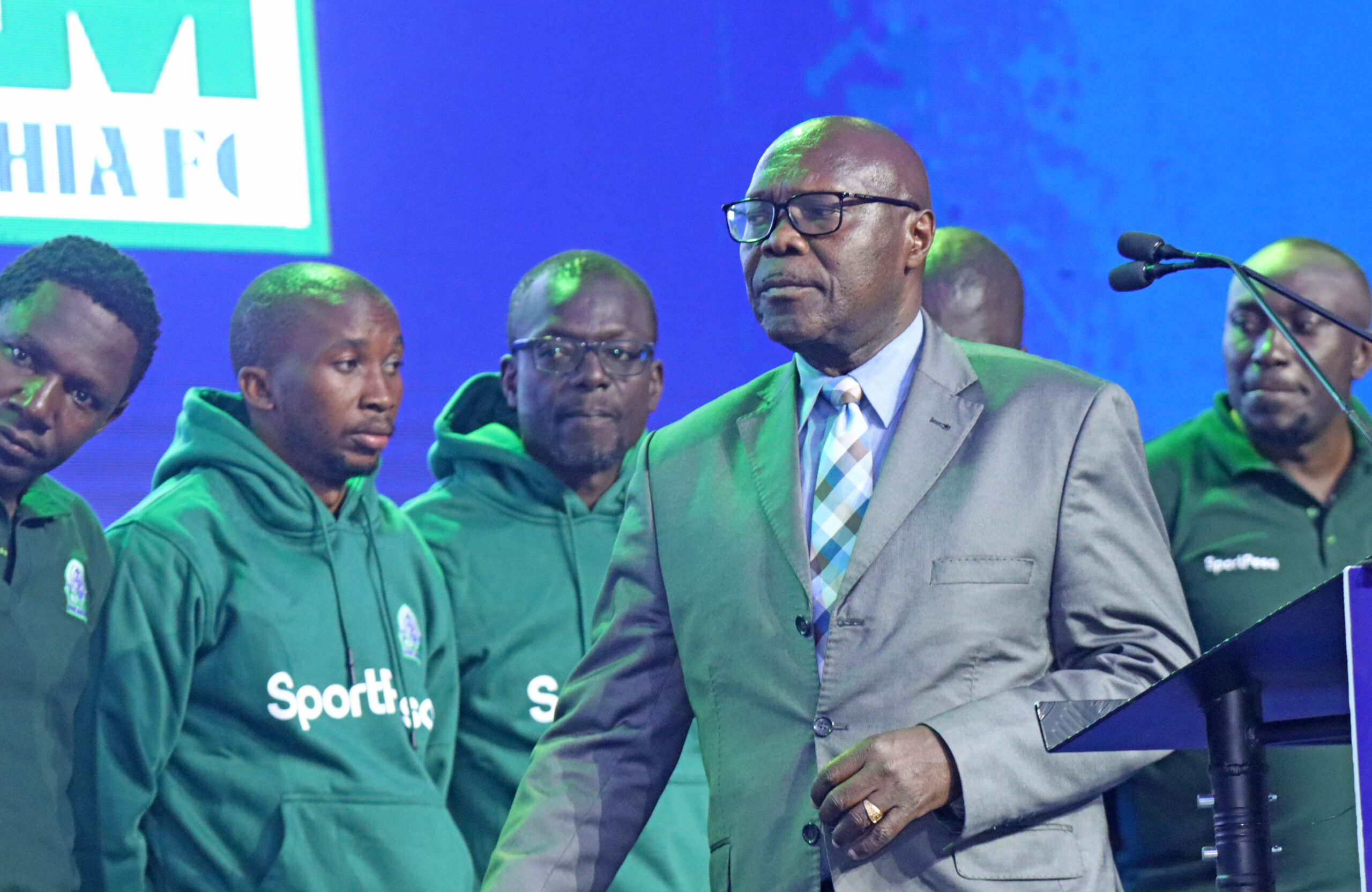 Gor Mahia chairman Ambrose Rachier admitted to be a member of the Free Masons
The club says he is a member on his own capacity
The admission has attracted mixed reaction
FKF Premier League side Gor Mahia have been entangled into a controversial web after their chairman Ambrose Rachier admitted to be a member of the Free Masons Society.
In an interview that aired on NTV on Sunday, Rachier admitted that he has been a member of the Society since 1994 and this has elicited mixed reactions from Kenyans across all walks of life.
This is especially because Kenyans have for long associated the secret society to cultic and satanic beliefs, with most now saying Gor Mahia's success and failures are now tied down to the Free Masons.
Social media was ablaze after the interview, with many questioning why Gor Mahia had been struggling financially over the past four years despite Rachier stating that the Free Masons was a charitable society.
And now, the club's executive committee has released a statement distancing themselves from the chairman's admission, and note that it is an individual association and the club should not be dragged into it.
Gor Mahia not part of it
"As Gor Mahia Secretary General and on behalf of the Executive Committee, I watched with interest our chairman's interview with Freemasons. The EC members, players, employees and Gor Mahia want to assure our fans that we are not part of Freemason society," a statement from Secretary General Sam Ocholla read.
It added; "Our Chairman's affiliation to that society is personal journey as attested in the media. The EC kindly requests all fans of the club to stay calm as we mitigate the way forward."
In his Interview, Rachier who has been at the helm of Gor since 2009 diffused claims that the Society is 'satanic' and said they are a chartable organization whose membership is by invite only.
"We are not based on any particular religion. There are Christians in there, Muslims, Budhists and even atheists," Rachier said in the interview with NTV.
No satanic practices
"There are no satanic practices whatsoever," he added.
"The craft of masonry is divided into three. You go in as a junior person, and then an apprentice, and then you become a fair craft person, and then you become a master.
There are others that go on to the highest degree that you can get to, which is what we call the 33rd degree. That is symbolic as it was the age of Jesus when he was crucified. I am now at the 30th degree.
Where is the devil there? I ask again, where is the devil?" Rachier further stated.
It is not only Gor Mahia who have come out to distance themselves from Rachier's admission, but his legal partner, Rarieda MP Otiende Amollo has also released a statement on his official Twitter account.
He posted; "Interesting Times! Have Seen An Interview By My Law Firm Partner Ambrose Rachier On Freemasonry! I Am Not & Will Never Join Freemasonry! Let It Be Known That The Law Firm Of Rachier & Amollo LLP Is NOT Associated With The Movement!"