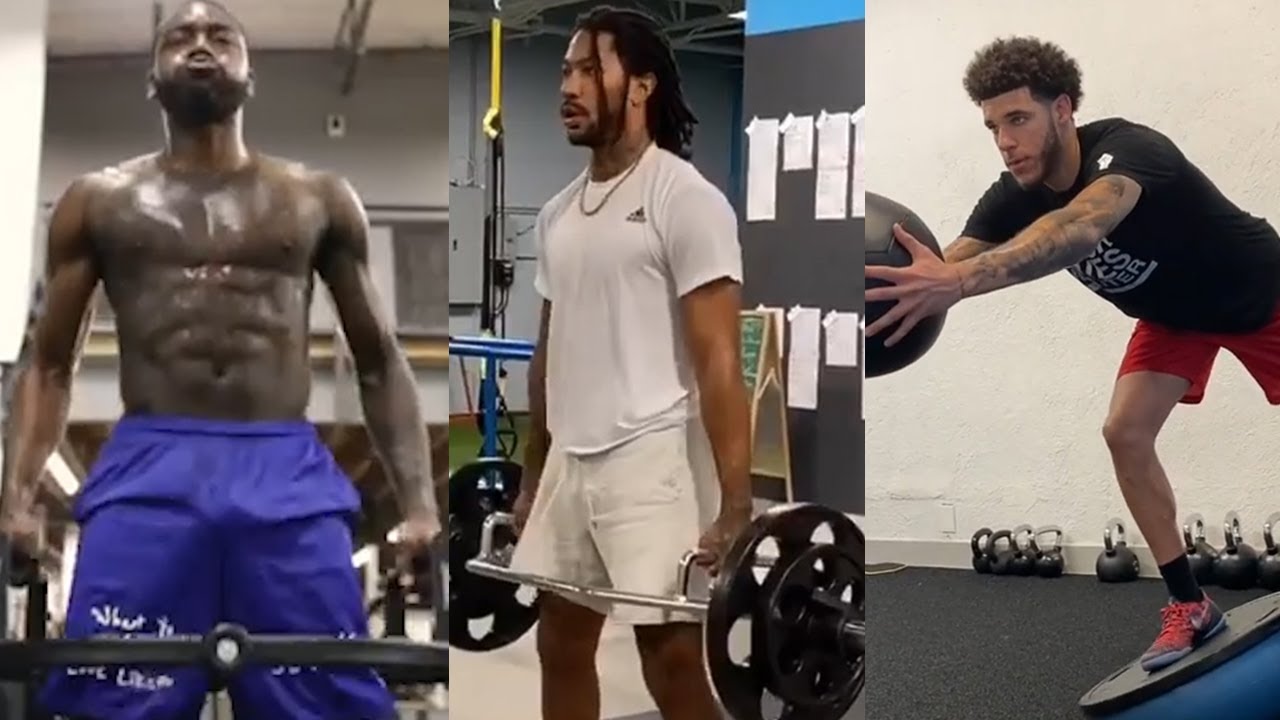 Good eating habits and proper exercise greatly contribute to on-court performance
The diet must contain all meal essentials but more of carbohydrates for energy
They eat small meals frequently too
Being properly fuelled immediately impacts your stamina and focus, which informs basketball players diet and workout.
Good eating habits and proper exercise greatly contribute to on-court performance. You can consume all the calories and nutrients you need each day from common foods.
In a nutshell, supplements are rarely necessary, with the exception of weight-gain shakes. They are mostly for those of you who struggle to consume enough to promote muscle growth.
All in all, each NBA player has this.
What is the Best Diet for a Basketball Player?
Basketball players diet and workout should both balance out. The diet must contain all meal essentials. The exercise includes cardio workouts and weight training.
At least 45-65% of calories should come from carbohydrates, while protein foods should provide up to 30%. Each meal must have at least 25% fat, a lot of whole grains, fruits, and vegetables.
These are higher in fibre, vitamins, and minerals than fried foods, pastries, and sugar-ridden soft drinks.  Here is a takeaway on why each of the food categories is important.
CARBOHYDRATES
Glycogen, which is your body's storage form of carbs, supplies your body with instant fuel. Consuming more carbohydrates while competing at a high intensity helps basketball players perform better by preventing muscle glycogen depletion.
PROTEIN
Your protein requirements help in building muscles and repairing the body. That's why it features in basketball players diet and workout because they are prone to injury when playing.
FATS
Good heart health matters as much as proteins and carbohydrates in an athlete's body. Foods high in omega-3 fatty acids, such as fatty fish (tuna, salmon), walnuts, and flaxseeds, have healthy fats.
They promote good heart health and also reduce inflammation.
Another dietary rule for basketball players is to have something to eat before and after every game. So before every game, eat something light three hours prior to a game or workout, then a snack one hour before the match begins.
Also, stick to hydrating your body with water. Remember, fluids are important in attaining peak performance.
Stick to high-carb foods for energy supply. Keep off high protein foods in this meal. Then, during the match, snack on something giving you more energy because it helps replenish your glycogen stores.
Sports drinks are an alternative if you feel uncomfortable eating in the middle of the match. After your game or workout, have a snack or meal high in protein and carbohydrates to refill your glycogen stores. Your body's ability to produce glycogen is at its peak in the first hour following exercise.
A 2% or greater loss of fluid necessitates the consumption of fluid. Once you lose fluids, you will weigh less in body weight. Weighing yourself will help you calculate how much fluid you've lost before and after working out/match.
For every pound lost, glasses of fluid are required. If you are perspiring, ensure you drink more water during breaks. Having a thirst indicates that you might already be dehydrated; therefore, avoid relying on the thirst feeling to determine how much fluid to consume.
WHAT FOODS SHOULD BASKETBALL PLAYERS AVOID?
Basketball players diet and workout doesn't accommodate foods with no nutritional value. Any meal likely to impact a player's performance isn't welcome. These foods include the following:
Energy and Sports drinks
Soda
Alcoholic beverages
Highly processed white bread
Artificially sweetened foods
Baked foods
Fried foods
Traditional protein powders
Trans fats
Fatty meat
Sugar-ridden coffee
WHAT IS THE BEST WORKOUT FOR BASKETBALL PLAYERS?
The greatest NBA legends there is have a secret on basketball players diet and workout. Besides what they eat to fuel their bodies, how they also exercise matters.
Therefore, it suffices to say that basketball excellence goes beyond diet and more on strength and fitness. Looking at the sheer size of Michael Jordan and Shaquille O'Neal sends the point home.
These are the exercises you should do as a basketball player.
Squats – front, split squat jumps, Bulgarian squat, hops to wall squat
Lateral Skater
Side plank leg raise
Heelside
Finger-tip push-ups