Zhou Guanyu signs new contract at Alfa Romeo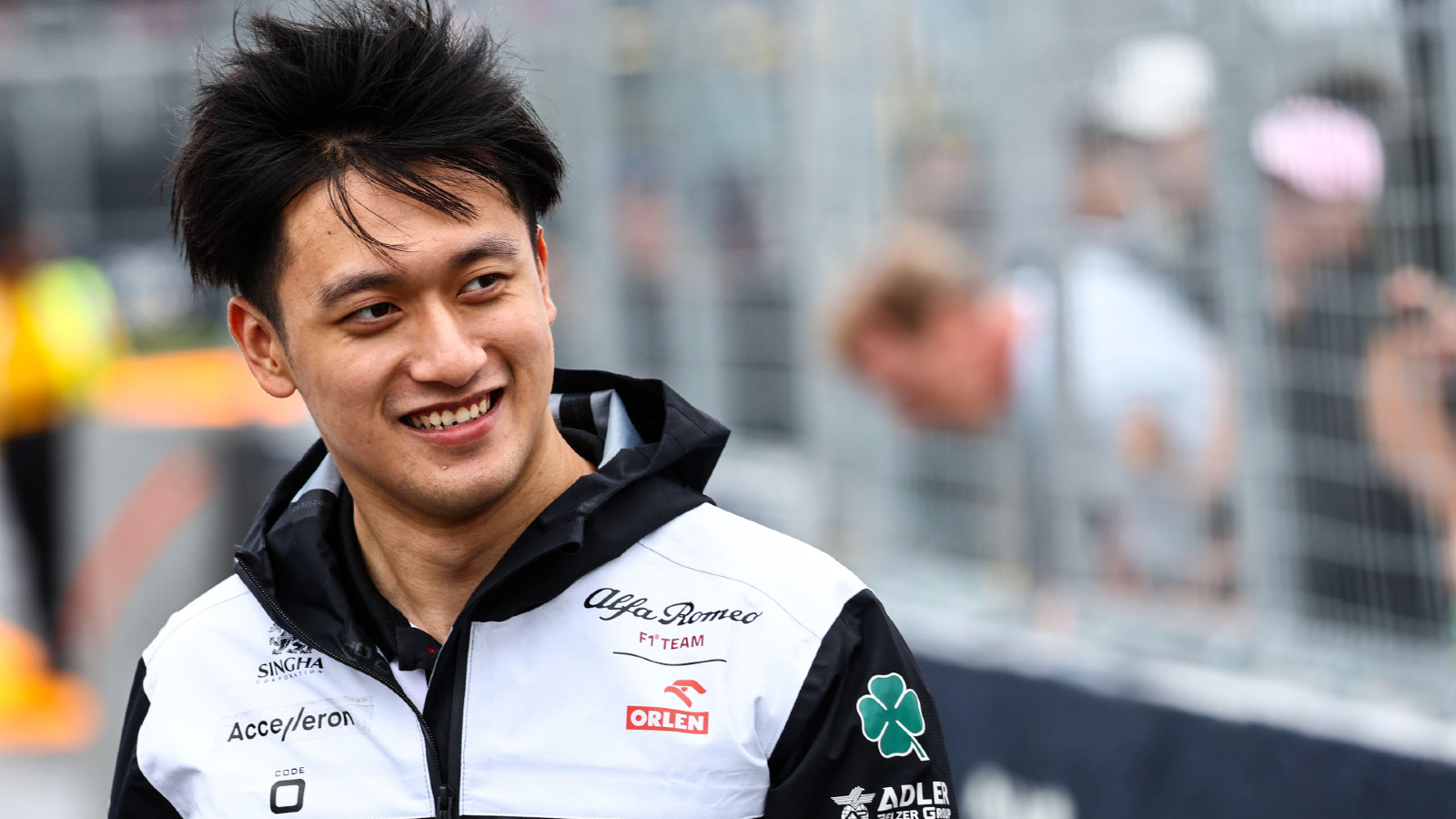 Alfa Romeo have confirmed that they have launched a fresh deal with Zhou Guanyu. 

The Chinese driver is happy and grateful to be part of Alfa Romeo's team for another year. 
Alfa Romeo have confirmed that Zhou Guanyu has signed a new contract with the team until 2023. 
Alfa Romeo team principal Frederic Vasseur praised the Chinese driver saying he has done an impressive job for the team.
Zhou Guanyu has performed well in his first season at Formula 1 with Alfa Romeo. The talented driver has contributed six points of the 52 that the whole Alfa Romeo team collected.
Zhou's performance alongside teammate Valtteri Bottas impressed Alfa Romeo. And that played a significant role in the renewal of his contract. 
The Chinese driver scored a point on his debut in Bahrain and followed it with two more point finishes at Canada and the Italian Grand Prix. 
According to Vasseur, the way Zhou Guanyu adapted to Formula 1 within a short period of time is one of the best surprises of the season. 
Vasseur further praised the 23-year-old driver saying that he is a very nice person and the team likes his personality and attitude. 
According to Frederic Vasseur, Zhou Guanyu has the humility to ask questions and the intelligence to apply what he has learned. Frederic Vasseur believes Zhou will make a significant step next season. 
Zhou Guanyu, on the other hand, said he is happy and grateful to be part of Alfa Romeo's team for another year. 
The Chinese driver is looking forward to a successful season with Alfa Romeo in Formula 1. According to Zhou, he still wants to achieve a lot in the sport. The 23-year-old is confident in the work his team has done. 
Zhou Guanyu wants to improve his performance further in 2023 so as to retain his seat at Alfa Romeo. 
"There is more that I want to achieve in this sport and with the team, and the hard work we have put together since the start of the year is just the first step towards where we want to be next season. There is still a lot to learn, a lot to develop, but I am confident in our work: I am looking forward to the next chapter of our story together." Zhou Guanyu said. 
The new deal means there are now three seats available on the 2023 grid at Alpine – who are chasing Pierre Gasly of AlphaTauri – Williams, and Haas. 
Alfa Romeo have had an improved 2022 season as they currently sit sixth in the standings. Zhou Guanyu is 11-6 down to his teammate Valtteri Bottas in the qualifying head to heads. 
Guanyu has scored six points to Valtteri's 46, but that is not a surprise since he is still a rookie. Valtteri Bottas, who joined from Mercedes five years ago, was expected to be the team leader due to his experience.
Zhou Guanyu and Valtteri Bottas have built a strong relationship that has been significant to the youngster. According to Zhou, Bottas is one of the best teammates he has worked with.