Wiles and Backstedts' Trek-Segafredo contracts extended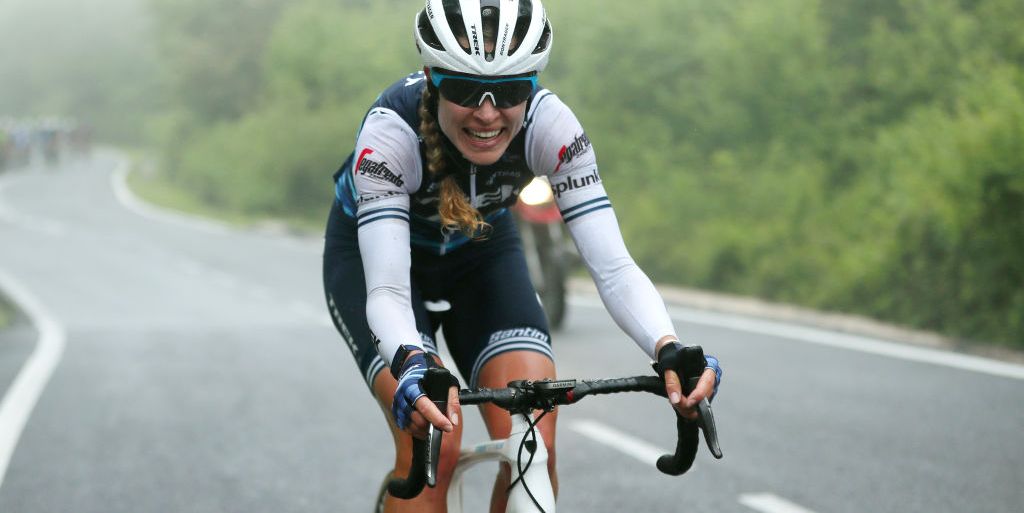 Their contracts have been renewed to a period of 2 years
Wiles is making her race comeback after a successful surgery
Trek-Segafredo is a UCI-registered road cycling team comprising of 31 riders with 14 women riders and 17 women riders drawn from a combined 13 different countries.
The American Cyclists Tayler Wiles and Young talent Bäckstedt will still represent Trek-Segafredo for a period of two years after the team management extended their contract up to 2024.
Tayler Wiles will be eyeing for a new performance after a sad ending in the 2022 racing campaign resulted from the iliac artery endofibrosis diagnosis.
After a successful surgery the cyclist now says She's in a good condition ready to ride again as she prepares for 2023.
"I am so excited to be extending my contract with Trek Segafredo for another year," said Wiles.
"This season has been unbelievably difficult due to my injury and basically having to miss an entire calendar year of racing. The team has been really supportive of me through this and that has helped a great deal with my recovery and motivation for the future. I know I am capable of so much more than I was able to show in recent years due to being held back by the external iliac artery endofibrosis and I am so excited to see what I can do now that I am on the other side of the surgery. After what felt like a lifetime away from the bike I'm finally back on two wheels and have to do very specific physiotherapy daily to regain strength and balance, but I am very motivated!"
Wiles added that her greatest motivation is seeing her fellow women compete Tour de France Femmes avec Zwift that was held last month a competition that has been her greatest dream ever since she started pedaling.
"Watching the Women's Tour de France Femmes avec Zwift last month was amazing but also so brutal because I've dreamt of racing the Tour since I started pedaling a bike. Admittedly there were a few tears in between cheers for my teammates. However, it also made me hungrier than ever to fight hard to become the rider I know I can be and beyond. Trek has always felt like family to me, and I am so grateful for their support this year. I can't wait to see what we can accomplish together in the season to come."
Her Team Director Ina Teutenberg also expressed her joy in Wile's comeback after a long Surgery struggle that saw her away from pedaling.
"Tayler really struggled at the start of the year. She always gives 100% but it was clear that there was an underlying problem and I think it was a relief for her when they worked out what that problem was." said Teutenberg.
Teutenberg further added that she deserved the contract extension as a motivation.
"Now that she had surgery to fix it, she deserved a contract extension to show what she's capable of at full health. Tayler is a solid climber and likes to race aggressively, I'm sure we'll see more of that and hopefully she will achieve the results to match her efforts." Teutenberg added.
Bäckstedt on her side also expressed her a joy after signing for the new contract with team that will see her respresnt them for the next two years.
"I'm really excited to be staying with Trek-Segafredo over the next two years," said Bäckstedt.
She also thanked the team management and the coaches for the support in the previous seasons and that she is hoping for a classic season next year.
"The support I have received from the coaches and staff through a tough couple of seasons has been incredible, and after a solid period of training and racing without injuries I am seeing improvements in myself. Next year I really hope to have a good Classics season and to have the chance to showcase my strength in both the Spring Classics and some time trials."