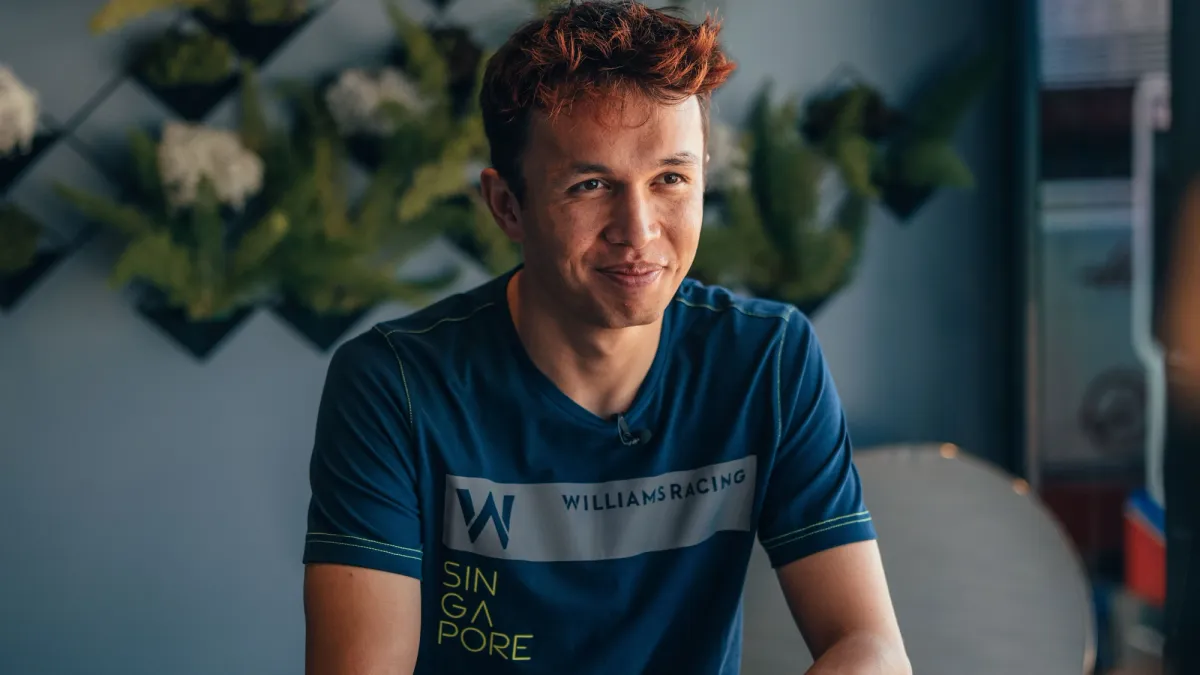 Alex Albon races for Williams
He underwent surgery complications weeks ago and was admitted in ICU
Albon required nearly 24 hours on a ventilator in intensive care
George Russell terms the return of Williams driver Alex Albon to Singapore Grand Prix three weeks post-surgery as audacious.
Albon required nearly 24 hours on a ventilator in intensive care after experiencing respiratory failure following an appendectomy.
Russell upon hearing all this says it is obviously daring to come back for the toughest race of the season just three weeks after recovery. Russell, a Mercedes driver said this is evidence of his tenacity and resolve.
Albon, according to BBC, announced on Thursday that he would be back earlier than expected. He said he will tick the box on whether he will race in Singapore after Marina Bay practice.
The challenge, as described by the 26-year-old, is twofold. He says it's a big deal that he is back on his feet after a medical scare.
Albon recalls waiting for his lungs to recuperate, and at the same time, his body could not move. He has had to start training afresh after this scare.
For the last one week, he has been training daily for eight hours to get back to proper form. The rapidity of the comeback made Singapore a distinct possibility, although he seriously never considered it.
Albon and his team deliberated for a while on whether or not to proceed. They decided to proceed with the race and he feels prepared.
After learning of Albon's struggles, Russell claimed he worried about him throughout the weekend of the Italian Grand Prix. Russell said it looked quite scary at one point when Albon was ailing.
The Williams driver had appendix surgery just before the Monza race, and he stopped breathing during the procedure. He had to be sedated and put on a ventilator.
He, however, says it's remarkable how quickly he bounced back. Russell hopes that Albon will put up a great show in Singapore.
Yet, this race is the most difficult of the season because it is about two hours long. It's riddled with a lengthy, bumpy course, and takes place in a tropical atmosphere with heavy humidity.
Aware of all this, he says the surgery doesn't worry him because he can handle everything. He knows how hard race but it is his mental well-being that he is concerned about.
"In terms of the surgery side, I am not worried about that at all. I know that's fully recovered. It's more the after effects of being in intensive care and the toll it has on your body. But I wouldn't be here if I didn't feel ready to race," says Albon.
"We'll see how it goes, we're realistic, and know we're coming to the most difficult race of the year so we do have to be mindful of that. But I feel good. I have been karting and it's felt OK."
After the failing lungs scare, Albon is so concerned about his heart rate which he is keeping close watch of. He has a steady 150-160 beats per minute which is good.
Even with training so hard, Russell notes it's impossible to reproduce this in the Singapore tracks.