How defeating Raphael Nadal changed American Frances Tifaoe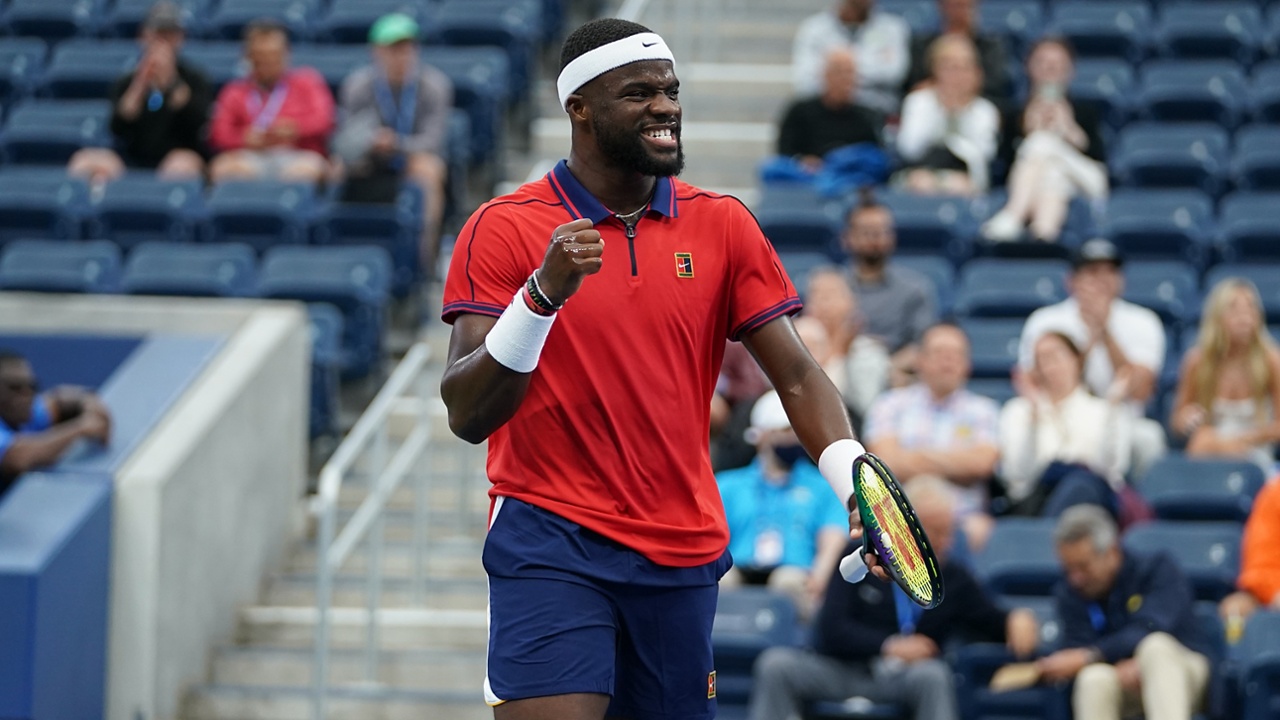 American tennis player Frances Tiafoe has a different outlook on tennis
Tifaoe won in four sets, 6-4, 4-6, 6-4, 6-3 over the Spaniard at the US Open
Tifaoe said that the fact these top tennis players keep winning always baffled him
American tennis player Frances Tiafoe has a different outlook on tennis after beating Rafael Nadal in the fourth round of 2022 US Open.
Tifaoe won in four sets, 6-4, 4-6, 6-4, 6-3 over the Spaniard to get to the semifinals. He overcame Andrey Rublev 7-6(3), 7-6(0), 6-4 to advance to his first Grand Slam final.
He lost to eventual winner Carlos Alcaraz in five sets (6-7(6), 6-3, 6-1, 6-7(5), and 6-3). Speaking recently to GQ in an interview, he says his perspective on the sport and his strategy for the biggest tournaments changed after beating Nadal.
Tifaoe said that the fact these top tennis players keep winning always baffled him but sent shivers of fear in him. He notes that he now has a powerful belief that he can play on the biggest stage ever.
"Beating someone like Rafa definitely changed my whole mindset of how I see myself as a player and how I approach the biggest events in the world," he said.
When he thought of playing against the tennis underdogs, he always felt like they are superhuman but he now knows they are not.
"They've been winning, winning and winning for so long, and you know, we're looking at them like they're superhuman. And to beat them in the biggest stage that we have was unbelievable for me going forward you know, to believe I can really take the next step and really win these events and be one of the best players in the world consistently," he adds.
The World No. 19 says he is still excited that he got this far in his tennis career. Although this was Tiafoe's first major quarterfinal appearance since the 2019 Australian Open, he had no trouble putting an end to Nadal's quest for a record-extending 23rd Grand Slam victory.
Despite the fact that Nadal had missed much of the year due to an abdominal injury, he told reporters at Flushing Meadows that Tiafoe was the superior player.
Despite suffering a serious abdominal injury that hampered his preparation for the year's last Grand Slam tournament, Nadal vowed he would make no excuses for his loss.
He said giving excuses will not change the outcome of the match. The world No.2 said there is no room for justification and there must be sufficient self-criticism.
According to the Spaniard, that's the only way to get better or at least the only way that he sees how to come up with answers about his loss.
Nadal had a successful year where he won the Australian Open and Roland-Garros. He also advanced to the final of the Indian Wells tournament.
His run of success was cut short when he informed the media that he would be withdrawing from his semi-final match against Nick Kyrgios at Wimbledon.
He cited an abdominal tear as the reason for withdrawing from the third slam of the year and flew back to Spain. Kyrgios finally got a walkover match to the finals where he played against Novak Djokovic but lost.
This was the first time he reached the finals of a major Grand Slam.