The fastest player in premier league but unpopular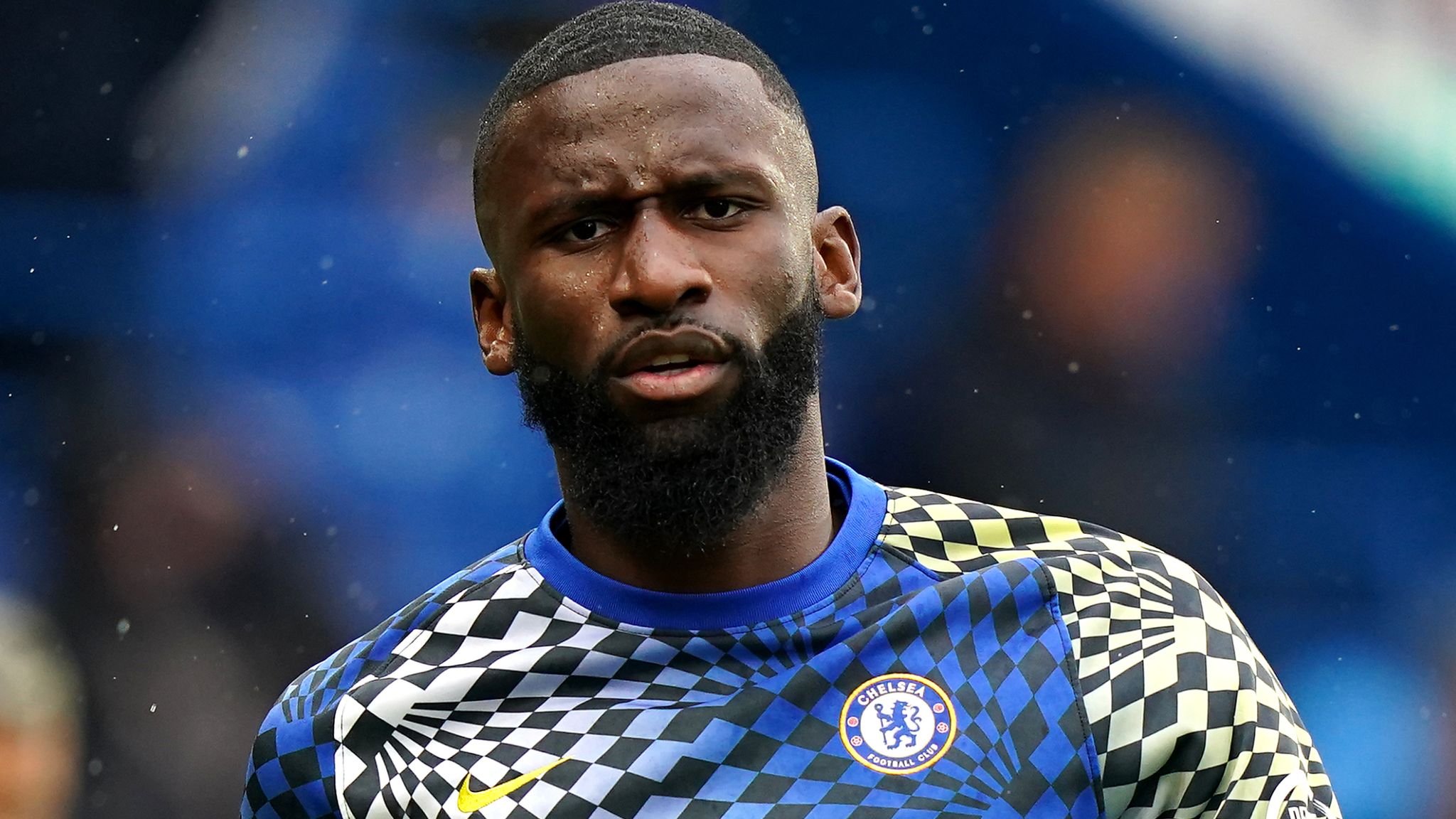 Many outstanding players rightfully earn this credit having played for years.
Top speeds for the season are 22.8 mph
Things keep changing in the pitch each season
For donkey years, nothing is as fascinating as any highlight about the fastest player in premier league.
Many outstanding players rightfully earn this credit having played for years. It is an eye-opening read. Is your favourite player among the EPL speed monsters? Read on and find out.
WHO IS THE FASTEST PLAYER IN THE PREMIER LEAGUE 2021 2022?
CHELSEA'S ANTONIO RUDIGER
His top speed is a staggering 36.7 kilometers per hour (22.8 miles per hour) making him the fastest player in premier league.
In the entire league, Chelsea's Antonio Rudiger possesses the fastest top speed, per data compiled by Opta. While playing Brighton & Hove Albion in a 1-1 draw, the 29-year-old German international played at his best speed of the season.
MOHAMED SALAH OF LIVERPOOL
After a beating by his Chelsea opponent by just 0.1 km/h, Salah now ranks second on the list of the Premier League's highest recorded peak speeds. His maximum velocity is 36.6 km/h (22.7 mph).
This is about similar to the top speed of a slug. Salah kicking it into high gear is nothing new. Just look at his great counter-attack goals against Arsenal, West Ham, and Manchester United.
Then, you will understand why he is the fastest player in premier league.
ADAMA TRAORÉ OF WOLVERHAMPTON WANDERERS
Traore loaned his services to Barcelona during the January transfer window. But he ties in second place with Salah in the Premier League in terms of fastest players this season.
Not many know him for his blazing speed. However, the Spaniard did great speeds of 36.6 km/h (22.7 mph) but still failed to deliver for his Wolves fans.
He only scored once and set up no goal in his final 20 Premier League games before returning to Camp Nou.
IBRAHIMA KONATE OF LIVERPOOL
Another unexpected starter at center defense, Konate settled in with Liverpool after his summer transfer from RB Leipzig for €41.5 million.
This season, the French defender proves he is a trustworthy support for Virgil van Dijk with his 36.2 km/h (22.5 mph) speed. He uses this pace across the field to quickly shut down any threat that gets past his team's defensive lynchpin.
OLLIE WATKINS OF ASTON VILLA
Ollie Watkins clocks 36.1 km/h (22.4 mph) thereby earning himself a spot as the top fastest player in premier league history.
He is responsible for leading Aston Villa's attack and is now a nuisance to EPL defenders. His relentless probing runs and dribbles into the channels are enviable.
Last season, the England forward scored a goal on the counterattack to prove that he could quickly transition from defense to offense.
WHO IS THE FASTEST PLAYER IN THE PREMIER LEAGUE 2020 21?
Football is a game of dynamics. It so happens that the fastest players in the 2022 season weren't as fast in the 2021 season.
Hard to believe but that's the reality on the ground. For instance, Traore was not the Premier League's fastest player.
The Wolves' winger showed he had lightning-quick feet on numerous occasions. But he played second fiddle to Chelsea's Rudiger.
That said the following names made it to the top of the football speeds for the season.
Kyle – 23.49 mph
Adama Traore – 23.48mph
Ainsley Maitland – 23.27mph
Shane Long – 23.21mph
Fred – 23.17mph
Phil Foden – 23.07mph
Caglar Soyuncu – 23.33mph
Aaron Wan-Bissaka – 23.36mph
Trezeguet – 23.36mph
Mason Greenwood – 23.36mph
WHO IS MAN UTD FASTEST PLAYER?
Man Utd's newest star athlete, Anthony Elanga, recently earned recognition after coming within a hair's breadth of the world record for his sprinting speed.
Following Manchester United's 3-1 win over Crystal Palace, former great Elanga became the Red Devils' fastest player. He says that it isn't easy to put out such velocity but his focus is on becoming the fastest player in premier league.
The speed advantage is essential in this league due to the high level of competition. A quick attack speed looks like it would be a wonderful asset for launching effective attacks.
When the defensive team doesn't have time to set up properly or when there are creases in an otherwise solid formation, the attacking team can charge ahead and score.
However, it may seem that faster offensive motions are more productive than slower ones. In rare cases though, this is a big miss.