Chelsea sack nearly doubles Thomas Tuchel net worth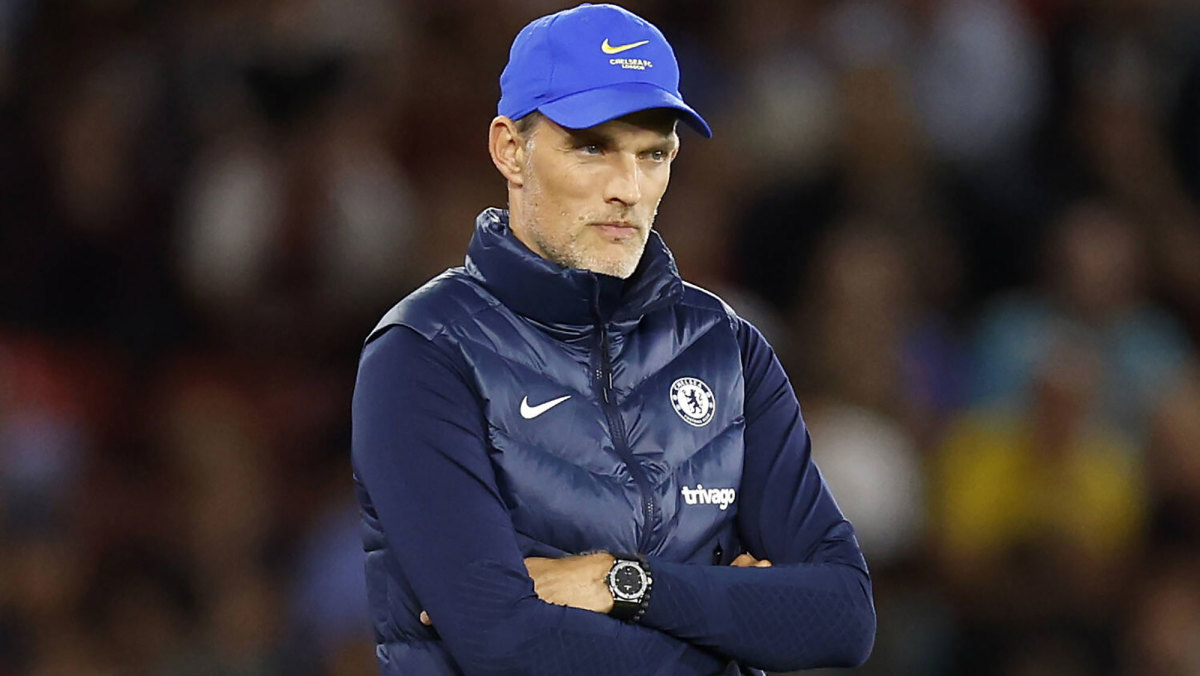 Chelsea FC has sacked its head coach Thomas Tuchel
He was only six matches into the season
The club said in a statement that it is grateful for the role he played in the club
Thomas Tuchel net worth will nearly double after a hefty sendoff package following his unceremonious sacking by Chelsea.
Chelsea FC sacked its head coach Wednesday following a 1-0 defeat to Dinamo Zagreb during their Tuesday night match.
Tuchel was only six matches into the season. The club said in a statement that it is grateful for the role he played in the club.
"On behalf of everyone at Chelsea FC, the club would like to place on record its gratitude to Thomas and his staff for all their efforts during their time with the club. Thomas will rightly have a place in Chelsea's history after winning the Champions League, the Super Cup and Club World Cup in his time here," read the statement.
WHO OWNS CHELSEA NOW?
American billionaire Todd Boehly acquired Chelsea this year for  $5.4 billion from Russian billionaire Roman Abramovich. The latter faced sanctions in the UK following Russia's invasion of Ukraine this year in February.
Boehly took over the club with Tuchel at the helm for 100 games. However, his tenure with Chelsea was dogged by lamentation by quarters within and outside the club.
Most of his critics felt that he was a hurdle in the team's high performance. On his part, he felt his players failed to take individual responsibility in their performance.
After Tuesday's loss, he is on record saying that he feels his players lack motivation and a sense of performance which was squarely on him.
With his goose now cooked, he loses his title as Chelsea's coach, but Thomas Tuchel net worth doesn't lose a thing.
WHAT IS THOMAS TUCHEL NET WORTH?
Before the sacking, the former Chelsea Coach was worth $20 million. His salary and fees as a football manager account for the vast majority of his income.
Before heading to Chelsea, the German managed several top clubs, including PSG.
However, the Daily Mail reports that the LA Dodgers owner will have to pay a hefty sum to terminate Tuchel's contract. The club will have to pay him $14.9 million.
Now, add that to his $20 million portfolio giving you $34.9 million as the total Thomas Tuchel net worth. The ex-manager of Paris Saint-Germain is now worth slightly over £17 million.
Boehly's decision to fire his manager results in a near doubling of his current wealth. Losing your job in such a positive manner is not too horrible, some say, considering the amounts involved.
As a result, Tuchel's enormous wealth is not a shock. After leading Chelsea to their second UEFA Champions League title in 2021, he secured a new contract that increased his annual salary from £7 million ($8 million) to £8 million ($9 million).
WHY DID PSG SACK THOMAS?
Tuchel and PSG's sporting director Leonardo got into an argument after the October transfer window closed. Leonardo reprimanded Tuchel publicly.
Tuchel claimed the club was too lenient in letting players leave. He cited the departures of 200-goal scorer Edinson Cavani and rock-solid defender Thiago Silva as examples.
With Chelsea, Dinamo Zagreb hammered the last nail in the coffin. The 1-0 loss sealed his fate. Sky Sports News reported that the sacking decision came in haste after their Champions League loss to Dinamo Zagreb on Tuesday.
Chelsea's Premier League season has gotten off to a shaky start. The Blues won three games, drew one game, and lost two games. They're now in sixth place, five points back from first.
Neither have they had a fantastic start to the Champions League season. On Tuesday, the Blues visited Dinamo Zagreb, anticipating a victory. Their lacklustre play and a goal from Mislav Orsic led to a 1-0 loss in Zagreb.
This summer, Chelsea spent a Premier League record £273 million to retool Tuchel's team. It acquired players like Wesley Fofana, Kalidou Koulibaly, Marc Cucarella, and Pierre-Emerick Aubameyang.
Chelsea spent a Premier League record £273 million to retool Tuchel's team this summer. It acquired players like Wesley Fofana, Kalidou Koulibaly, Marc Cucarella, and Pierre-Emerick Aubameyang.
Later on Wednesday, rumour has it that Chelsea is likely to contact Brighton seeking audience with Graham Potter. Chelsea is also interested in speaking with unemployed managers Mauricio Pochettino and Zinedine Zidane.