Football
PSG Sporting director denies rumors of Zidane links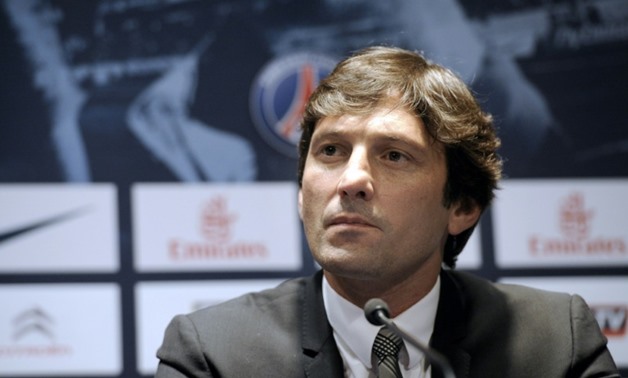 Paris Saint-Germain, PSG sporting director denies rumors of Zidane links that the club has held talks with Zinedine Zidane to become their new head coach.
When Ole Gunnar Solskjaer was sacked as Manchester United boss.
PSG head coach Mauricio Pochettino emerged as their number one target even though he is in the middle of a season and contract with the French giants.
Several reports have suggested that Pochettino would be interested in joining Man Utd, even in the middle of a campaign.
Now, though, the Red Devils are on the cusp of appointing Ralf Rangnick on an interim basis until the end of the 2021/22 season.
That could mean Pochettino arriving next summer, but Leonardo insists the Argentine is happy in Paris, PSG sporting director denies rumors of Zidane links.
Leonardo's Comments reported on this issue.
Speaking to AFP, Leonardo's comments reported that he denied any contacts with Zinedine Zidane about becoming a new manager for the Parisians, further quashing rumors of Pochetino's return to the Premier League.
"We have lots of respect for Zinedine Zidane, for what he did as a player and coach, but I can affirm very clearly that there was no contact or meeting with him.
"It is ridiculous to imagine that a meeting with Zidane could have taken place in a big hotel, in Paris, in front of the world."
Leonardo's comments are in contrast to reports emerging from Qatar which revealed that that Zidane has indeed agreed to take over PSG in the summer.
Previously, there had been some doubts over the move caused by Zidane's refusal to take command of PSG in the middle of the season.
With that in mind, the Ligue 1 side knocked back an approach from Man United for their head coach.
This impasse is set to be solved by the World Cup winner apparently agreeing to take charge of the club from next summer.
Khalifah Bin Hamad Al-Thani, who holds connections to PSG's Qatari owners.
Correctly reported both Lionel Messi's move to the club and Kylian Mbappe's unsettled state, tweeted news in the early hours of Friday.
"Things are agreed. Soon to be announced. Welcome Zezo [sic]," he said.