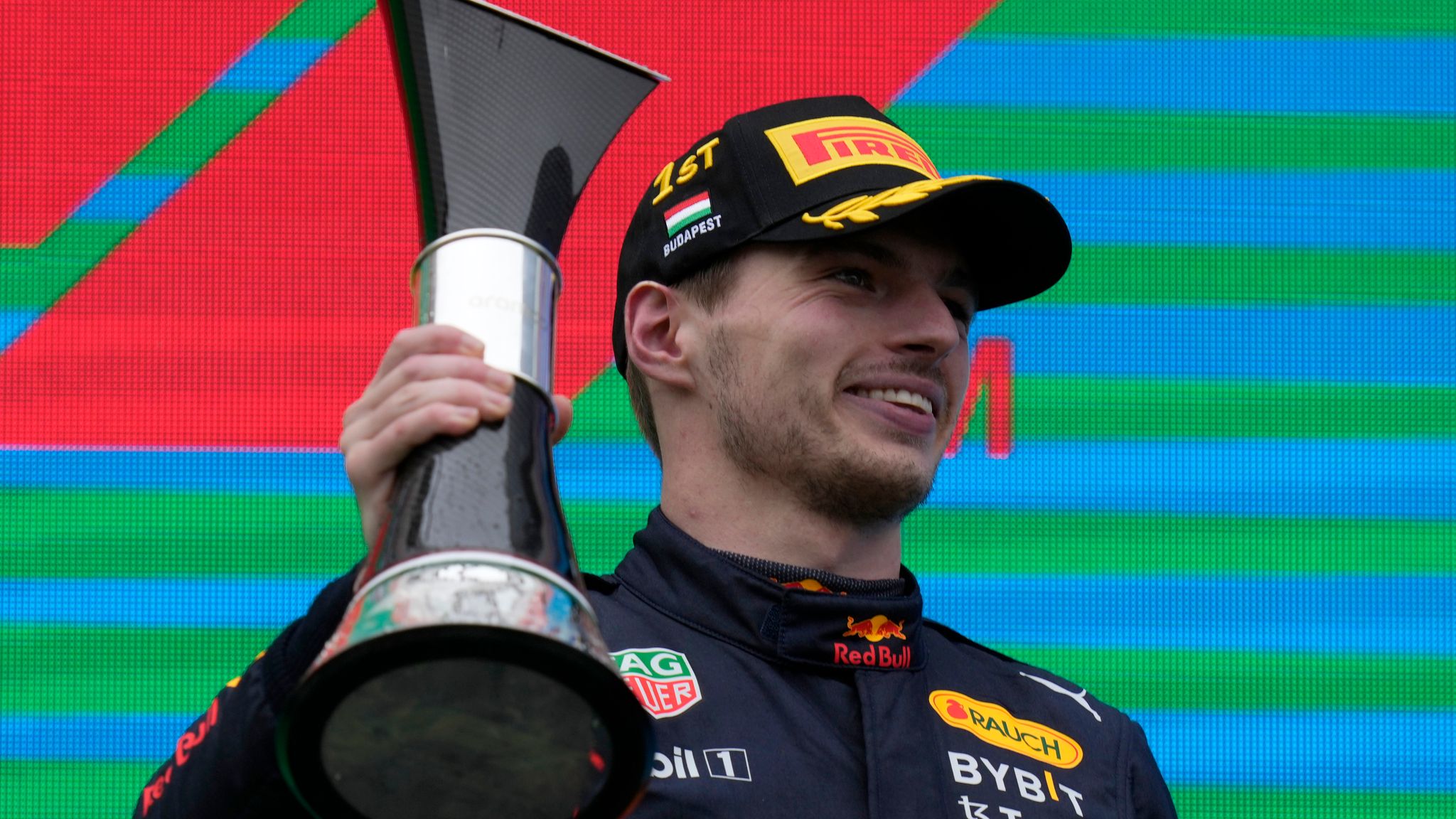 After 13 races, Formula One drivers are enhoying their summer break
The season is past half and we have seen exciting races in the past half
We look at best drivers so far as we wait to resume the last part
Now there are only nine races left to compete in. Even if we are far past the halfway point in the 2022 Formula One season, the summer break is the perfect moment to take stock of the situation.
Who will be able to relax on their vacation sunbed, pleased with their performance to this point, and enjoy the peace and quiet? And which drivers might have to pass up that enticing drink in order to spend more time going through the data in order to determine the areas in which they have room for improvement?
let's talk about the top ten. Who do you think will win  award for best driver of the 2022 season so far?
5 Carlos Sainz
Sainz looked surprised by the gap between him and Charles Leclerc in 2022.The Spaniard  lost his 'Smooth Operator' title in the opening races as he raced into mistakes and collisions.
This season, Sainz has calmed the ship. Sainz's confidence has grown after beating Leclerc in Monaco despite doubting Ferrari's tactics. Second in Canada, then a win at Silverstone, then an engine failure in Austria.
Sainz has surpassed Leclerc in performance, but the Monegasque is still faster. As Sainz's
efficiency improves, it wouldn't be unexpected if he finishes ahead of Leclerc in  Formula One Grid
4 Lewis Hamilton
After a sluggish beginning to the 2022 season, Lewis Hamilton has gradually begun to resemble his former self as the year has gone.
In the early races, both Hamilton and Russell appeared to be having difficulty, and it's possible that Hamilton was still reeling from his loss of the 2021 championship.
While Russell continued to produce results after results, Hamilton had some difficulty scoring points.
Despite this, Hamilton has improved as a result of the W13's development. After finishing in third place in Canada, he immediately repeated that result at Silverstone and Austria, and then finished second place twice in a row in France and Hungary.
High point of the season: not only did Mercedes have a good finish in Hungary, but also Lewis Hamilton prevailed over George Russell in a head-to-head battle there
George Russell
Russell has had little trouble moving up to a position towards the front of the Formula One standings, giving the impression that he has a great deal more experience than he actually does in competing against superstars like Lewis Hamilton, Max Verstappen, as well as Charles Leclerc.
Despite the fact that the W13 has been wildly unreliable, Russell has been one of the most remarkably constant performers so far this season, making him one of the season's biggest surprises.
After getting off to a great start in comparison to Lewis Hamilton, he has proven that Toto Wolff and Mercedes were right to have faith in him, and he has rewarded them for that faith.
High point of the season: Although Russell has finished on the podium more than once this year, including five third-place finishes, his performance in Hungary was likely the most spectacular of these results.
Russell finished third in Budapest despite starting the race in a surprisingly commanding pole position. This is in contrast to his past podium finishes, which required an accident or the retirement of a major participant.
Charles Leclerc
Leclerc has demonstrated that he possesses the necessary speed and capacity to improve his performances in order to become a title contender. This is despite the difficulties of having to cope with the numerous faults and blunders that Ferrari has made.
Leclerc's chances of winning the title have been significantly hindered as a result of the catastrophic mistake he made while leading in France and coming under pressure from an attempt at an undercut by Red Bull.
It is possible for a World Champion to make a mistake of that scale in the past, but it is quite uncommon for them to go on to win the title after handing a competitor such a significant points swing.
Max Verstappen
Leclerc has demonstrated that he is maybe the fastest driver in Formula One over the course of a single lap in 2022.
However, he is having trouble keeping up with Red Bull and Verstappen'space, and his reaction to that challenge could determine the course of the future of his career
The race in Australia, which was the third one of the year, turned out to be the high point of the season for both Leclerc's points advantage and the championship fight.
After a spectacular year in 2021, Verstappen seems to have improved further this year, adding patience to his already formidable arsenal.
While his radio communications remain equally colourful when things don't go his way, Verstappen has taken a more controlled approach to racing this season.
This season, Max Verstappen has proven he is more than a one-hit marvel, and if he doesn't blow himself out or Red Bull loses its edge.
Their assets lie in their endurance and incessant aggressiveness, traits that Verstappen will not be able to exhibit until much later in life.
This is the best of the season, and I'm not just saying that because it's recent. Due to the need for patience, which the Max of even 2020/21 may have failed to attain, Hungary was undoubtedly Verstappen's best drive of the year thus far.