European stars playing in Major Soccer League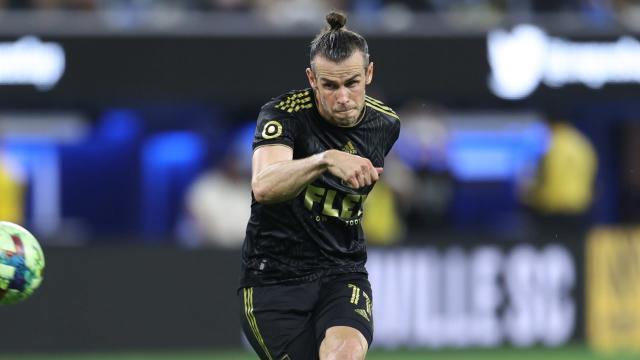 The majestic buildings and the United States environment have been associated with players moving to MLS but more the love of the game.
Aged European players who lack the intensity of the league have joined MLS to continue playing. 
Founded in 1993 in the United States, Major League Soccer is the top-level competition league. It has brought together players across the world.
MLS might not be as prestigious as Premier League or La Liga but it is catching the eyes. a huge influx of players drawn from different parts and especially Europe including David Villa, Frank Lampard, Wayne Rooney, and Kaka have played in the US league.
We have taken a keen look and ranked the following great players who played key roles in their former European clubs before heading to the US league.
The Welsh international was an electric footballer when he joined Real Madrid from Tottenham Hotspurs where he had risen top of his form. He was a consistent threat to opposing defenders scoring 42 goals in 146 appearances for the Premier League club.
When he joined Real Madrid he constantly became a threat. He was part of Real Madrid's renowned Benzema and Cristiano – BBC trio.
Although his last years at the club came under criticism he remains a legend of the club and the beautiful moments he produced in the field will always stay dear to the Los Blancos faithful. His insane bicycle kick in the UEFA Champions League final against Liverpool will never miss in the books of the greatest moments of Real Madrid.
Gareth Bale scored 81 goals in 176 appearances for Real Madrid. In Major League Soccer for the Los Angeles club Bale has scored two goals in five appearances and looks sharp to raise the numbers.
The transfer of Italian International regular player Lorenzo Insigne shocked many football fans, nobody expected such a great player with great dribbling skills would go that way at 31 years.
Lorenzo Insigne played a key role in Italy's Euro 2020 competition and cumulatively he has scored 10 goals for Italy in 54 appearances.
The Napoli legend was fated with a trophy in his farewell ceremony to thank the player for his tremendous contribution to the club before joining MLS club Toronto FC.
Insigne has played for Napoli for 12 seasons and his departure news rattled many Italian fans. He has scored 96 goals for Napoli in 337 appearances.
Riqui Puig has since expressed his dissatisfaction with how he was handled at the club in the last stages. He says the club and board pressured him to take a transfer as he was deemed 'unwanted' by the coach.
The La Masia product is an exciting talent but has failed to convince Barcelona's coach of his talent. He joined LA Galaxy and pundits have criticized his move of such a younger player from Spain plying the route.
Pedri and Gavi are among the players Puig rose in ranks with, they have since become regular starters at Camp Nou.
Douglas Costa rose to prominence started at the Ukrainian-based club Shakhtar Donetsk, Costa is a threat on the right wing but injuries hampered his once exciting footballer to watch with the club and national team.
It was a disappointing rollercoaster of a career for Diego Costa, having joined Bayern Munich in his first season where he lit the stage, he struggled with injuries and became a bench warmer.
After a poor season with Bayern Munich Costa returned to Juventus and was a part of the overhaul plan that saw many players sold in Turin. Now at LA Galaxy is looking to revive his career in Major League Soccer which has become home to many European players.
The Italian and Juventus legend joined LA Galaxy this season alongside Gareth Bale after playing many seasons for Juventus. He left as a legend and will always remain part of Juventus FC. He joined Juventus in 2004 and was part of their dominant success where he won several titles with Juventus.
He was part of the EURO 2020 Italy team that beat England in the final last year. He and Bonucci were unbeatable in defence and took strikers by horns.
He won the best defender of the tournament and now has taken on a new challenge in MLS and is set to help LA Galaxy win its first title.