Top 10 most expensive signings this summer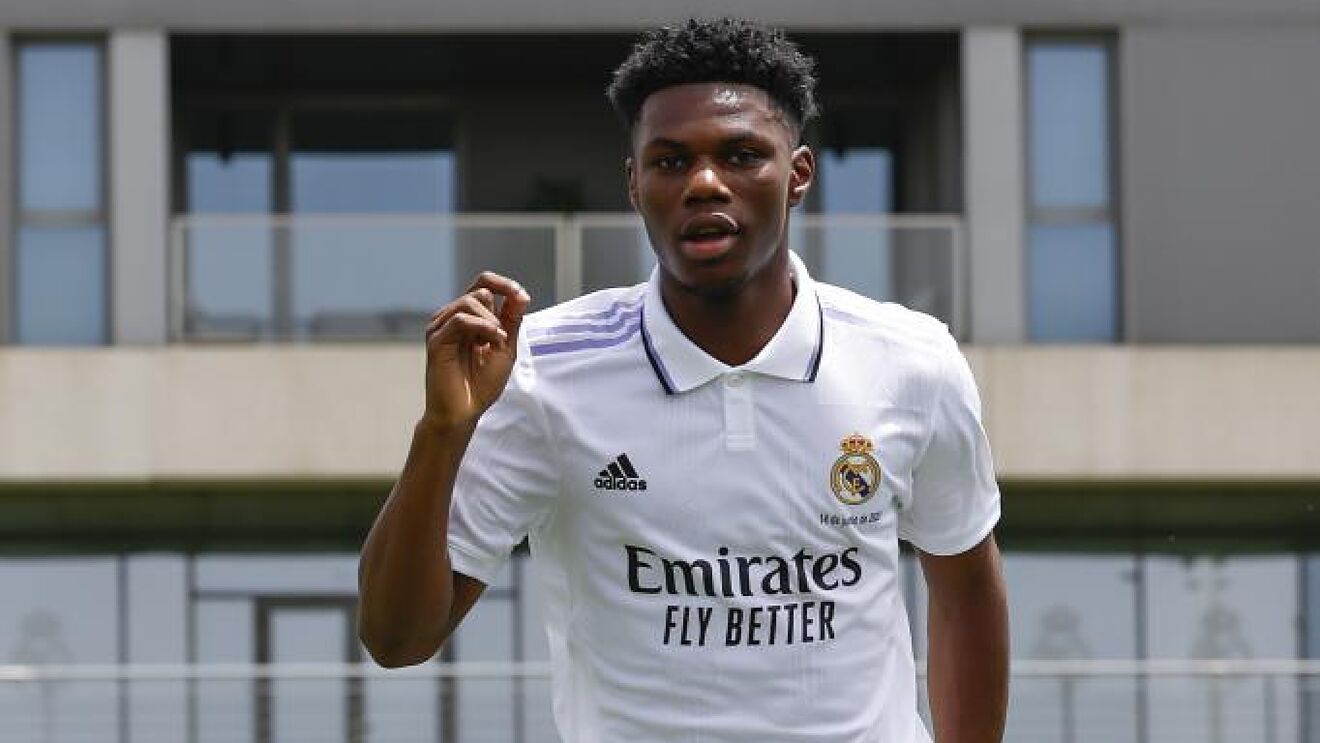 The summer transfer window of the year is currently open, and the excitement is high

 every club is keen on acquiring players that will bring quality play to the team

Clubs now are looking to strengthen their squads after spending a year learning about their team's strengths and shortcomings
 This transfer window has seen some of the expensive signings in football. While the period is still on, we expect to see other significant signings before closure.
Here are the top 10 most expensive signings this summer so far
 1 Aurelien Tchouameni-$ 88 million
Monaco-Real Madrid
Real beat the Reds, Chelsea, Liverpool and Manchester United by making a projected £85.3 million offer to Monaco. PSG was reportedly interested, but they pulled out when it became clear that the player's eyes were set on Real.
2. Darwin Nunez-$82 million
Benfica-Liverpool
Darwin Nunez is undoubtedly the best signing Liverpool has made this summer.
Nunez scored four goals recently in a match against RB Leipzig, and the football world was thrilled by his performance.
 3 Matthijs de Ligt- $78 million
Juventus- Bayern Munich
Juve only paid €75 million to get De Ligt from Ajax in 2019, so they didn't make much money (though they might be due $ 10 million in add-ons), and the trade didn't work out because they couldn't convince the 22-year-old that Turin was where his future rests.
Chelsea was also interested in De Light, but in the end, De Light chose Bayern Munich; thus, Chelsea had to withdraw politely. They might still make this list if they purchase Jules Kunde.
4 Erling Haaland- $66 million
Borussia Dortmund- Manchester City
Mino Raiola played like the super-agent he was by negotiating a clause in Haaland's Dortmund contract for £51 million this transfer window.
Haaland is a good signing for City, and he was worth the considerable cost. Although only 21, Haaland is of the highest calibre.
He is a superstar, and Pep Guardiola should get along well with him. City needed a central striker, so they outbid their competitors to sign the best player available.
5 Richarlison $63.8 million
Everton- Tottenham
Nearly relegated Everton did the right thing by accepting the money since they knew they would never be able to satisfy the Brazil international this summer. With under $50 million, they can completely revamp their team.
Richarlison has scored 43 goals in 135 Premier League games. Despite the high price tag—especially for Spurs—he ought to be able to play wherever around the front line, given his versatility. The team was hunting for a Harry Kane backup, and they now have one that is very trustworthy.
6 Raphinha- $63.8
Leeds- Barcelona
With the sale of the Brazil winger, Leeds has made a sizable profit after acquiring him from Rennes for almost €20 million. They keep making wise decisions in the transfer market and can use the funds to sign another aspiring young star.
Barcelona is adding a versatile winger who has 11 goals in 35 games the previous season, but they undoubtedly have more pressing issues to address than problems upfront.
Raphinha can enhance the team, but at €58 million (with another €10 million in potential add-ons), that's the least the struggling Barcelona would hope for.
Despite considerable interest from London clubs Arsenal and Chelsea, the Brazilian has been evident the entire summer that Barcelona was his favourite place.
7 Raheem Sterling- $63.8
Manchester City – Chelsea
The Blues is thrilled to have acquired Sterling from City, and that also signals smart business on the part of the champions, which essentially received their cash back for the winger despite the reality that he had just one year left on his contract.
8 Lisandro Martinez -$63.1 million
Ajax- Manchester United
Not that this group was hindered by their lack of height, but The Butcher of Amsterdam will soon become the smallest centre-back in the Premier League.
According to reports, Erik ten Hag chose Lisandro Martinez over Pau Torres, who the Manchester United board felt lacked sufficient Ajax effect
9 Gabriel Jesus- $54.8 million
Manchester City- Arsenal
When City had no quality strikers in the previous season, Jesus found it difficult to be a regular; thus, the additions of Haaland, as well as Julian Alvarez, would have reduced his playing time. However, the trade has delighted Arsenal, so everybody is content. That's nice.
The flexible Jesus should present some danger to Gunner's attack with 95 goals in 236 games for City.
The Brazilian international has a significantly different skill set than the man Arsenal wanted in January, and £45 million is a significant sum of money. But he is an expert Premier League player and is familiar with Mikel Arteta's performance
10 Kalvin Phillips- $ 53.6 million
Leeds-Manchester City
Of course Leeds was just not going to deny their domestic talent the opportunity because, if a movie like this only occurs once in your career.
Fernandinho needed to be replaced in central midfield, and City has now acquired one of the best available. Phillips, who is only 26 years old, has experienced a meteoric rise in recent seasons. The international player from England should fit in well at the Etihad.