Steve McClaren's one and only game as Man United manager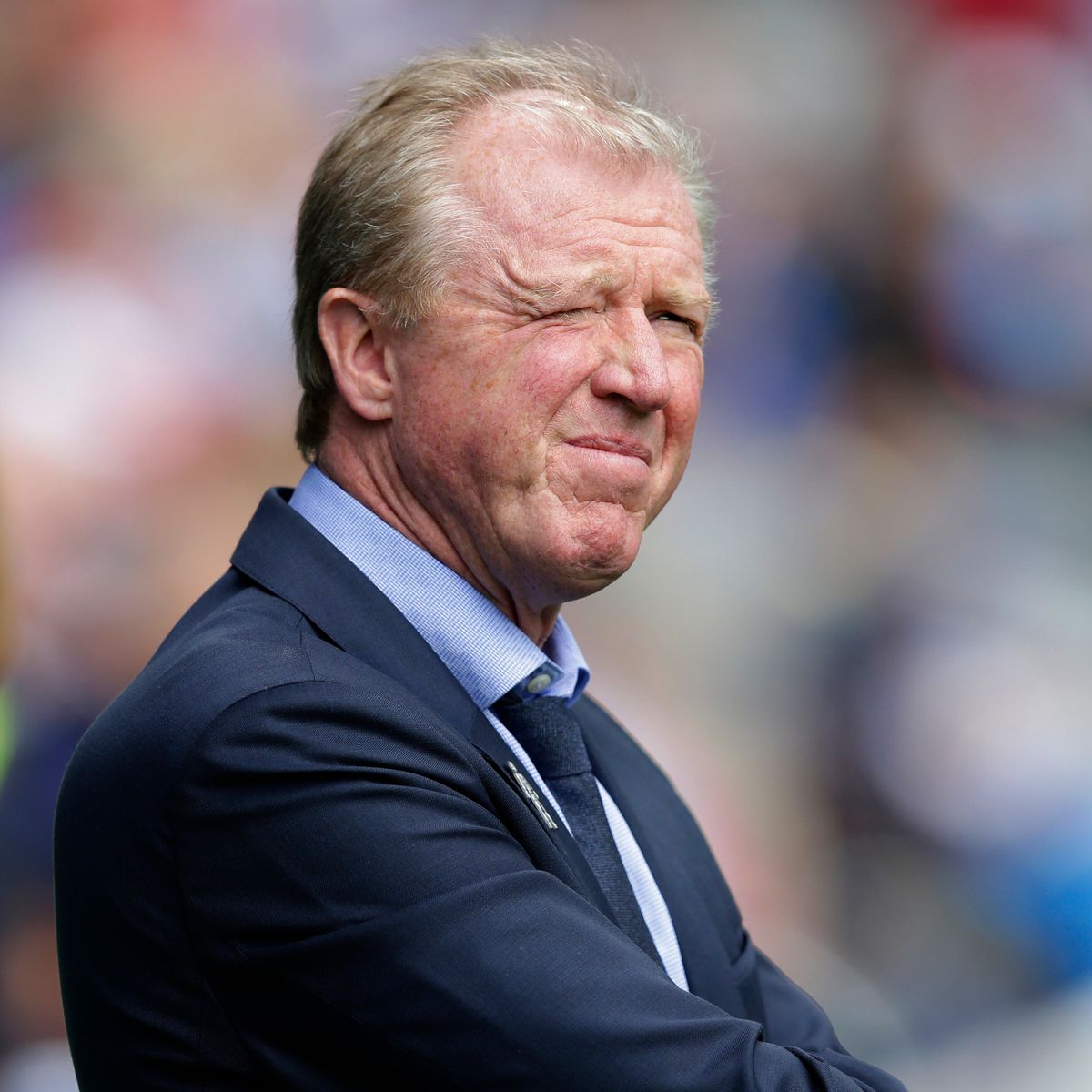 Replacing Sir Alex Ferguson in the Manchester United hot seat is no easy task. Just ask David Moyes.
But United needed a mere mortal to step up to the plate when they faced local rivals Manchester City at Maine Road on November 18, 2000.
Ferguson followed in the footsteps of every Sunday League manager by missing a game due to family commitments.
"I looked at the international fixtures for the season and originally, back in February, November 18 was down as an international date," Ferguson told the Sunday Express. "My son went for that date for his wedding only for the fixtures to be changed.
"We found out that instead of having a free weekend, we are playing Manchester City it couldn't have been any worse for me. The wedding is in Cape Town so there's nothing I can do."
While players can briefly move to different clubs on emergency loan deals, the same rule doesn't apply to managers.
Ultimately, the man tasked with filling Ferguson's incredibly large boots was United assistant manager Steve McClaren.
McClaren, who began coaching at Oxford United and Derby County, became Ferguson's right-hand man midway through the 1998-99 season and was soon helping them win the Treble.
He was also on the bench as United won the Intercontinental Cup and secured another Premier League title the following season.
McClaren had proved his coaching credentials and established himself as a brilliant number two, but he knew that managing the team would be an entirely different – and more daunting – prospect.
"Knowing what was happening so early was a bonus in many ways, but it also gave me a good few weeks of sleepless nights,"  McClaren later told United's official website.
The fixture was the first competitive Manchester derby since April 1996 as City had spent the previous four seasons in the lower leagues.
Local bragging rights were at stake and the bitter feud between United's Roy Keane and City's Alf-Inge Haaland added to the drama.
While Mike Phelan once deputized for Ferguson in a League Cup tie against Scunthorpe, McClaren had been thrown in at the deep end for his debut experience of top-level management.
"It was a hugely important game and there was no messing about," he added. "Personally, I felt absolutely enormous pressure. Huge responsibility. It was my first proper taste of being on the touchline and being the man at the front."
Fortunately for McClaren, Ferguson had already picked the starting XI. But the stand-in manager still had to stamp his authority and ensure that he didn't come across like a kid who had won the prize in a raffle.
"I was lucky because I had instructions, I had the team picked and the team that was picked knew how to win the game, but I still had decisions to make," he said. "You get in the dressing room before the game and you're not Alex Ferguson. You're you. You know that. The players know that.
"It's your message, you've got to be yourself, you can't give the hairdryer as he can, but the most important thing was the team. That was a team of winners. They knew how to win that game and they didn't need a lot from me."
McClaren's team talk in the Maine Road dressing room seemingly did the trick as his managerial career got off to a dream start.
After Haaland scythed down Paul Scholes in the opening exchanges, David Beckham stepped up to take the resulting free kick.
Beckham then helped restore some normality, unleashing a trademark strike that bent away from Nicky Weaver's despairing dive and nestled into the net.
United was 1-0 up after just 95 seconds and Ferguson was probably wondering if he'd still have a job when he returned to Manchester.
The away side continued to dominate proceedings in the first half but Dwight Yorke missed a string of chances to put United out of sight.
Despite the fact that United was winning 1-0 at half-time and Ferguson was thousands of miles away, Yorke still felt his wrath.
"When we got to the dressing room, our kitman, Albert Morgan, already had a text message from the gaffer," McClaren added. "Sure enough, he was watching the game over in South Africa, and the message to Albert was clear: make sure I told Yorkie just to pull his finger out a bit more.
"We all felt his presence. He may have been in a different hemisphere, however many miles away, but he was always there. That's the aura that he's got; the aura that he had created over many years.
"He may not have been in the dressing room that day, but everybody knew he'd be over there watching the game and there would be repercussions when he got back if they didn't produce."
City eventually grew into the game and a 19-year-old Shaun Wright-Phillips, who was making his first Premiership start at Maine Road, caused problems for the United defense.
United wasn't at their best during the second half but Joe Royle's side lacked a cutting edge and was guilty of some glaring misses.
Tempers boiled over in the closing minutes when Danny Tiatto's reckless tackle on Phil Neville led to a fight just in front of the dugouts.
While Ferguson was probably screaming obscenities at a TV screen in Cape Town, McClaren acted as peace-maker and Keane kept his emotions in check.
The same couldn't be said for the Manchester derby at Old Trafford a few months later.
United didn't even need Fergie time as Beckham's early strike proved enough to secure the win and McClaren's efforts earned him a long-distance pat on the back from his boss.
"For them [players], it was just job done, move on," McClaren admitted. "For me, it was job done, sheer, massive relief, a glass of red wine, and finally I could sleep again!"
The Red Devils went on to win their third successive Premier League title in 2001 and McClaren left the club with a 100% win rate as United manager.
He is now back at United for a second spell and if Erik ten Hag has made plans or just fancies a weekend off in the near future, he'll know that he can leave his assistant in charge.