Premier League: Footballers who have scored most goals in a single match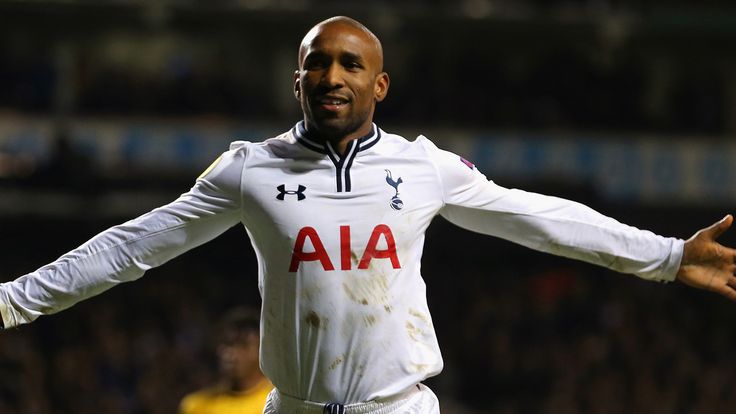 The Premier League and scoring goals are two concepts that seem to go hand in hand.

 Scoring more than three goals in a single match and especially in the Premier League, is not easy

But over the years, there are a few players who have scored more than four goals in a single match
It is never a coincidence that the English premier league has served as the final gathering point for many European high-class players.
The Premier League has been blessed by the likes of Alan Shearer, Thierry Henry, and Sergio Aguero, among others. Throughout the course of history, these players have racked up an incredible number of goals in a single match.
A few players have scored hat-tricks, while others have scored multiple braces. However, a few lunatics are playing in the Premier League who have gone above and beyond to score goals.
Today we look at players who have scored the most goals in a single match in the Premier League
Jermain Defoe-five goals
 Premier League fans revere Jermain Defoe as a legendary character in the sport.
 His retirement was effective in March of this year. During his lengthy career, Defoe was a member of several different clubs, but his time spent at White Hart Lane left an indelible mark.
During his three separate stints with Tottenham Hotspurs, he amassed 91 goals scored.
Jermain Defoe was lured back to Tottenham by the Lillywhites after his incredible season with Portsmouth in 2008/2009. This was the second time he has played at Spurs in his career. 
In November of 2009, he continued his goal-scoring solid form by tallying five of his team's goals against Wigan Athletic. The result was one of the most significant victories in Spurs' club's long and illustrious history.
Andy Cole- five goals
The middle of the 1990s saw the beginning of the renaissance that Alex Ferguson led at Manchester United. During those years, the illustrious class of 1992 caused a sensation worldwide.
Another member of the squad is going to be discussed in today's article. People rarely talk about Cole, an unsung football hero who has made significant contributions to the game.
 Cole quickly established himself as one of Alex Ferguson's most essential players. For the first time in the history of the Premier League, he scored five goals in a single game. 
Allan Shearer- five goals
There is no doubt that Alan Shearer is the best striker ever graced in the Premier League.
It should be no surprise that the legendary player for Newcastle United, who holds the record for the most goals scored in the league, is included on this list.
The match between Newcastle United and Sheffield Wednesday ended with Newcastle United winning by eight goals. St. James' Park was packed for the game. Alan Shearer finished with five goals, with two penalties included.
Dimitar Berbatov– five goals
 During his tenure at United, Berbatov amassed a total of 48 goals in the Premier League. He was second to none regarding his technical skill and confidence in front of the net.
Not only did Sir Alex Ferguson think highly of him, but he was also a fan favourite there.
In 2010, United and Blackburn Rovers faced each against one another at Old Trafford in a football match. During that period, Manchester United was consistently regarded as one of the best teams in Europe.
The Red Devils displayed the qualities that made them a formidable opponent during this game. Dimitar Berbatov was the catalyst for the Red Devils' 7-1 victory thanks to his five goals scored
Sergio Aguero- five goals
In 1995, Manchester City defeated Ipswich Town with a 9-0, marking a momentous occasion in the club's history.
 Sergio Aguero is a crucial figure in City's ascension to the top of the Premier League and is considered one of the league's significant architects.
The Argentine had a lethal instinct for scoring goals, making him a very desirable player within the opponent's box.
One remarkable event in 2015 was a turning point in his career. In 2015, Manchester City hosted a match against Newcastle United at their stadium. In the 18th minute of the match, the Magpies scored the game's opening goal.
After then, the Argentine attacker gave it his all in the subsequent play. Sergio finished the game with five goals in 62 minutes, and the final score was 6-1