Players with the most assists for Lionel Messi goals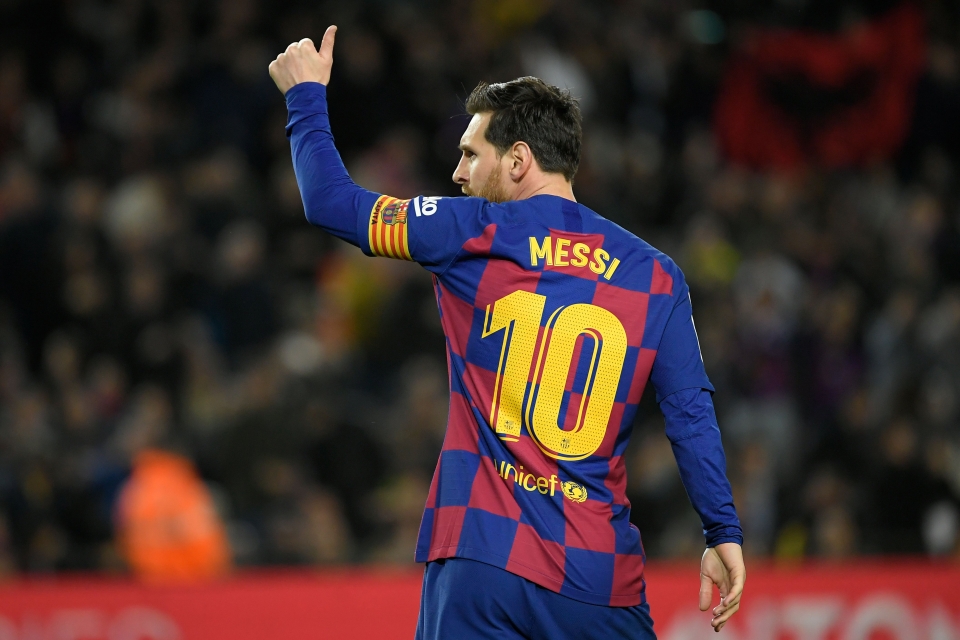 To say that Lionel Messi has scored a lot of goals is like saying Diego Maradona wasn't bad at football or that Paolo Maldini was a half-decent defender.
Messi has scored almost 800 goals for club and country throughout his career, including a quite ridiculous tally of 672 for Barcelona.
It's fair to say that the Argentinian is talented enough to have scored hatfuls, but with a career spent at the very top, he's been blessed to have some world-class teammates.
But which has he linked up best with? We've taken a look at the five players to have assisted the most Messi goals (with thanks to OPTA's The Analyst for the numbers).
Jordi Alba (23 assists for Messi), Neymar (23), Ivan Rakitic (19), and Sergio Busquets (16) are those that just miss out on cracking the top five.
1. Luis Suarez – 47
During Suarez and Messi's six years together at Camp Nou, Barcelona was a devastating attacking force. They won four league titles and four Copa del Rey, as well as a treble-completing Champions League in Suarez's debut 2014-15 campaign.
The trident with Neymar was just breathtaking in its sheer brutality, with the three South American attackers all arguably at the peak of their powers and able to get the best out of one another.
Even when the Brazilian left and struggled to be replaced, Messi and Suarez's partnership which led to a close friendship off the pitch yielded great success.
Between 2014 and 2020, Messi scored 280 goals for Barcelona and Suarez scored 198. Suarez assisted 47 of Messi's goals in that time and Messi assisted 52 of Suarez's. Unstoppable.
2. Dani Alves – 42
Dani Alves was one of Guardiola's first signings in the summer of 2008, and the Brazilian right-back's telepathy with Messi instantly became one of Barcelona's deadliest weapons.
It was one of the defining characteristics of one of club football's all-time greatest teams.
3. Andres Iniesta – 37
Of Messi's 778 appearances for Barcelona, 489 were alongside Iniesta. Only Sergio Busquets and Gerard Pique have played more games in the same team as the club's record goalscorer.
It was always clear as day that the two of them loved lining up in the same team.
4. Xavi – 31
Given that Xavi clocked up 27,775 minutes on the pitch at the same time as Messi, it's actually somewhat surprising the era-defining midfielder didn't notch more assists for Barcelona's No.10.
But Xavi's game was always more about controlling the tempo than providing the killer final ball.
5. Pedro – 25
Having come through Pep Guardiola's promotion-winning Barca B side, Pedro began to be integrated into the first team when his coach was given a promotion to the top job in 2008.
He was only a peripheral figure in the treble-winning 2008-09 campaign, with 14 appearances and no goals in all competitions, but by 2010-11 he was a regular starter in arguably the best side in Barcelona history, having formed an irresistible front three with Messi and David Villa.
Over the course of their nine seasons together, Pedro assisted 25 of Messi's goals. Messi returned the favor by assisting 29 of Pedro's 99 Barcelona goals.