Can the Super Falcons of Nigeria clock title number 10?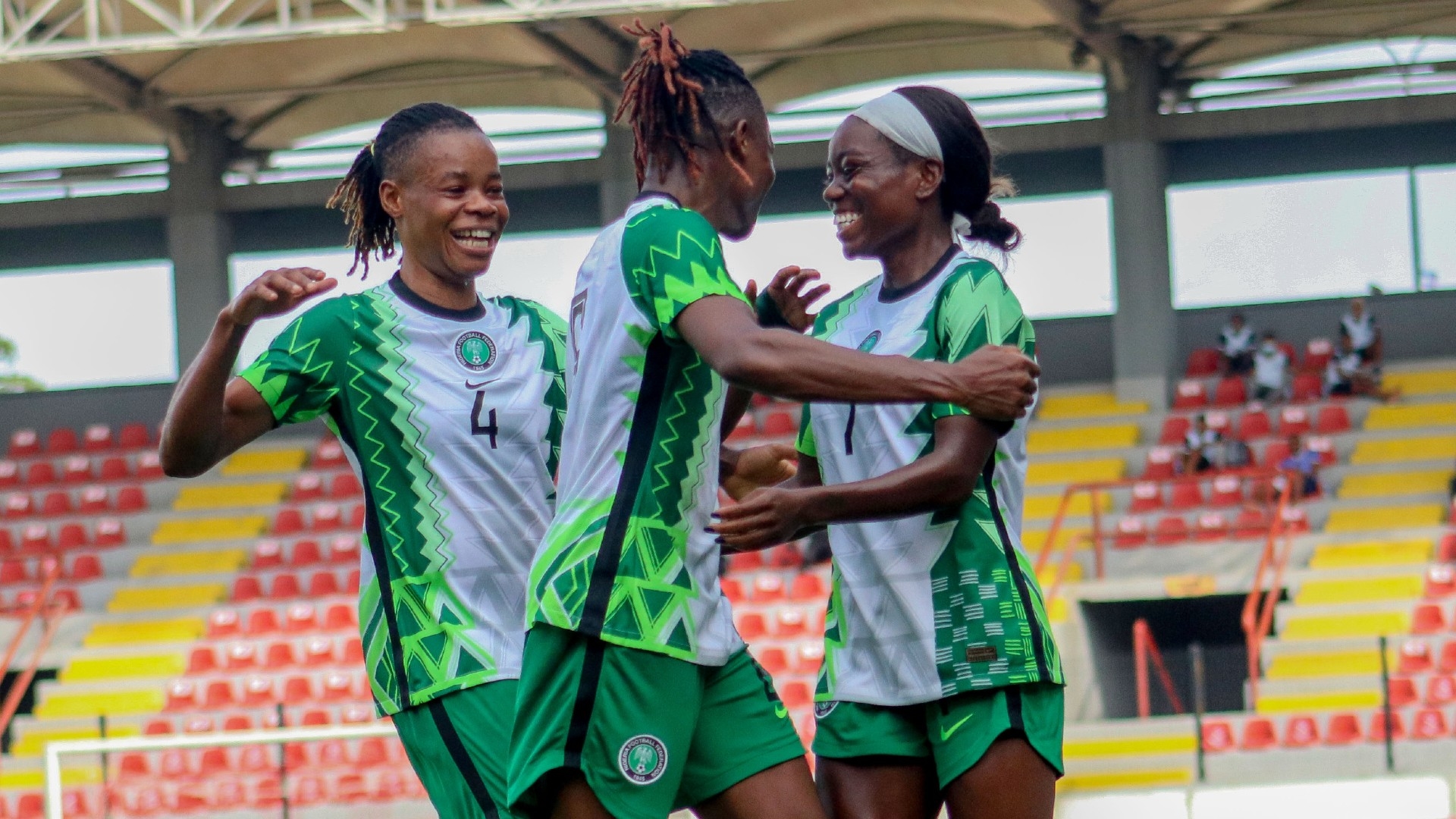 Nigeria are the most successful women's football team in Africa
They have won the African title nine times
Their star player is Asisat Oshoiala who plays for Barcelona
Nigeria's Super Falcons will be in Morocco seeking a record extending 10th African title in the Women's Africa Cup of Nations.
The Super Falcons edged out Ivory Coast in the second and final round of qualification, but they had to work hard to overcome their first ever loss in WAFCON Qualification when they suffered a 1-0 defeat to Ghana in the first leg of the first round qualification in Accra.
They however bounced back to win 2-0 at home and set up qualification for the second qualification round, where they edged out the Ivorians 3-0 on aggregate.
They won 2-0 in the first leg at home before completing the ticket with a 1-0 victory in Abidjan.
Brief history in women's football
Nigeria remains the most successful women's team in Africa and their dominance in the continent has been commanding. They won the first seven African championships and through their first twenty years lost only five games to African competition.
Between 1995 and 2022, they have failed to win the Women's Cup of Nations in only two occasions; 2008 and 2012. They have won the African title in 1991, 1995, 1998, 2000, 2002, 2004, 2006, 2010, 2014, 2016, 2018.
They finished third in 2008 having been shocked by Equatorial Guinea in the semi finals. In 2012, they lost 1-0 to South Africa in the semis and lost by a similar margin in the play-offs to Cameroon.
Despite their dominance in continental football, the Nigerian women have not yet dominated global football.
Records and match results
First international: Nigeria 5–1 Ghana, Nigeria; 16 February 1991
Biggest win: Nigeria 15–0 Niger, Côte d'Ivoire; 11 May 2019
Biggest defeat: Norway 8–0 Nigeria, Tingvalla IP, Sweden; 6 June 1995, Germany 8–0 Nigeria, Leverkusen, Germany; 25 November 2010, France 8–0 Nigeria, Le Mans, France; 6 April 2018.
COACH: Randy Waldrum
The American tactician took over the role as Nigeria head coach in 2020, replacing Swedish coach Thomas Dennerby. Despite lack of international matches since his arrival, with the 2020 Cup of nations cancelled, he is keen to clinch his first title with Nigeria in Morocco this year.
KEY PLAYERS
Asisat Oshoala
Oshoala is one of the massive poster girls, not only for Nigerian football but the African continent as a whole. She plays her club football with Spanish champions Barcelona Femeni and has also previously turned out for Arsenal ladies.
Last season, she netted 19 goals for Barcelona in 16 matches, despite struggling with injury for mos of the campaign.
The 27-year old has been an integral part for her national team and in the 2014 and 2016 editions of the WAFCON, she won the Best Player and Topscorer of the tournament awards respectively. She is also the reigning and four-time African Women's Footballer of the Year and will be one of the players key towards Nigeria securing a 10th African title.
Onome Ebi
The 38-year-old is the longest serving Super Falcons player, with six previous WAFCON appearances and four titles for the West Africans. At Ghana 2018, she co-captained the team to a record ninth title and this time, the veteran centre-back has been handed the captaincy role for Morocco 2022 campaign.
Ebi holds an African record with fifth Women's World Cup outing and she will aim to lead Nigeria to a record 10th crown on her seventh appearance.
Uchenna Kanu
The Mexican based forward is one of the goal poachers who Nigeria will look towards for inspiration in Morocco. She scored 10 goals in five matches for the Super Falcons as they won the WAFU B Women's Cup of Nations in 2019.
She has had stints in Sweden before moving to Mexico and the 24-year old has been performing at the top level in all her sojourns.