Dembele's Juventus brace eclipses Lewandowski as Barcelona signing of the summer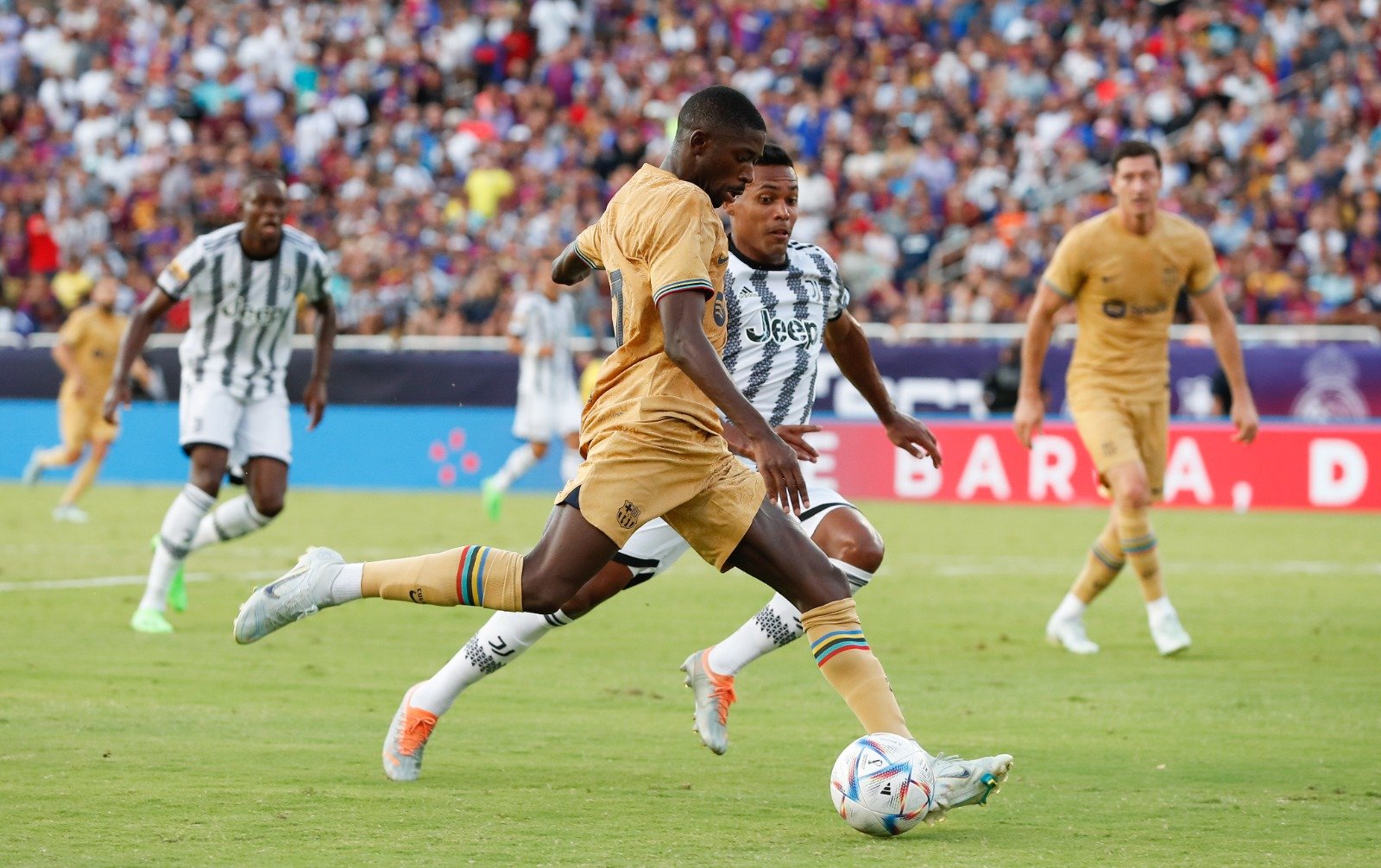 Robert Lewandowski is yet to get off the mark after making headlines by joining Barcelona from Bayern Munich.
Ousmane Dembele scored twice against Juventus yesterday, reaffirming his Dortmund form despite injuries that have threatened to ruin his career
Barcelona may have made the headlines with their summer captures of Robert Lewandowski and Raphinha, but the most important piece of transfer business that they have done may just be re-signing Ousmane Dembele.
It was a battle to get Dembele to remain at the club. There was a very public battle between the player and Barca, which threatened to see him exiled to the stands.
Ultimately, the tug of war was won by Barcelona, who strongarmed the player into accepting a 40% pay cut and remain.
The winger has endured five injury-prone years at Camp Nou since making his big-money move from Borussia Dortmund, but he sparkled when fit last season in La Liga.
Despite struggling to play even half of his club's matches, he finished the campaign as the leading assist maker in the league.
And on the evidence of Tuesday's 2-2 friendly draw with Juventus, he is on course for an even greater campaign this time around.
Dembele scores two magic goals
Dembele lit the match up with two outstanding goals.
The first arrived in the 34th minute, when he charged down the right of the park, turning half of the Juventus defense inside out with his direct running before creating an angle for himself to flash a shot into the net.
There were similarities in his second goal, though it was not achieved with quite the same electric qualities. Nevertheless, his direct running was thrilling.
Lewandowski, meanwhile, is yet to get off the mark after making a €45 million move from Bayern Munich. Of the forward players Barca has signed this summer, the prolific Poland international is the last to make his mark. Raphinha, after all, scored a spectacular winning goal in El Clasico at the weekend.
Dembele clearly holds an advantage over both. After all, he has worked under Xavi for more than six months now and is regarded by his coach as one of the finest players in the world. Should the France winger maintain the type of form that he showed against Juventus over an extended period of time, the Barcelona icon's belief will be much more widely accepted.