Paulo Dybala given historic Roma presentation amid incredible scenes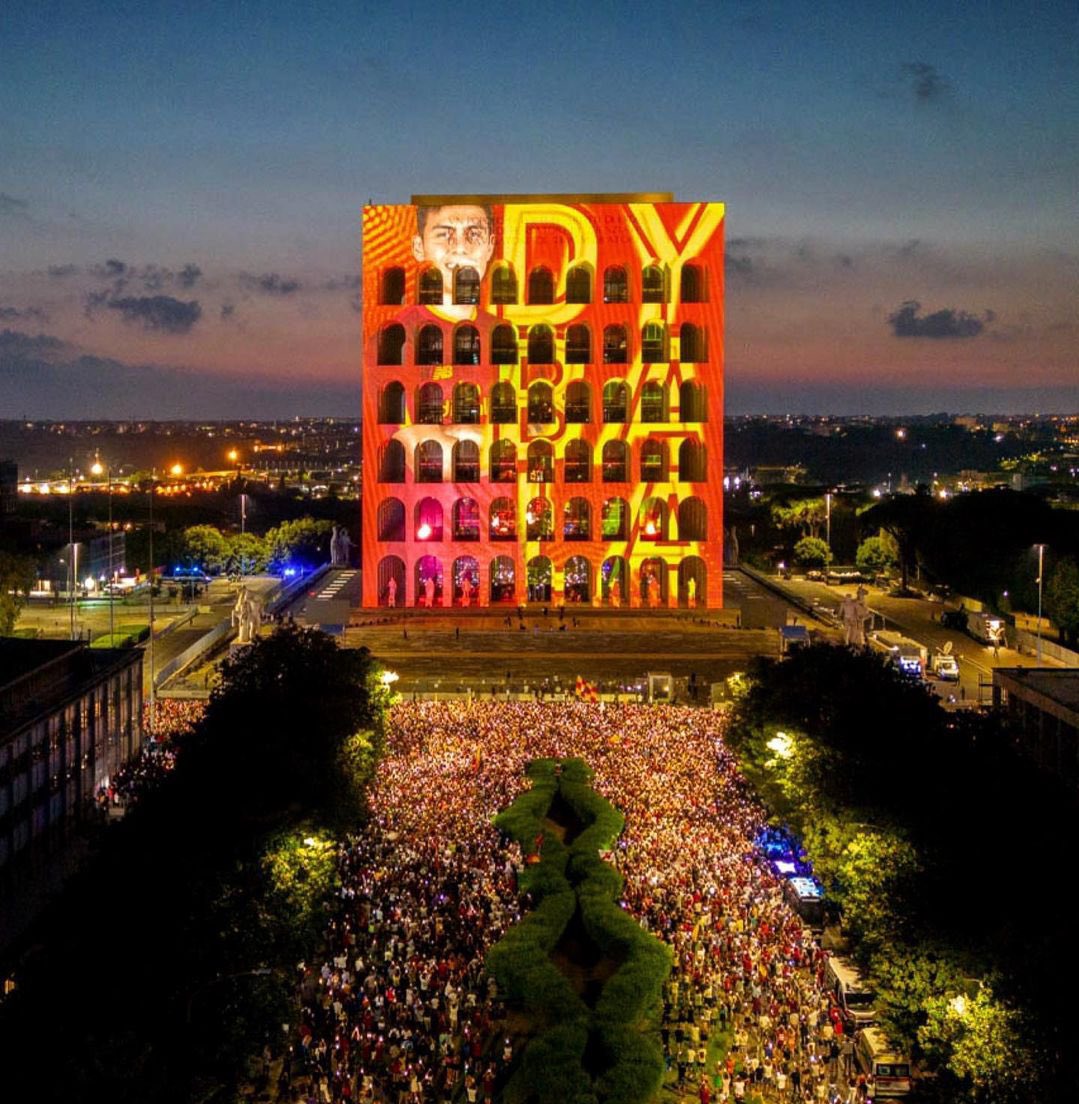 New Roma signing Paulo Dybala was given a spectacular presentation in the Italian capital on Tuesday evening.
Paulo Dybala completed a move to Roma on a three-year contract worth €4.5 million each season.
Dybala is the marquee arrival at Jose Mourinho's side this summer, having departed Juventus at the end of his contract in acrimonious circumstances.
'La Joya' had agreed on a deal to sign on again with the Turin club prior to Christmas, but the arrival of Dusan Vlahovic from Fiorentina in the January transfer window saw Juve rethink their offer, much to the forward's consternation.
Last Wednesday, Dybala, who had also been linked with a transfer to Inter before they swooped for Romelu Lukaku on loan from Chelsea, completed his move to Roma on a three-year contract worth €4.5 million each season, plus a possible €1.5m to follow in bonuses. It is significantly less than he had hoped to earn at Juventus.
Nevertheless, what the 28-year-old has lost in money seems to have already been made up for in love, with the Roma fans producing an incredible show for the arrival of the Argentina international.
With one of Rome's many historical landmarks the backdrop to his presentation, thousands of fans gathered to welcome him to his new home.
Dybala sat at the front of a stage as fans shone torches, lit flares, waved flags, and chanted in what is one of the most memorable presentations of all time.
Dybala, meanwhile, could be handed his Roma debut in a Saturday friendly against Tottenham in Israel, while he may be given his first taste of action at the Stadio Olympico for the Giallorossi against Shakhtar Donetsk eight days later.
After scoring 115 goals in 293 matches for Juventus in all competitions, Dybala has been one of Serie A's iconic players in recent seasons, and that status is expected to be maintained in this new stint at Roma.