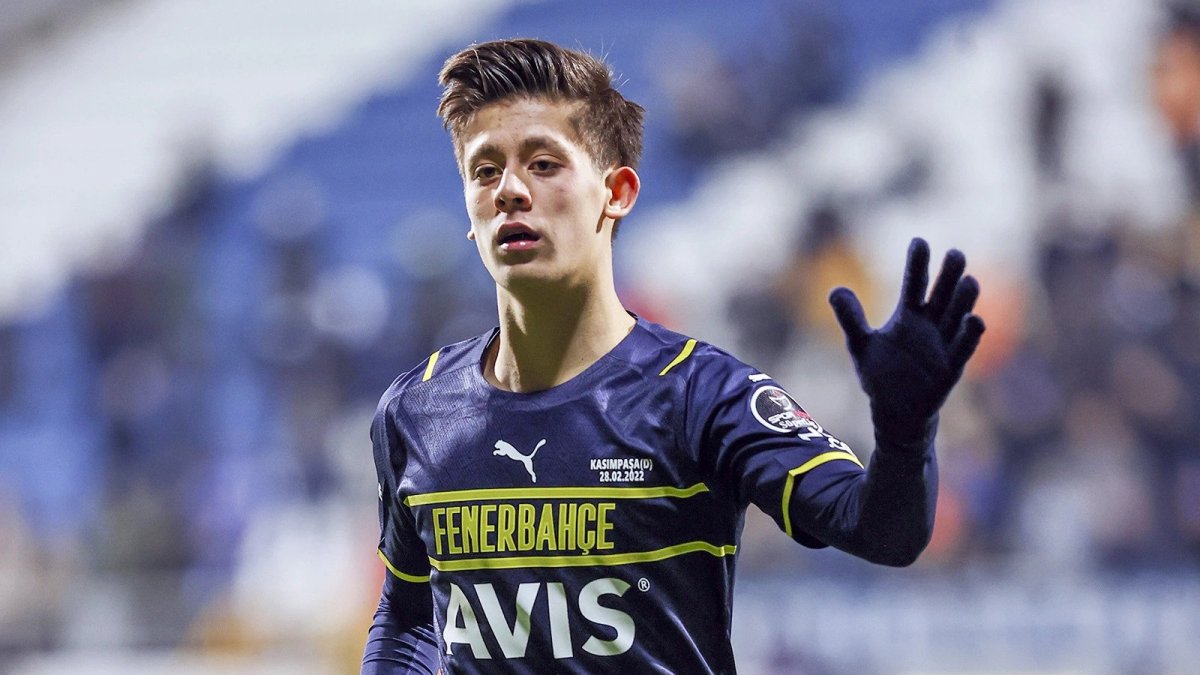 Both Arsenal and Liverpool are interested in the Turkish Wonder kid Ader Guler

According to Fenerbahce,

the 17-year-old will only leave the club at the cost of $25.4 million

The Fenerbahce player has been dubbed Mesut Ozil's long-term replacement
According to Turkish news outlet Aksam, Fenerbahce has set a $25.4 million market value for 17-year-old Turkish wonder kid Arda Guler.
Liverpool and the Gunners are interested in signing the incredible prodigy, who has been dubbed Mesut Ozil's long-term replacement.
The market is becoming more competitive, and larger clubs recruit elite young players from lesser clubs. There have been numerous moves for underage stars rumoured to be potential superstars, particularly to English clubs.
The primary English clubs have spent a significant amount of time exploring young talented individuals for their Clubs.
They want to bring in players with exceptional abilities. Arsenal recently signed a young Marquinhos from Sao Paulo for a small amount. Similar arrangements have been struck by the reds and Manchester City.
In the last three transfer windows, Liverpool has brought two stars to Emirates: Fabio Carvalho and Harvey Elliot.
Both of these guys are expected to thrive in the next years. Although they have a lot of seasoned players, the Premier League's big clubs are still open to bringing in young, bright players.
Liverpool and Arsenal are interested in Guler, a promising Fenerbahce player. He enjoyed his most outstanding season with the club in 2021/22. His talents have made the youngster one of Europe's sought player
After receiving a $10.1 million bid from Lyon, the Turkish club fixed Guler's price at $25.3 million.
The Turkish titans know how amazing their star kid is and are unwilling to let him leave for a low fee. Premier League clubs are seriously interested, and the price appears reasonable financially.
Mikel Arteta wants to strengthen the squads that play under the first team with more quality young players.
This is why Gunners was interested in signing Guler. Despite the fact that the Fenerbahce wonder kid has shown signs of being ready for the first squad, 
Liverpool has also been monitoring Guler as Jurgen Klopp strives to develop a strong team for the present and future.
Furthermore, young players have gradually progressed under the German manager's coaching, making Liverpool appear to be a solid option.
For the time being, both clubs are focused on acquiring players who can assist them immediately. Eventually, in the window, they could concentrate on youthful players.
Guler, in any event, would be an excellent addition to any squad, given both have lately signed imaginative talents such as the Turkish wonder kid.
How good is Guler?
The 17-year-old wonder kid, like Ozil, has a refined left foot and extraordinary vision and passing skills for any player his age.
Guler also shows remarkable dribbling ability, as evidenced by his assist in a match against Slavia Prague. Therefore he is capable of finishing chances, which earned him the club's youngest scorer with a volleyed attempt in March.
During the 2021-22 Super Lig campaign, he has three goals and provided three assists in 12 games, including ten as a substitute.
It is uncertain whether he will immediately make an impact in the English top tier, but he appears to be an exciting possibility.