10 interesting facts about Georgina Rodriguez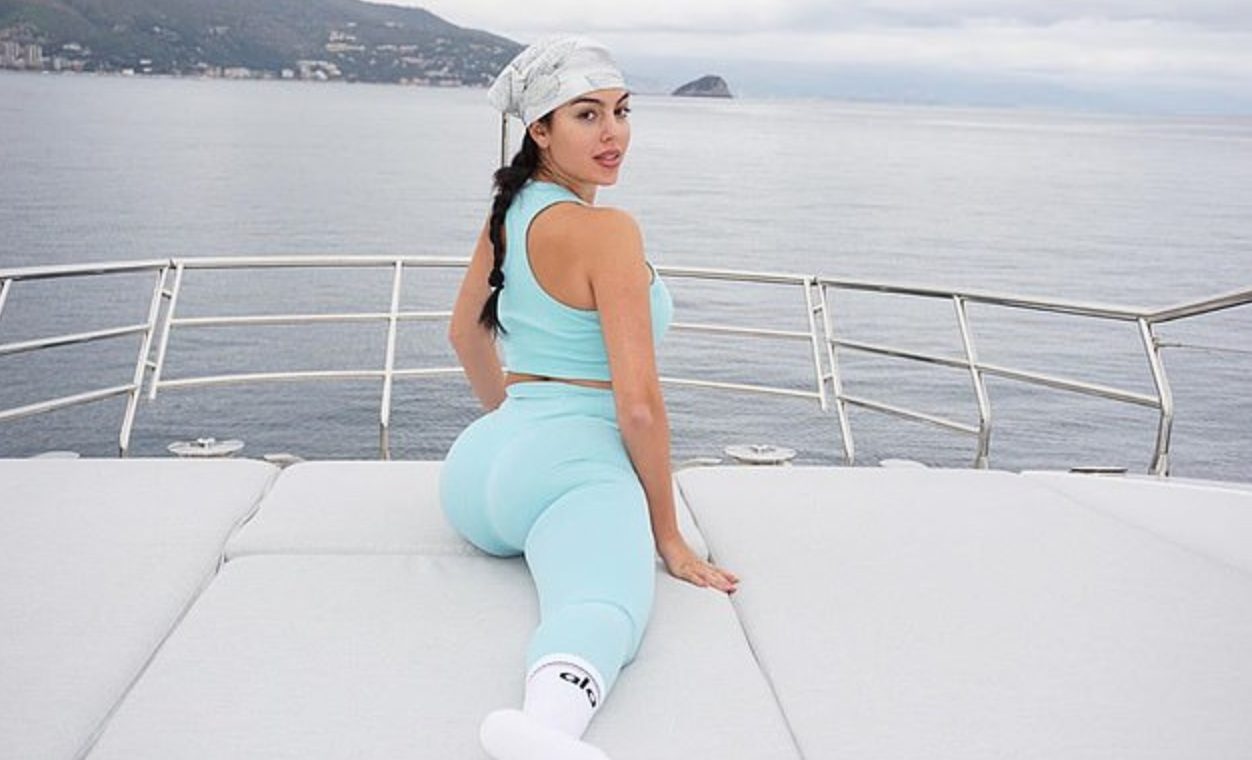 Georgina Rodriguez is a mother of five now
She has a celebrity lifestyle, thanks to her marriage to Cristiano Ronaldo
She is also a famous model and a businessman
Georgina Rodriguez is a name that needs no introduction. Being married to star footballer Cristiano Ronaldo makes her a household name.
She is a mother of five now. Even before their highly publicized relationship began, she had established herself professionally. Although she wasn't known, her job at a Gucci store in Madrid made her brush with the high and mighty here.
This is where she met the love of her life – Ronaldo whose humble upbringing in Portugal inspires millions of people. Today, she's a renowned model, and businesswoman. SportsLeo details 13 interesting facts about her.
HER SPANISH HERITAGE IS WELL-ESTABLISHED
Georgina Rodriguez had a formative upbringing in Spain. Her hometown is a tiny settlement called Jaca. She has Spanish ancestry from her mother, but her Argentinean father makes up the difference. That makes her a Spanish-Argentine hybrid.
THERE'S NO DENYING HER ABILITIES
She's a model and a dancer. She was an English major at university when she wasn't dancing or modeling. Her exact alma mater is unknown; however, she attended university in England and has travelled considerably worldwide.
THE POOR DECISIONS HER FATHER MADE
Georgina Rodriguez doesn't have very good memories of her father. Although he was already in his 40s, he decided to have a daughter, he was not at home at the time of her birth.
He was in prison serving a ten-year sentence for his role in the drug trade. The man, who is now in his seventies, was a major coke smuggler.
HER POSITION ON LOVE AT FIRST SIGHT IS UNEQUIVOCAL
She has always said that she fell deeply in love with the man of her dreams when she laid eyes on him. As a firm believer in love at first sight, she makes no bones about how she felt about him.
Did Ronaldo have a similar "love at first sight?" experience. We can't say for sure, but after more than five years together, they appear to be very much in love.
SHE MET HUBBY AT A GUCCI STORE IN MADRID
Georgina Rodriguez was trying to make a living as a model, dancer, and Gucci sales assistant. It was there that she first laid eyes on the famous athlete.
She was instantly smitten, but their paths didn't cross again for a few days. A brand event is where they bumped into each other again. During their talk, she revealed that they had both fallen in love when they first met.
SHE IS A GREAT MOTHER
In November of 2016, while visiting Disneyland in Paris, the couple publicly announced their relationship. In November of 2017, they became parents.
SHE TAKES A DEEP INTEREST IN ALL OF HIS CHILDREN
The model loves her children so much. She loves Cristiano Ronaldo Jnr like her own son. Though Ronaldo is his biological father, little is known about his mother's identity.
When asked about the mother of his first-born son, Ronaldo steers away from this debate. Georgina further has four other kids with the footballer, including twins.
SHE IS A BORN 90S'
Georgina was born in the 1990s on January 27, 1995. She was raised in Spain by her mother, and despite her father being deeply involved in the drug trade, she had a rather normal childhood.
SHE IS SECRETIVE
Georgina Rodriguez is skilled at keeping her private life private, despite her tendency to share her life and images with the public.
She is careful not to share too many details about her personal life with her lover, and she does not talk about her own family very often. As a means of self-maintenance, it helps her stay focused and on course.
She keeps her family content and out of the spotlight by not discussing the matters near and dear to her heart.
SHE'S A BIG FAN OF THE GYM
She has a lot of people who adore her, including her husband, kids, and parents, yet she also finds time to exercise regularly. Both she and Ronaldo are constantly on the go, so it's no surprise that they're often seen at the gym or simply having a good time.
At the end of the day, the couple that exercises together stays together. Or at least, maintains a good relationship, despite the fact that their happiness is plain to see.