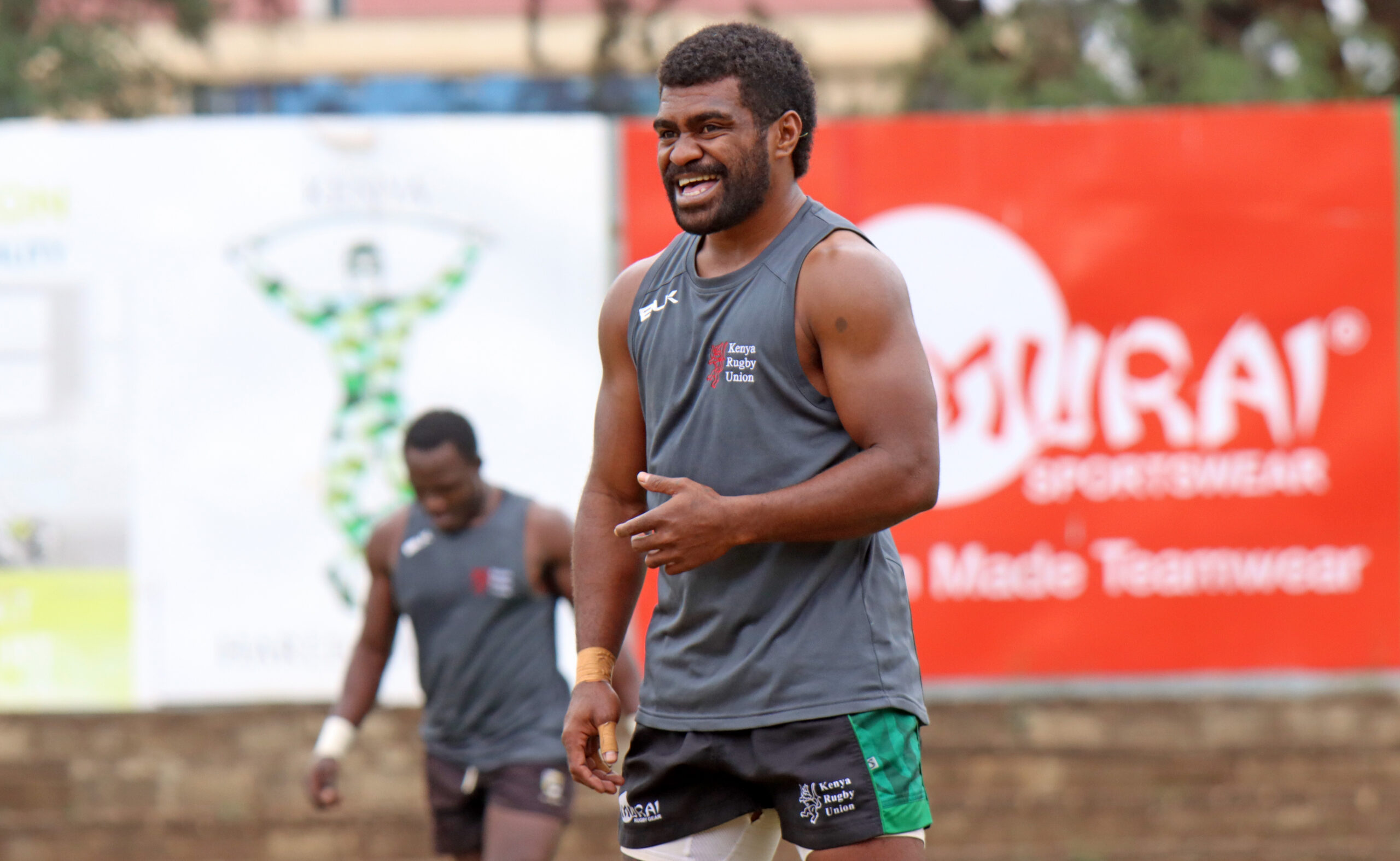 Jone Kubu has been selected into the Kenyan team headed to France
He was born and brought up in Fiji and came to Kenya in 2015
He has already played several test matches for the Simbas
Fijian Jone Kubu has been included in the Kenya Simbas team that has travelled to France for the Africa Round of qualification for the 2023 Rugby World Cup.
But most will ask, why is a Fijian playing for a Kenyan national team?
Kubu, 27, was born in Navatuvula Village, Naitasiri in Fiji. He came to Kenya in 2015 with the Samurai Sevens for the Safari Sevens and was snapped up by Kenya Cup side Kabras Sugar alongside three other Fijians.
However, while the other two left after one season, Kubu remained in Kenya as he had fallen in love with the country, and his new home, Kabras. Last year, he was finally eligible to play for Kenya if he wished.
World Rugby Regulations
According to World Rugby Rules, Kubu was eligible to play for the Kenyan national teams.
Article 8:1 of the World Rugby Rules state that;
"Subject to Regulation 8.2, a Player may only play for the senior fifteen-aside National Representative Team, the next senior fifteen-a-side National Representative Team and the senior National Representative Sevens Team of the Union of the country in which:
(a) he was born; or
(b) one parent or grandparent was born; or
(c) he has completed thirty six consecutive months of Residence immediately preceding the time of playing"
With this rule, Kubu who had been in the country for six years, was eligible to play for both the Kenya Sevens and Kenya Simbas.
"I have been watching Kenya Sevens for a long time even when I was back in Fiji and when I came here, I hoped to one day play for them. I didn't know the dream will be a reality but I am so excited that this dream has come true," Kubu said.
He has been called up for both the Shujaa and Simbas, but it is with the latter that the fly-half has really found his home and it is no wonder he was named in the squad of 28 players that has headed out to France for the qualifiers.
very Intelligent player
"He is a very intelligent player and always offers the team a triple threat in attack. He is a player who even before he gets the ball has up to three or four scenarios of play he has already pictured. I think I am really delighted to have him in the team," said Kenya Simbas head coach Paul Odera.
Kubu says he is already delighted to be in the Kenyan national team and is looking towards giving his best ahead of the World Cup qualifiers which start on Saturday with Kenya facing Uganda.
"I have never been in a World Cup qualifier and definitely this is a massive opportunity for me. I want to do my best and give the best to the team so that we qualify. For me, this is a dream come true," he added.