Can the Kenya Simbas make history and qualify for the World Cup?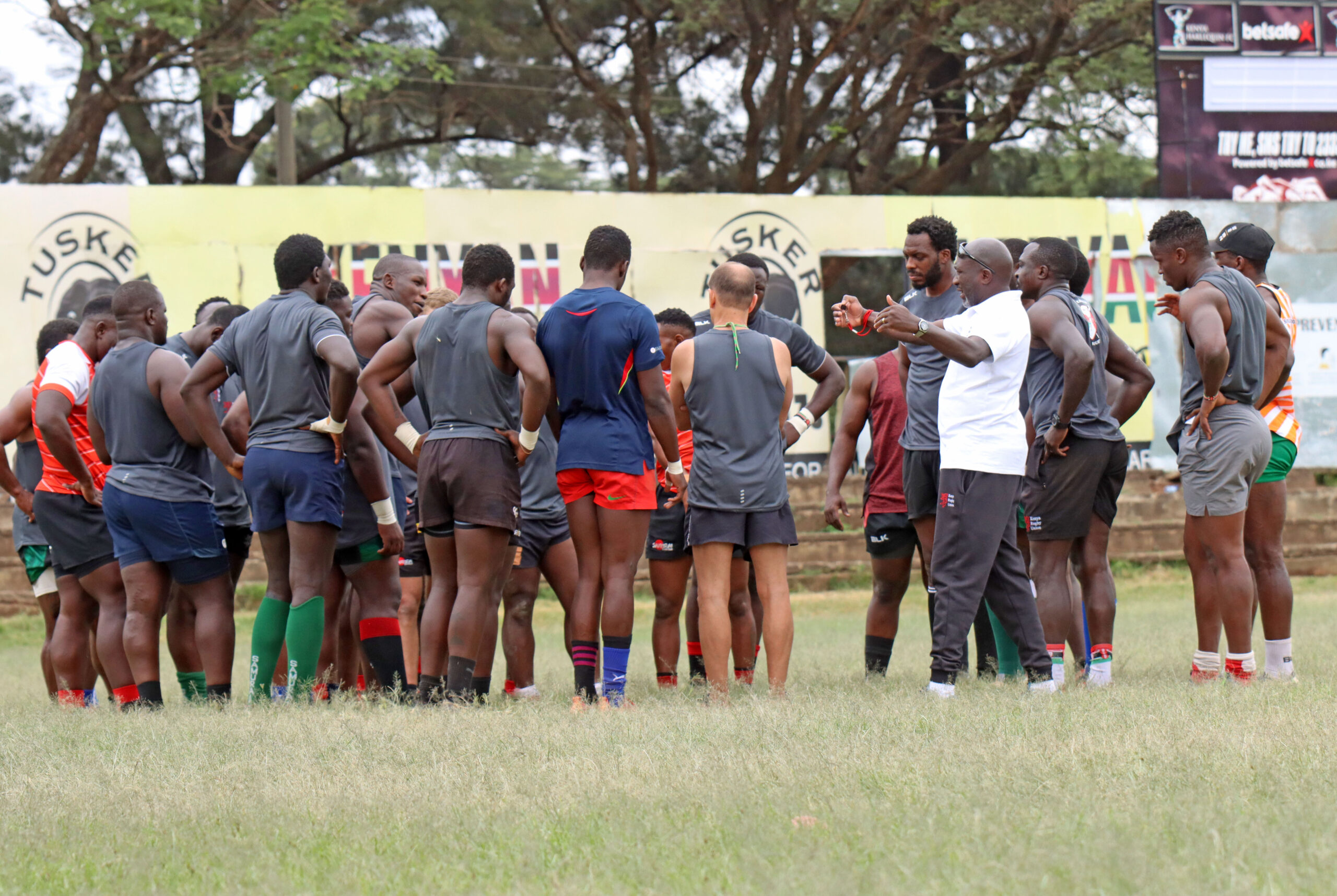 The African qualification tournament is being staged in France
Kenya has never qualified for the World Cup
The Simbas start their hunt against Uganda on Saturday
While the Sevens team has played in numerous World Cup tournaments, the 15s team has not been as lucky and have never qualified. The closest they came was in 2014 when a last day defeat at the hands of Zimbabwe saw them lose an opportunity.
They had beaten favorites Namibia in their first match and only needed at worse, to lose to the Zimbabweans by a slim margin. However, a 28-10 defeat ended their hopes.
But now, the Simbas are looking up to the task as they head to France for the African qualifiers, where they start their campaign against Uganda in the quarter finals on Saturday.
"We have prepared very well and the players are looking psyched and confident. We want to go out there and give our best for the nation and hopefully we get something this time round. We have had almost three months in training and we are raring to go," says skipper Dan Sikuta.
Training in South Africa
The Simbas started off their training in Nairobi before moving to South Africa, where they spent 11 weeks playing in the prestigious Currie Cup First Division. The period in South Africa, according to head coach Paul Odera was vital for the team to get ready.
"It was a very good time with the boys down there with dedicated training and a lot of focus. Also, playing against the top level teams there showed us what we needed to do and improve on and we worked on them," said the coach.
The team returned home and played two more International matches, beating both the EP Elephants and Leopards.
"Everyone who watched our matches against Leopards and the EP Elephants can attest to the fact that we are a hugely improved team and we are playing a better brand of rugby. Now we just hope to go and put what we have practiced into the matches," coach Odera further said.
The tactician has named a very experienced team for the tournament which is also a good balance with young players. Among those who have made the squad is Fijian born fly half Jone Kubu who is eligible to play for Kenya as well as experienced Kenya Sevens star Collins Injera.
Started off in the 15s
Injera started off his game in the 15s before Sevens took him over, but now is winding down his career back where it started.
"It is special definitely because my first ever call up to the national team was in the 15s and now getting back here is something huge for me. I want to come in and give my best and hopefully we can make history. It will be a huge achievement for us as a country and it will open so many doors for the game to grow," Injera said.
Meanwhile, the team is banking on taking a match at a time, beginning with the opening fixture against neighbors Uganda.
"It is a tough match definitely because it is a local derby. Uganda have improved over the years and we expect a very tough outing against them. But we will give our best and start off positively,' said coach Odera.
If Kenya beats Uganda, then they will book a semi-final ticket against either Senegal or Algeria.