Which Tennis Players will miss Wimbledon and will Rafael Nadal compete?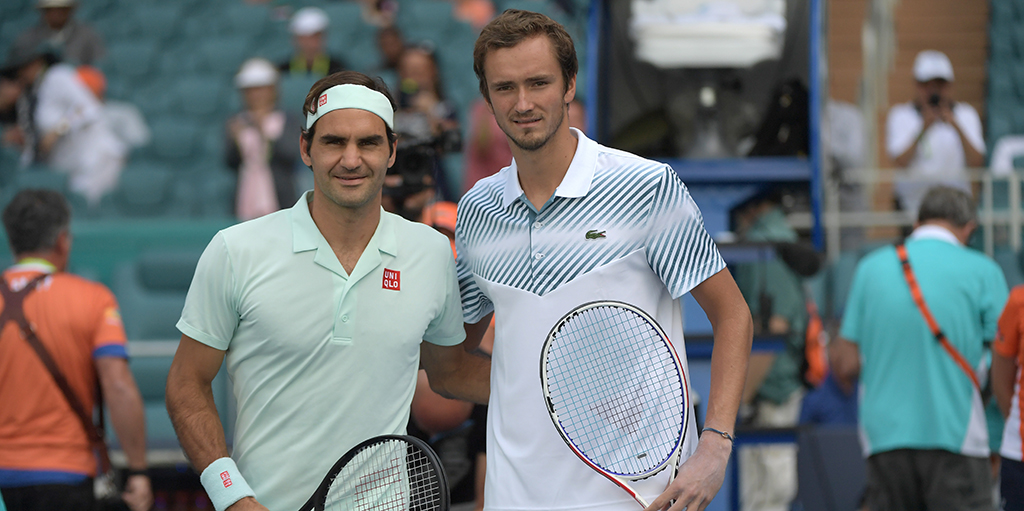 New world No 1 Daniil Medvedev will not be competing at Wimbledon due to the ban on Russian and Belarusian players

Due to the Russian invasion of Ukraine, Wimbledon officials decided to ban Russian and Belarusian players from competing

Rafael Nadal stated that he would play Wimbledon if his latest round of treatment for his chronic foot injury were successful
It is fair to say that Wimbledon has not had the best few years. The tournament was cancelled in 2020 due to Covid-19, which is again marred by controversy this year.
Because of the events in Ukraine, Wimbledon officials have decided to ban Russian and Belarussian players, and the WTA and ATP have responded by stripping the tournament of ranking points.
That means an already weakened field is now much less appealing to the rest of the field, 
It will be interesting to see who makes it to Wimbledon this year, with Rafael Nadal, Serena William Roger Federer all having to make decisions. So, where do we stand regarding players who will not be participating in Wimbledon this year?
MALE PLAYERS WHO WILL MISS WIMBLEDON
Daniil Medvedev
When Wimbledon begins, Daniil Medvedev will undoubtedly be the world's number one, but he is one of the players affected by the Russian and Belarusian bans. He will not be playing Wimbledon unless there is a significant policy change.
Andrey Rublev
Andrey Rublev is Russia's second-ranked player in the ATP world rankings. At Roland Garros, he made his first Grand Slam semi-final appearance. Unfortunately, he will also not compete at Wimbledon due to the ban
Alexander Zverev
Without Medvedev, Alexander Zverev would have been the top seed in the men's draw. However, he sustained a bad injury in his French Open semi-final loss to Rafael Nadal and has since undergone ankle surgery, making his chances of making it to the US Open, let alone Wimbledon, look bleak.
Roger Federer
 Federer is Wimbledon royalty, perhaps the Wimbledon royalty, but he will not be present at SW19 this year due to a prolonged knee injury. He plans to make his comeback at the Laver Cup in September.
Karen Khachanov
 Khachanov has been in the top 25 for some time and even made a brief break into the top ten before a racket malfunction ruined his game. He's not welcome to Wimbledon because he's Russian.
Aslan Karatsev
 Karatsev is a former Australian Open semi-finalist who has remained in the top 50 since breaking through in 2021. Because he is also Russian, he will not be permitted to compete.
 WOMEN PLAYERS WHO WILL MISS WIMBLEDON
Serena Williams
The Tennis great has not competed since Wimbledon 2021 when she was forced to retire due to an injury against Aliaksandra Sasnovich.
She has not put her name on the entry list, but given her current ranking of 1223, there is little point in doing so. But don't rule her out as a wild card.
Aryna Sabalenka
Sabalenka, world number six, is the highest-ranked WTA player affected by the Russian and Belarusian players' ban. She was a semi-finalist last year, which is a huge disappointment for her.
Victoria Azarenka
Victoria Azarenka, the former world number one, is also barred due to her nationality. She has two Grand Slam titles and two Wimbledon semi-final appearances.
Anastasia Pavlyuchenkova
Anastasia Pavlyuchenkova of Russia reached the French Open final in 2021, but she will not be competing at Wimbledon.
Even if they reversed their decision to allow Russians to play, Pavlyuchenkova would miss the rest of the season due to a knee injury.
PLAYERS TO WATCH AT WIMBLEDON
Rafael Nadal
The king of clay is halfway to completing a calendar Grand Slam this year, but his involvement at Wimbledon is far from guaranteed.
After winning the French Open, he stated that he would play Wimbledon if his latest round of treatment for his chronic foot injury is successful, but that he would skip it if it were not.
Andy Murray
 Murray appeared to be on his way to Wimbledon when he was injured in the final of Stuttgart.
The bad news is that The excellent news is that it is not an incidence of his hip problem, and he is 'hopeful' he will be able to compete in SW19.
Naomi Osaka
Naomi Osaka has been forthcoming about her motivations. No ranking points, no participation.
However, she is on the entry list, possibly in case the decision on ranking points is reversed between now and the start of the tournament.
Emma Raducanu
Emma Raducanu has had a challenging year due to nagging injuries, and she is now a significant question for Wimbledon.
She was injured in her first match in Nottingham and admitted she has "no idea" if he will recover in time for SW19.
Jannik Sinner
Jannik Sinner is undoubtedly one of the top young talents on the ATP Tour, but he is having a terrible year due to injury. He limped out of the French Open quarterfinals with a knee injury and has now withdrawn from Halle.
With no ranking points on offer, Sinner seems to be considering skipping the grass season entirely to focus on regaining his fitness.