Novak Djokovic loses World No 1 ranking to Daniil Medvedev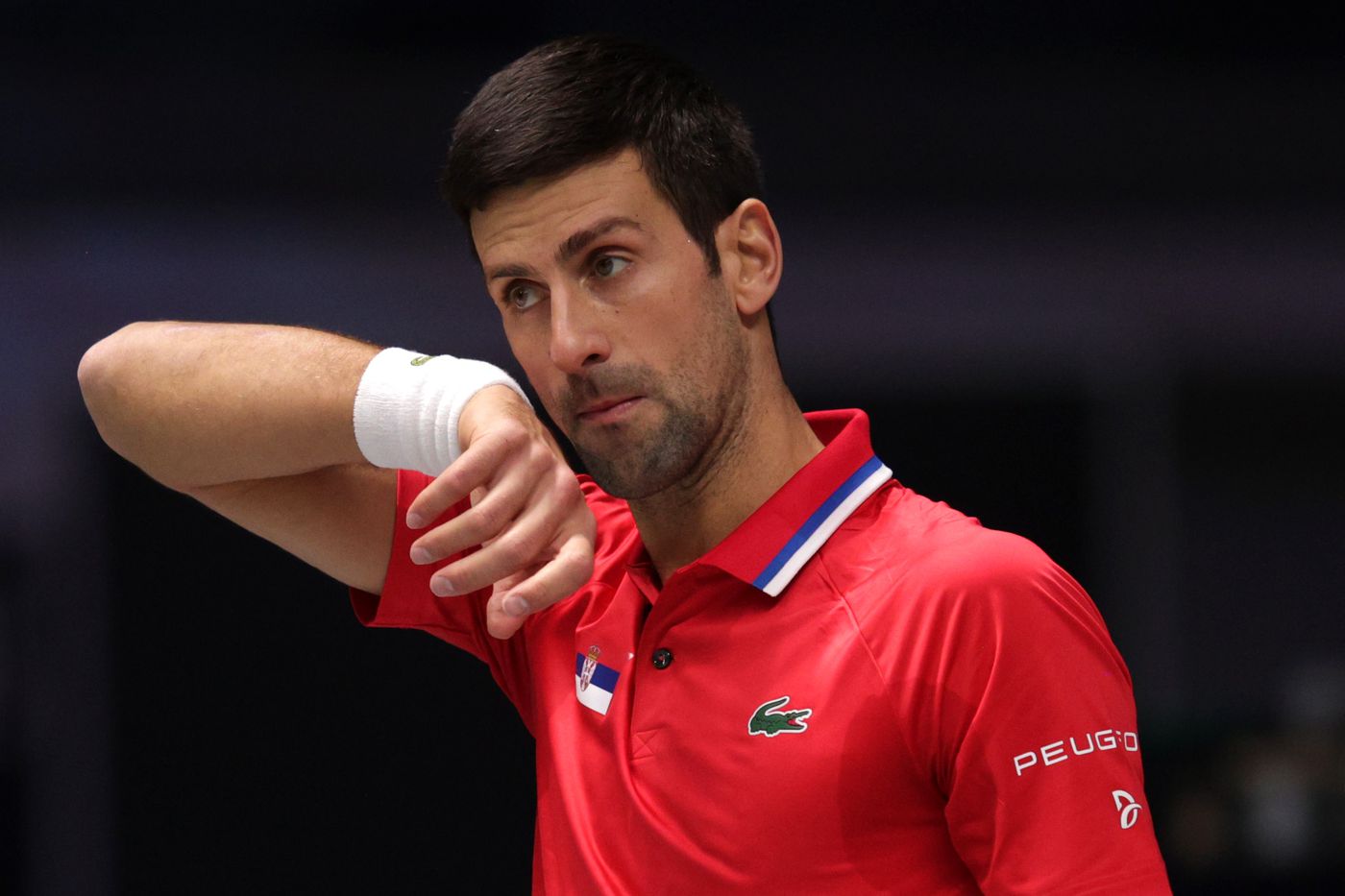 Daniil Medvedev has risen to the top of the ATP rankings for the second time, while Novak Djokovic has dropped to third ahead of -Wimbledon

 NovaK Djokovic has been stripped of ranking points, which means the former world N0 1 will lose 2,000 points in July

 Daniil Medvedev was defeated by Van Rjithoven 6-4, 6-1 in the final of the Libema Open in the Netherlands on Sunday
On Monday, Daniil Medvedev took over as men's world No. 1 from Novak Djokovic, just two weeks before Wimbledon, where he was banned due to his Russian nationality.
Van Rijthoven, 24, defeated Medvedev 6-4, 6-1 in 65 minutes to win his first ATP title in front of a home crowd on only his second outing in a tour-level main draw. Before the tournament, he had not won a tour-level match.
Following the invasion of Ukraine, the All England Lawn Tennis Club (AELTC) banned Russian- Belarusian Tennis players from the competition.
The move prompted the ATP and WTA tours to dubiously delete ranking points from the grass-court major, which starts on June 27.
Medvedev, the reigning US Open champion, made history in February by becoming the first player other than Rafael Nadal, Roger Federer, Novak Djokovic and Andy Murray to hold the No. 1 ranking in 18 years.
However, Djokovic quickly regained his number one spot.
Djokovic is vying for his seventh Wimbledon title, which would tie him with Pete Sampras and put him one title behind Roger Federer's all-time record.
He is also considered the favourite to win, with Medvedev missing due to Wimbledon's ban on Russian and Belarussian athletes.
Zverev's involvement is also in doubt following his injury at the French Open, and Nadal's fitness will be scrutinised after requiring injections en route to Roland-Garros's victory.
In the meantime, Djokovic will drop to No. 3 worldwide, with Alexander Zverev moving up to No. 2.
Djokovic has lost 2,000 points since winning the French Open last year and now has 6,770, trailing Medvedev (7,950) and Alexander Zverev (7,075).
Nadal is fourth, while Casper Ruud has jumped ahead of Stefanos Tsitsipas to fifth.
There is a significant accomplishment for Murray, who has returned to the top 50 after reaching the Stuttgart Open final, with a No. 47 ranking, his highest since May 2018.
Medvedev, who was defeated in the Libema Open final on Sunday, is in his second stint at the top, having previously held the position for three weeks earlier this year.
Djokovic missed the Australian Open in January because he was unvaccinated against COVID 19, and he had struggled to replicate his prolific form from last year when he came within one match of winning all four Grand Slams.