Top five youngsters to look out for in Bundesliga 2022-23 season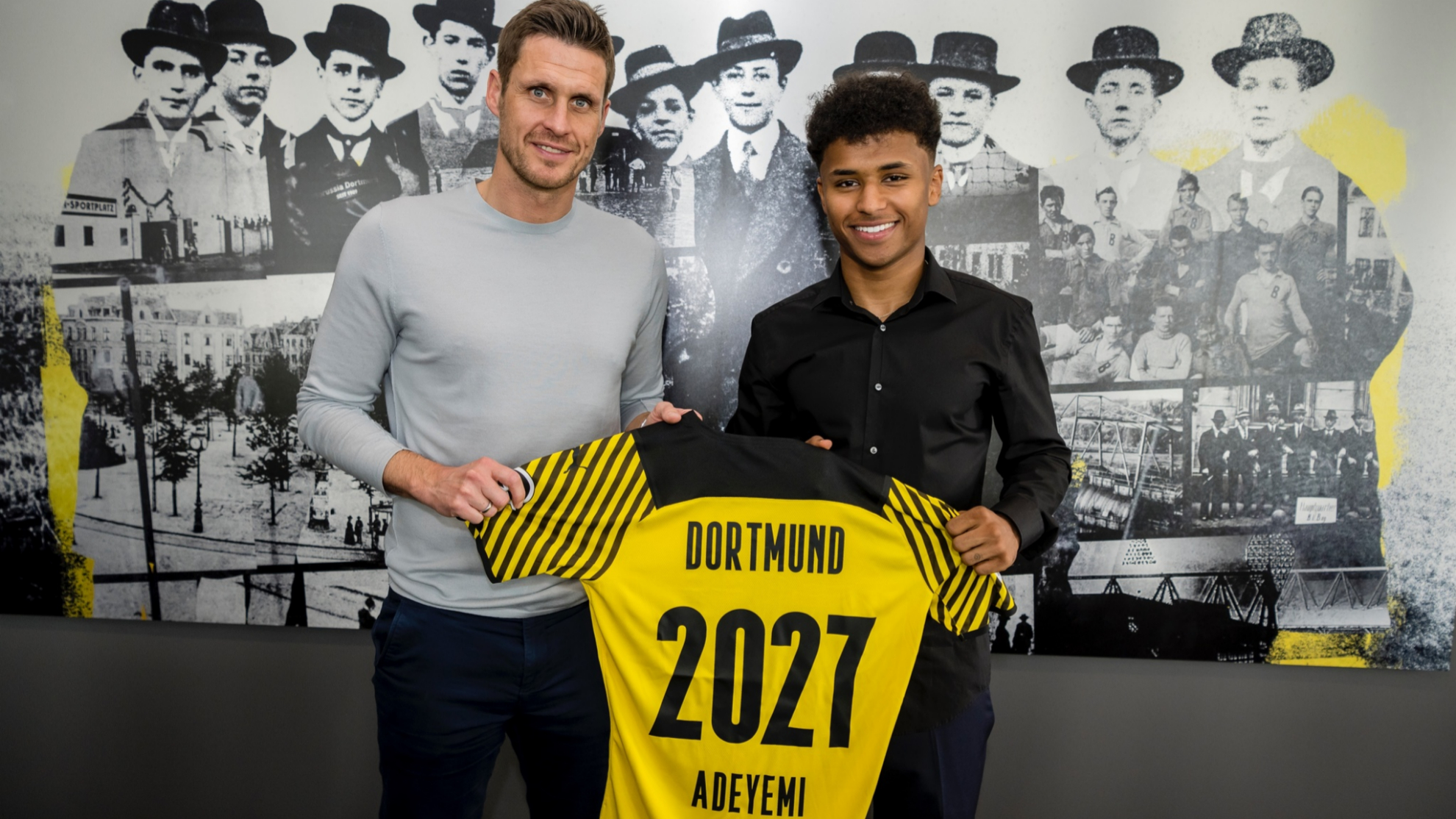 The Bundesliga is home to some of the most promising young players in the world
Bundesliga has a lot of talented players, and the league is known for its attacking style of play
Ryan Gravenberch emerged as one of Europe's best midfielders, and Bayern have acquired a true gem at a bargain price
The Bundesliga is Germany's primary football competition and is located at the top of the German football league system.
The Bundesliga is one of Europe's top leagues. German clubs are known for providing a platform for young footballers eager to make it on the big stage.
Unsurprisingly, aspiring young players prefer to play in the German league for clubs such as Borussia Dortmund, RB Leipzig, and others.
Several young players drew a lot of attention during the 2021-22 season. The following five youngsters stood out in particular.
Five young players stood out in the Bundesliga 2021-22. In recent years, several millennial talents have emerged through the ranks here—players on this list include Jude Bellingham, Erling Haaland, Jadon Sancho, Alphonso Davies, and others.
Every season, new additions to the list appear. Last year, a similar emergence occurred when Christopher Nkunku astounded the world with his spectacular performances.
5 Jonathan Burkardt (Mainz)
Mainz's striker is Jonathan Burkardt. The 21-year-old has been a regular starter for Mainz over the last two seasons.
However, he has not been used as a true striker, preferring to play second fiddle as a centre-forward / right-side forward. Burkhardt started 32 games and scored 11 goals last season.
He was the fourth-highest German goalscorer last season and is already tipped to become the German National Team's next dangerous and deadly frontman.
Burkhardt is a natural finisher who has already established himself in the Bundesliga. He will undoubtedly be one to watch next season.
4 Jeremie Frimpong (Bayer Leverkusen)
Last season, Jeremie Frimpong was the Bundesliga's biggest surprise. Despite a disastrous debut season in 2020-21 for Bayer Leverkusen, the Dutch right-comeback back was a big story last season. He broke into Leverkusen's starting lineup and established himself as the club's right-back.
Last season, the Dutch Under-21 international made 25 starts and had six assists. Frimpong began his career with Manchester City before moving to Celtic and Germany.
After demonstrating tremendous potential last season, the expectations for him in 2022-23 are extremely high.
3 Josko Gvardiol (RB Leipzig)
Last season, Josko Gvardiol was RB Leipzig's alternative for Dayot Upamecano, and he definitely stepped up to the plate with confidence.
The Croatian centre-back was pretty reliable for Die Roten Bullen and commanded the defence with authority. Gvardiol can also play left-back, making him a very versatile player.
Last season, he appeared in 29 Bundesliga games and had a passing accuracy of more than 85%.
Gvardiol is only 20 years old, but he is already blowing the minds of some of the world's leading clubs.
Some of Europe's top clubs are already keeping a close eye on his potential in the near future.
The 20-year-old will undoubtedly be one of Europe's most important players to keep an eye on.
2 Ryan Gravenberch (FC Bayern)
Following his stellar performances for Ajax, Bayern Munich signed midfielder Ryan Gravenberch for a disclosed €19 million this summer.
Last season, the Ajax star emerged as one of Europe's best midfielders, and Bayern has acquired a true gem at a bargain price. Ryan Gravenberch, a box-to-box midfielder by trade, will compete for a starting spot with Joshua Kimmich. and Leon Goretzka a
The Dutch midfielder is tall, strong, and endowed with tremendous stamina. Regarding ball skills, the former Ajax midfielder appears to be similar to N'golo Kante. Gravenberch was poised for ongoing success in German football after a great season with Ajax last year.
1 Karim Adeyemi (Borussia Dortmund)
Borussia Dortmund has empowered Karim Adeyemi with filling Erling Haaland's big shoes for the upcoming season. The forward scored 18 goals for Red Bull Salzburg last season.
He is expected to be the next addition to Dortmund's impressive striker list, consisting of Robert Lewandowski and Erling Haaland. and Pierre-Emerick Aubameyang,
Adeyemi has already made the German national team and is highly regarded by Hansi Flick.
He isn't as physically tough as Erling Haaland or Robert Lewandowski, but he has similar symptoms as finishing touch.
Adeyemi could be a breakthrough player next season, depending on how he connects with Reus, Brandt. and Bellingham, and Brandt.