The hardest punchers in boxing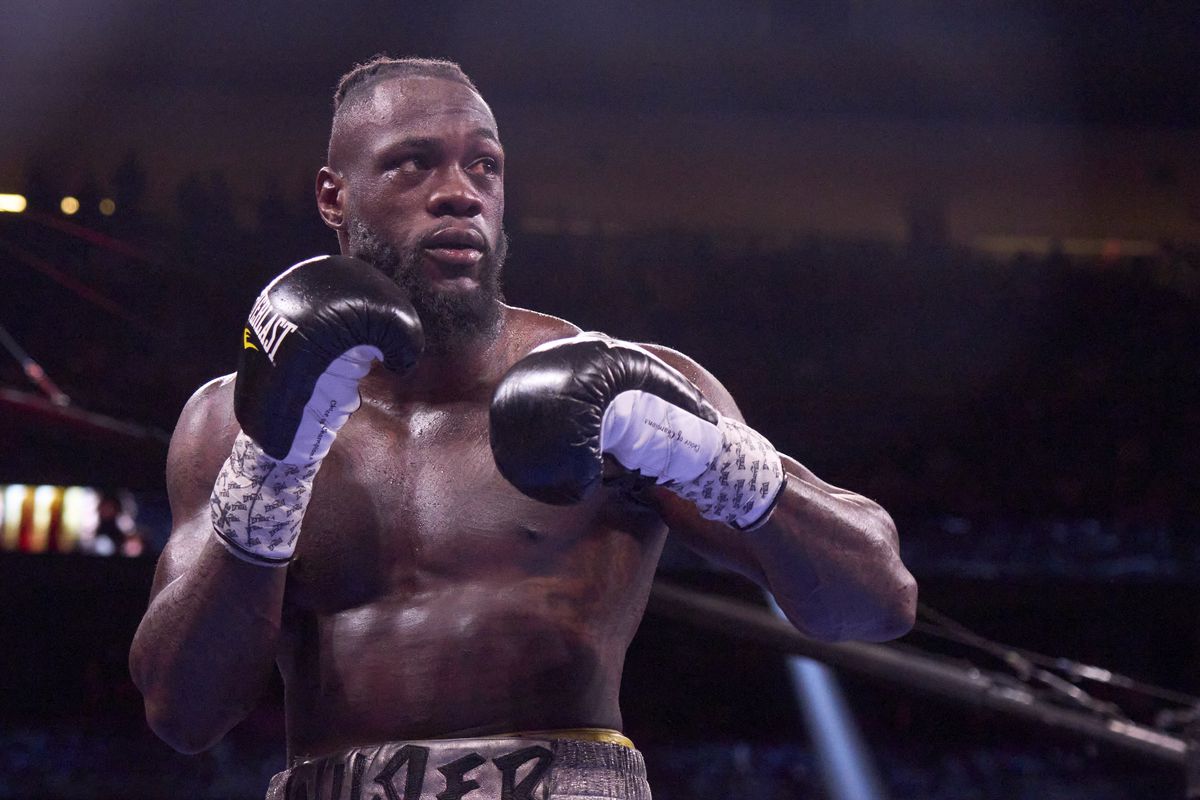 Boxers with high punching power are very difficult to defeat in the ring because one good strike can give them the victory. 

Several boxers like Mike Tyson and Deontay Wilder have built legacies in boxing due to their strong punching power. 

Mike Tyson is the hardest puncher in the history of boxing. One good punch from the legend was enough to knock out the opponent. 
Boxing is a sport whereby two people wearing gloves throw punches at each other in a boxing ring. The boxers focus on striking one another by actions such as elbow strikes, headbutts, knee strikes and kicks.
Skill and speed are two important aspects that a good boxer must possess. However, power is also very important in this sport. A good number of boxers have built legacies due to the power of their strikes. Being able to punch hard makes you a difficult opponent in the ring. 
A good boxer must punch the opponent so hard that they can't continue the fight. Some boxers have very high punching power such that they can finish off their opponents with just a single punch. A perfect example is Mike Tyson, one of the greatest boxers of all time. 
This article will focus on the top five hardest punchers in the boxing ring. 
5. Rocky Marciano
Rocky Marciano is one of the greatest boxers of all time. The former professional boxer was usually very tough with lethal strikes. 
The smaller heavyweight is one of the few undefeated boxers with a spotless record like Floyd Mayweather. Marciano, a boxing star in the 1950s, used to knock out men bigger than him.
He is one of the hardest punchers in boxing history. A single well-timed punch from Marciano was enough to knock out his opponent on the ring. 
Marciano held the world heavyweight title from 1952 to 1956. The American is the only boxer in history to have finished his career without losing any fight. He fought 49 times and won against all the 49 opponents. Forty-three of his wins were by KO. 
Rocky passed away on August 31, 1969, a day before his 46th birthday. 
4. Earnie Shavers 
Earnie Shavers is one of the best boxers to step into the boxing ring. The American former professional boxer competed between 1969 and 1995. 
Shavers is known for being one of the greatest punchers in history. Muhammad Ali is among the boxers who fought against Shavers. Ali bestowed an honor upon Shavers when he said he hits hard. 
Shavers, who had the nickname 'The Black Destroyer', punched his opponents with his right hand. 
However, Shavers was not skilled as his peers during those days. Boxing fans underrate him because he never won a world title. He, however, challenged for the heavyweight championship, losing to Muhammad Ali in 1977 and Larry Holmes in 1979. 
3. Deontay Wilder
Deontay Wilder is an American professional boxer among the best boxers in the world. Wilder, nicknamed 'The Brown Bomber' held the WBC heavyweight title from 2015 to 2020. 
The American is one of the hardest hitters in boxing history. Wilder can knock out his opponent nine times out of ten due to his punching power.
His abilities in the boxing ring are superhuman. The Brown Bomber is tall and large hence being a threat to his opponents. 
He has the greatest knockout percentage in boxing history, reaching 95%. 
2. George Foreman
George Foreman is one of the legendary names in boxing. He was believed to be one of the men who would have defeated Muhammad Ali if they committed themselves. 
Foreman did not have skills like other GOATs, but he had the punching power. He is in the history books as one of the best punchers the boxing world has ever seen. Big Foreman competed between 1967 and 1997, where he was a two-time heavyweight champion. He was also an Olympic gold medalist. 
The legendary boxer made punching look so easy. He knocked out opponents without struggling a lot in the boxing ring. 
1. Mike Tyson
Mike Tyson, also known as the 'Baddest man on the Planet', is one of the best boxers in history. He was feared by his opponents due to his punching power. 
Tyson's power won him world championships and unmatched legacies. The American competed between 1985 and 2005, where he reigned as undisputed world heavyweight champion from 1987 to 1990.