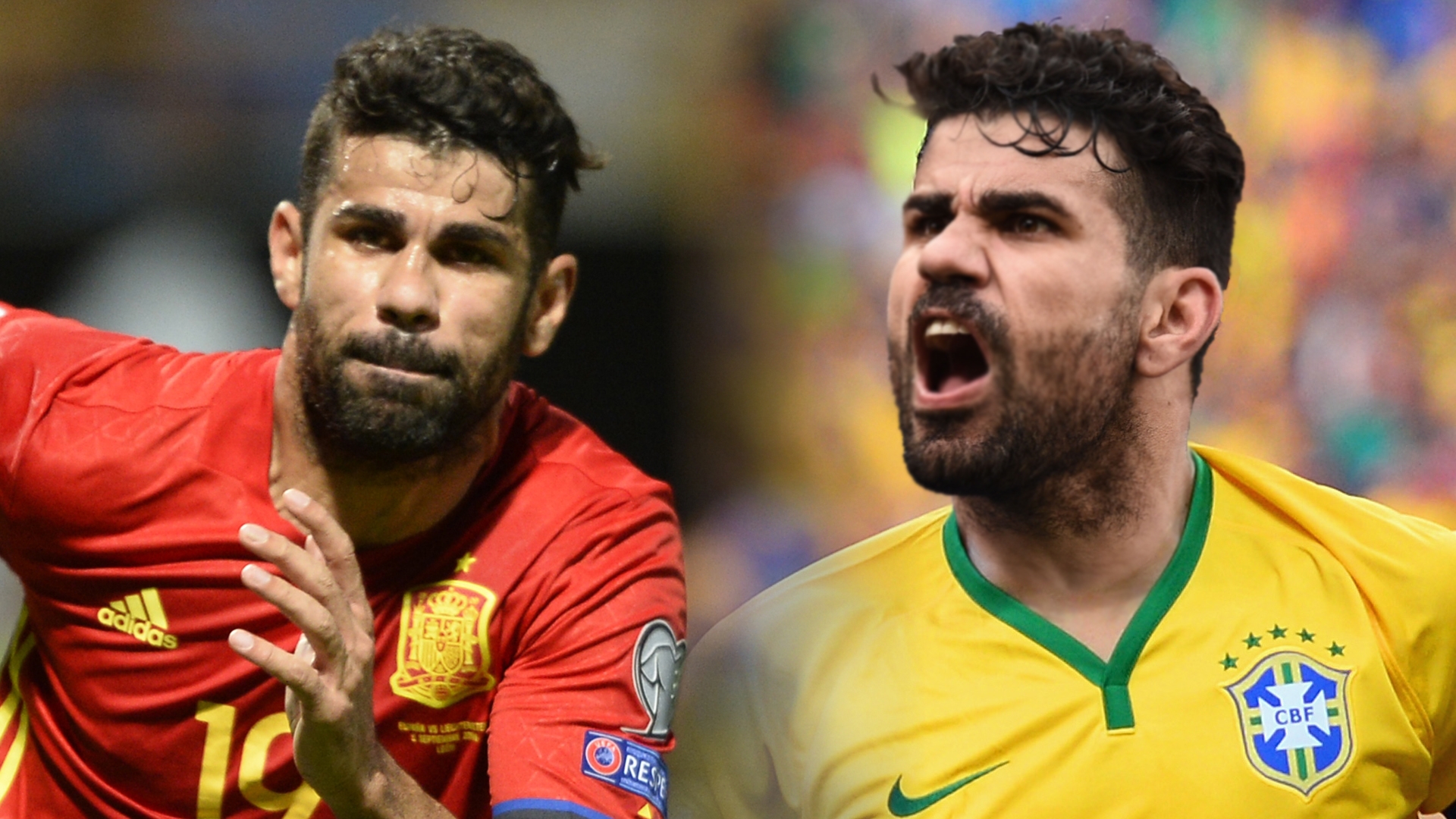 Football players can switch international teams at any point in their career. Footballers change national teams for different reasons. 

Changing international teams is a common thing that has always been there over the years and has been done by numerous players. 

Some players who have changed international teams are Diego Costa, Kevin-Prince Boateng and Nacer Chadli. 
Football fans do not focus on international football as they focus on club football. However, international football is still the pinnacle of the football game. Tournaments like FIFA World Cup, Euros, AFCON and the Copa America have a massive following in the football world. 
Well, players changing international teams has been a thing in the game for years. It is a common thing that football fans around the world understand well. The most recent player to switch international teams is Jamal Musiala, who switched from England to Germany. 
Jamal Musiala represented the Three Lions at youth games but has now decided he will play for the country where he was born, Germany. 
This article will look at some top footballers who switched international teams. 
1. Diego Costa
Well, Diego Costa is one of the football stars who have recently disappeared from the eyes of football fans. The 33 years old last played as a striker for Brazilian club Atletico Mineiro in 2021. 
Diego Cosa is among the top football players who have switched international teams. The former Chelsea man was born in Brazil to Brazilian parents Jose de Jesus and Josileide. He began his football career in Brazil, playing for Braga and Penafiel. 
Costa moved to Europe for the first time in 2007 and joined Atletico Madrid in Spain. He developed over the years and was called to represent the Brazilian national team in 2013. The Brazilian made two international appearances under Luiz Felipe Scolari. 
However, Diego Costa was not going to make it to Brazil's squad for the 2014 FIFA World Cup. The Brazilian international decided to switch from Brazil to Spain, who had asked him to represent their national team. He represented Spain at the 2014 and 2018 FIFA World Cup tournaments in Brazil and Russia, respectively.
2. Kevin-Prince Boateng
Kevin-Prince Boateng is currently playing for Hertha BSC in the Bundesliga. He is Jerome Boateng's brother who spent most of his football career at Bayern Munich. 
KP and Jerome Boateng were born in Germany to a Ghanaian father and a German mother. The two spent their youth in Germany, where they began playing football. 
The Boateng brothers represented Germany at youth levels until U-21, when Kevin Prince switched from Germany to Ghana. Kevin switched international teams after being thrown out of the U-21 Germany squad because he visited a nightclub in 2009 during a tournament. 
Well, Kevin Prince Boateng did an impressive job while playing for Ghana. He helped the Black Stars reach the quarter-finals of the 2010 FIFA World Cup tournament played in South Africa. The Ghanaian star retired from international football and then made a return during the 2014 FIFA World Cup. 
Boateng was sent home from the 2014 FIFA World Cup after just two games due to alleged abusive behavior on the team and has never made an appearance for the Black Stars since then. 
3. Nacer Chadli
Nacer Chadli was born and raised in Belgium to a Moroccan father. He was called to represent Morocco before representing Belgium. 
Chadli made one appearance for Morocco in a friendly game where he was named man of the match. However, Chadli switched from Morocco to Belgium after the game. He made his debut for Belgium in 2011 and has since played for the country. 
Chadli played for Belgium at the 2014 and 2018 FIFA World Cup tournaments. He was also part of Belgium's squad that played at the Euro 2020 tournament. 
4. Sofiane Feghouli 
Sofiane Feghouli was born in France to Algerian parents. He represented the France national team at youth competitions until U-21. 
Sofiane wanted to represent France for the rest of his football career but switched to Algeria after much persuading from the Algeria Football Federation president and the national team's head coach. 
Feghouli became a star while representing Algeria and was voted the 2012 Algerian player of the year. He was part of Algeria squad that played at the 2014 FIFA World Cup and won the 2019 AFCON. 
 5. Victor Moses
Football fans remember Victor Moses during his time at Chelsea. The former Premier League star was born and raised in Nigeria until he was 11. He travelled to the United Kingdom, where he claimed asylum after his parents were killed in Nigeria. 
Moses grew up in South London, where his football talent was evident. He soon began to represent England at all youth levels. However, he switched to Nigeria because he was not called to England national team. 
He represented Nigeria at the 2013 AFCON tournament and was one of their best players as they won the biggest tournament in Africa. He retired in 2018 after making 37 appearances and scoring 12 goals.