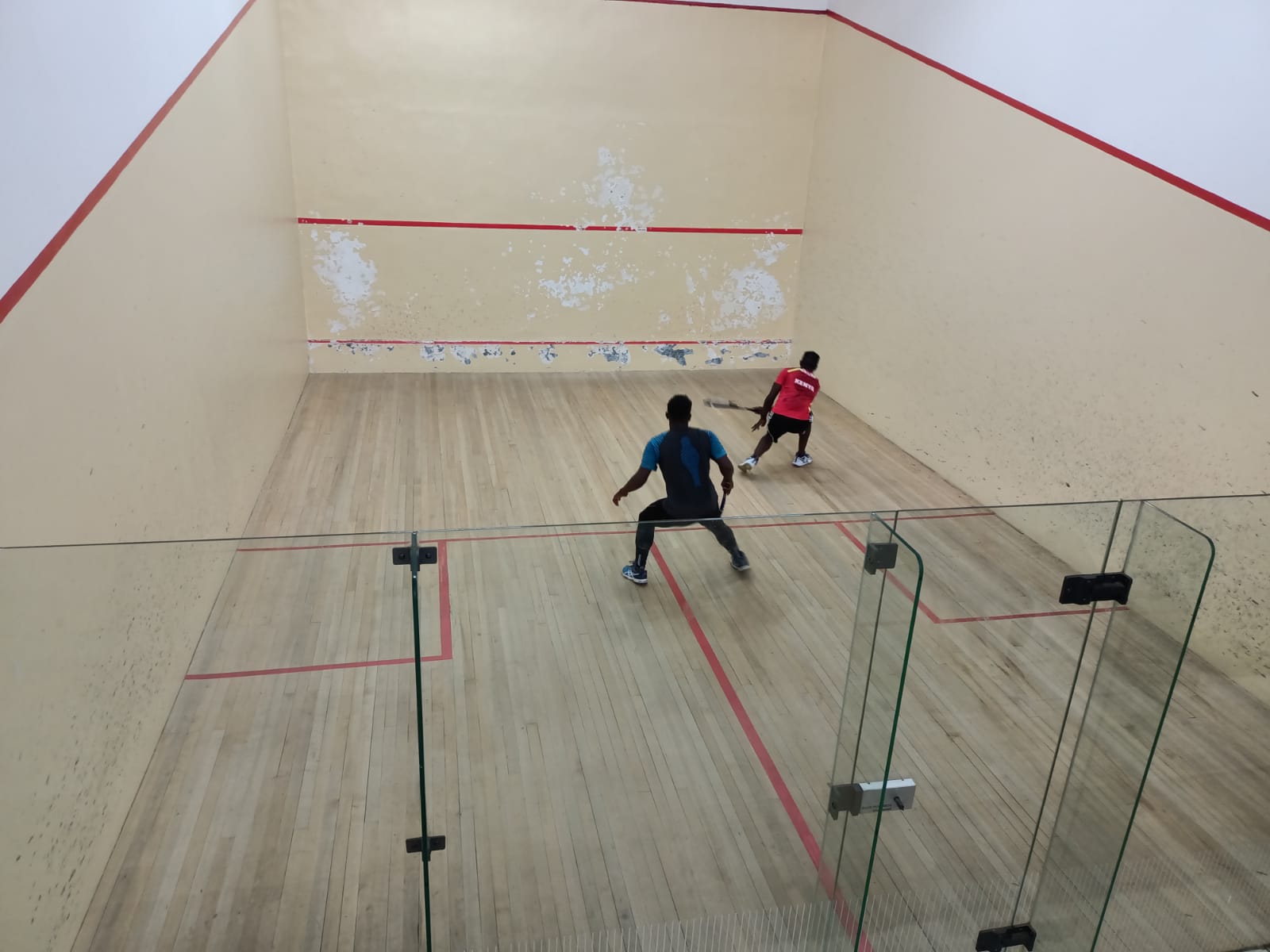 Teams have already started residential training camps for the Games
The Kenyan hockey team qualified for the first time ever
The Commonwealth Games will be in Birmingham
The Kenyan teams preparing for the Commonwealth Games in Birmingham continued with their training at various residential camps.
Kenya National Squash team has intensified its training at the Parklands Sports Club and their target is on a podium finish at the Club Games in Birmingham.
The team is currently training under the stewardship of Zambian-born, former Kenya number One squash player Prince Mukuka Junior who is confident that the players selected have the capabilities to make it to the medal bracket when they represent Kenya during the Club Games.
"We began our training last year and I can say the players have been responding well and I am sure they will do their best. We are currently looking to get tournaments for our players so that they are well prepared when the time comes I believe we will make it to the podium," added Coach Prince.
Khaaliqa Nimji who made history as the youngest Kenyan to have represented the country at a multi-sport event at the age of 12 in the 2010 Delhi Commonwealth Games will be hoping to better her performance at the Games.
Khaaliqa will be making her third appearance on the Commonwealth Games stage after putting on a show which saw her win three matches and thereby making it to the Semifinals in Gold Coast, Australia back in 2018.
"The first one in 2010 was majorly for exposure and experience but I feel like each commonwealth Games I have been getting better. I have been playing with great players therefore there is a lot of progress I have made as a player. I think we need more exposure to women in the game." said Nimji
The men's category will be led by England-based seed one Muqtadir Nimji alongside James Dalidi who has vast experience in the Kenyan Squash scene. Speaking during their training session men's seed two James shared about his preparations and is hopeful of making a debut at the Commonwealth Games and the men's World Championships to be held next year.
"We are training hard here with the aim is to go to Birmingham and at least bring silverware. The skills we gain during this time will do a long way in helping us prepare for other competitions beyond the commonwealth Games.
Meanwhile, the hockey girls have stepped up their training at the City Park Stadium under celebrated coach Meshack Senge.
The Kenyan ladies earned a place in Birmingham after finishing third at the Africa Women's Championship in Accra, Ghana. They have commenced training with a provisional squad of 30 players after which the final 18 will be selected, ready to represent the country in Birmingham.
"We are currently working on adjusting into systems that will get us results because we realize the kind of opposition, we are going to face is not the one we are used to playing in Africa," said head coach Senge.
He adds; "I think our training is going on as per our plans and moving forward we will test with different opposition for us to get even better."
The Kenyan girls have been drawn in Pool B and will open their campaign on July 29 against defending champions New Zealand, before taking on 2014 winners Australia then play Scotland and wrap it up in an all-African affair against South Africa.